Getting your business off the ground is one of the hardest parts of the entrepreneurial journey. Once you've accomplished that, all that's left to do is grow your business and enjoy the ride...right?
We often hear about the challenges of starting a business, but scaling your company—or even knowing where to start—can feel like an equally daunting task. You know that growth is important to stay competitive, but you may be left wondering "How am I going to afford more employees?" or "What can I do to increase my recognition?"
These questions are legitimate—and you're not the only one asking them—so we've highlighted eight of the most important tips to help you scale your general contracting business.
How to Grow Your Contracting Business
1. Gauge Your Strengths and Weaknesses
Before your company is able to grow, it's imperative that you have a full grasp on how things are going.
This means thoroughly understanding what you do best—and more importantly, what aspects of your contracting business you need to work on.
One great framework for assessing your company is to take a look at your competition. Ask yourself the following questions:
What are my competitors doing that I'm not?
What features do their websites have that mine don't? (Do I have a website?)
How are my competitors being more cost-effective than I am?
Why might people choose my competitor over me?
Comparative analysis results are great indicators of potential pain points your business may have. Meanwhile, learning through observation can help address those problems and lead to the right changes.
Another way to gauge your strengths and weaknesses is to ask your clients for feedback. When you rely on your customers' input to learn about your company, you are getting operable information straight from the source.
Once you've truly assessed your business, take action: Continue to play to your strengths while working to correct the areas holding you back.
2. Expand Your Sources of Funding
It takes money to make money, so remember to invest in your contracting business as you continue to scale.
Whether you are looking to hire more employees, ramp up your marketing efforts, or buy more equipment, money is a necessity. At the same time, it's plausible that the sales aren't coming in fast enough to cover all of your costs.
So what can you do?
One option is to take out a small business loan. Take a look at what options are offered by the SBA. They have several types of loans available for starting or scaling businesses, in addition to other helpful information about funding resources and programs.
Another option to consider is personal or family financing. You might be able to rely on peer-to-peer lending from a trusted source, such as a close relative or friend. These options have little to no interest costs and typically don't require strict application processes.
A third option you might also consider is crowdfunding. This means of funding has gained a lot of traction in recent years, and it may be the perfect opportunity for you to gain some green. Crowdfunding is easily promotable on social media and may help get the word out about your business at the same time.

3. Invest in Quality Leads
While this may seem obvious, many start-up contracting companies actually lose out on large sums of money by investing in low-quality leads.
It's expensive to recruit and track down new customers, so as you grow your business, we recommend that you take a quality-over-quantity approach.
It may seem like the end goal is to reach out to as many people as you can, but it's equally important to screen your leads and ensure you're investing your time and money into potential customers who will provide a more significant return on your investment.
This leads to positive growth by fostering more natural, long-term relationships with genuine customers and improving your cost efficiency.
4. Define What Sets You Apart
There are more than 680,000 general contracting employers in the United States construction industry. That's a lot of competition.
Knowing this, setting yourself apart from the crowd is a must. Start by considering what makes you different from the next general contractor.
Your claim to fame may stem from your location—maybe you're the "only general contractor in Bellbrook, Ohio." Or perhaps your merit speaks for itself—44 years of general contracting experience is a legitimate value proposition.
Think about your employees, clientele, past projects, and any other aspect of your business that helps you stand out from the horde of contracting professionals. And once you determine your unique selling point—sell it.
5. Keep Organized
One of the best things you can do for your business is keep it organized and running smoothly. It's frustrating across the board—whether you're an employee, an owner, or a customer—to deal with a disorganized company.
Whether you realize it or not, disorder may be negatively affecting your business's overall success. Considering this, here are some tips to help you stay well-structured and systematic:
Go electronic with your paperwork. (Pro tip: Evaluate different electronic signature systems and their user reviews.)
Clean your office or warehouse at least once a week.
Keep your vehicles organized and presentable.
Invest in uniforms for your contractors.
How you present your business and employees to clients matters. Taking some of these simple steps may be the difference between customer retention and a struggle to find work.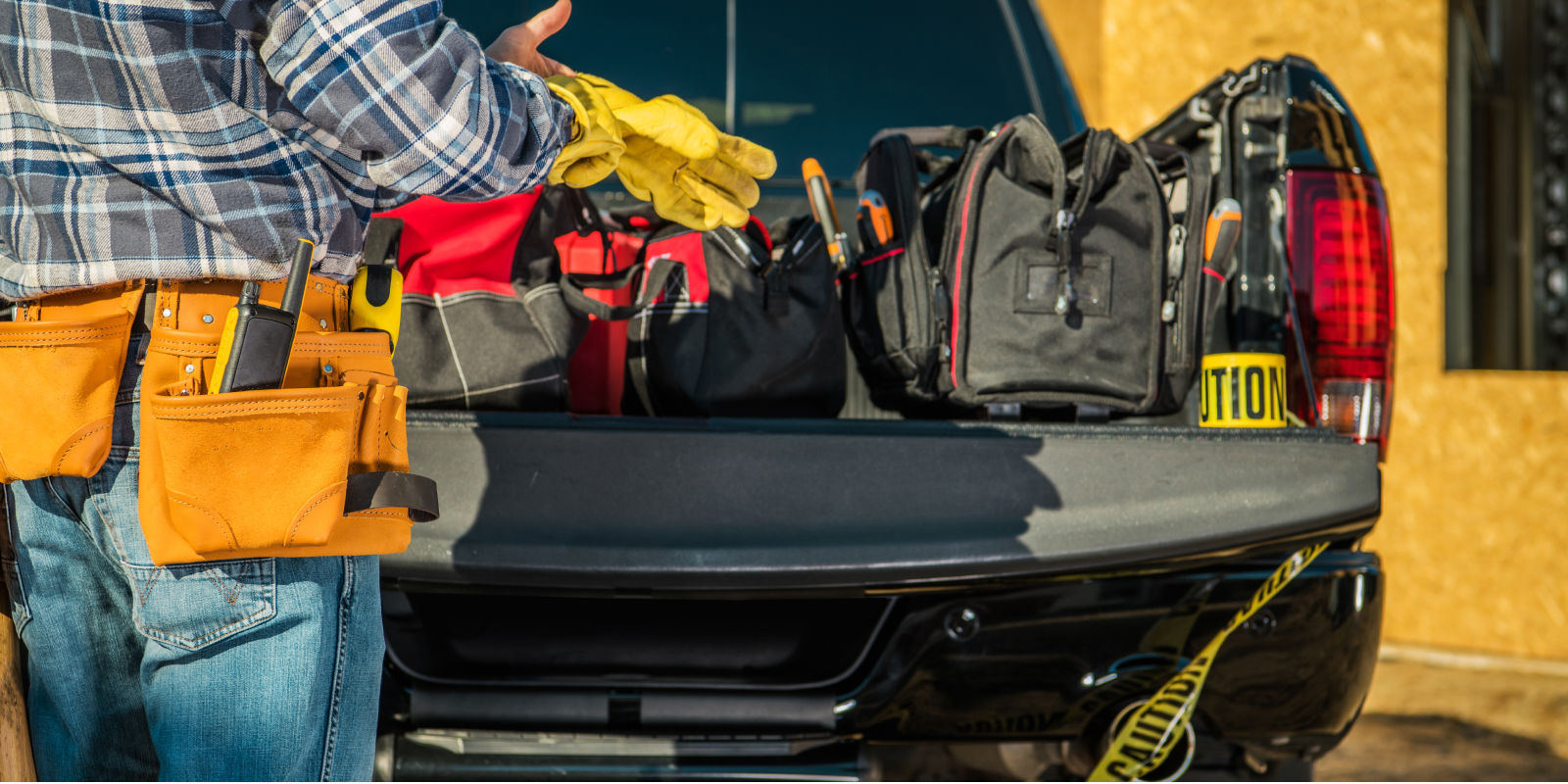 6. Remain Flexible
Anyone who has had work done on their home knows the struggle of coordinating a construction project. People are busy juggling work, kids, finances, and social lives, so it's important that you remain understanding and flexible as the contractor.
If you are easy to work with, receptive to working varying hours, and accommodating to your clients' schedules, then you are highly likely to receive more business. Not only will people call you again for their next project, they'll be much more likely to sing your praises and refer you to friends and family.
(Pro tip: If you don't already use an electronic booking system, you may consider using one. This will help you stay on top of your current projects and easily show clients what times you have available to service them.)
7. Bring Your Business Online
If you don't currently have a website for your general contracting business, this should undoubtedly be your next investment.
For one thing, without a website potential customers may perceive you as lacking credibility—and people won't hire you if they don't trust you.
Additionally, not having an online presence means that you are missing out on a huge sector of potential consumers that traditional word-of-mouth marketing may not get you. Think of the internet as today's Yellow Pages; having a website allows people outside of your current networking circle to find you.
Roughly 97% of people first search online to find and learn more about local businesses. Think about it…How do you go about researching your local restaurants, shops, and other service providers? Probably your good friend, Google.
Creating a website, or improving your existing one, is a surefire way to drive traffic to your business.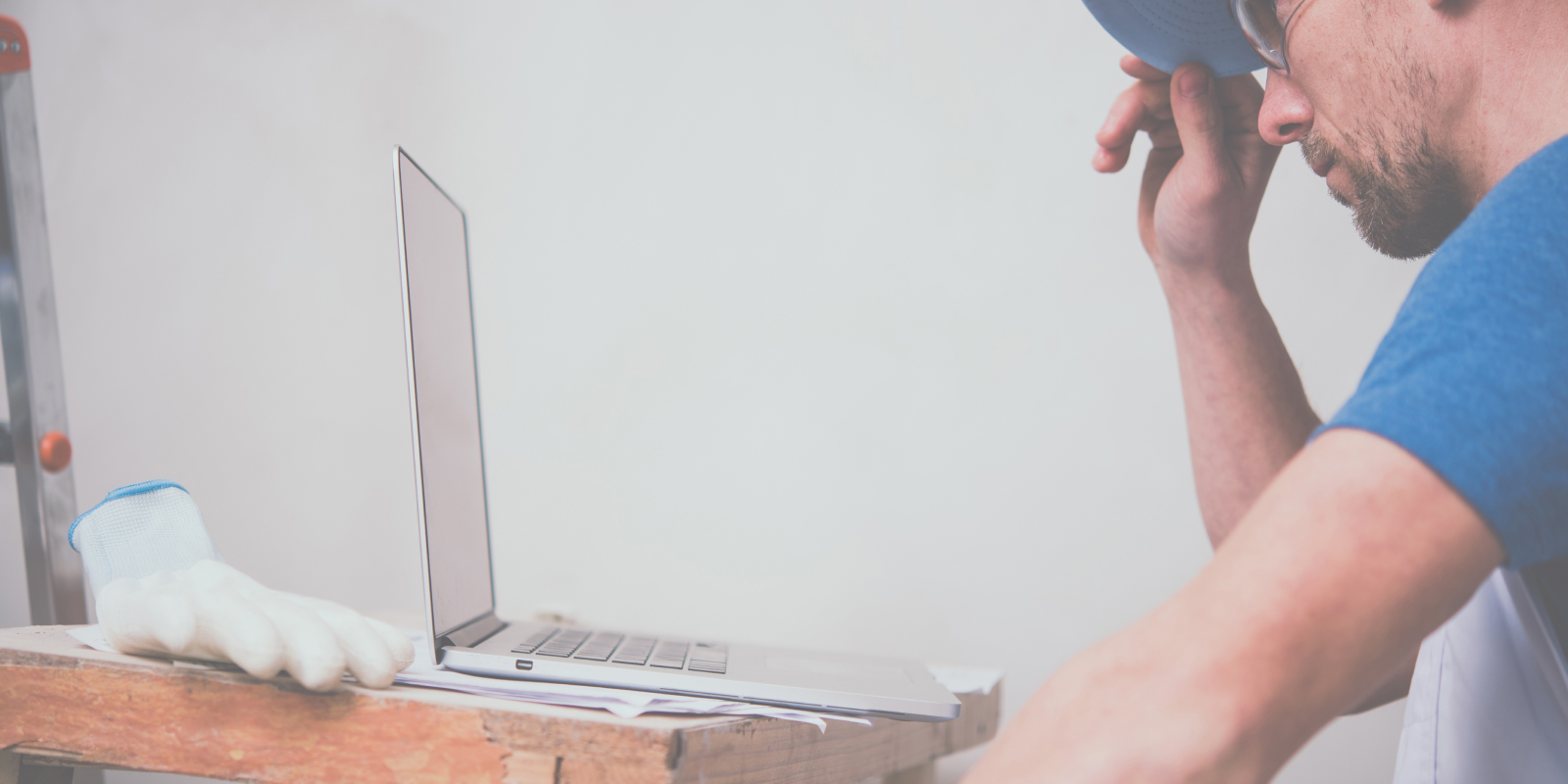 8. Deliver Great Results
At the end of the day, the most important thing for your business's reputation is that you deliver high-quality services. This may seem like a given, but all too often, general contracting companies promise greatness, yet deliver middle-of-the-road results.
On the contrary, when a job is completed to—or better yet, above and beyond—a client's standards, they'll be more likely to hire you again, refer you to friends and family, and maybe even provide you with a positive testimonial you can share on your awesome website.
The moral of the story? People invest in quality, so be sure to deliver it.
---
After reviewing and implementing these eight tips, you'll be well on your way to successfully scaling your general contracting business.
Subscribe to our blog for more small business tips and resources, and download our 5 Step Action Plan to Digitally Transform Your Contracting Business below.