Online shoppers love chatbots-–but not all support chat strategies are created equal. According to Forrester, 44% of online shoppers want to a real person to answer a website support chat. Other common pitfalls include:
Support chat that isn't customer-centric
Inconvenient website placement
Robotic, unnatural messaging
If you want your support chat to impress customers, read on to learn about what mistakes to avoid.

Mistake #1: Support Chat That Isn't Customer-Centric

When used effectively, chat services can drive lead generation and conversion. But buggy live chat software or irrelevant answers can turn customers off to your brand.
Your approach to support chat should be no different from other customer service strategies. Like in-person interactions, website support chat should always center your customers' needs.
Ideally, support chat software will connect your customers to live agents. According to G2 Crowd, live chat has a 73% satisfaction rate. Live support chat agents who add personal touches are better able to replicate in-person experiences. Start by always asking customers' names–and using them throughout the conversation.
Some support chat software can even help agents access customer profiles or website history. Referencing past purchases or queries can build more personalized customer relationships.
Customers also value deep product knowledge. When rating in-person customer service interactions, 62% of customers value knowledgeable, resourceful representatives. Of course, some canned responses can support common FAQs. But most answers should be tailored to individual customers' queries.
"Don't find customers for your product. Find products for your customers." – Seth Godin.
Finally, give customers a chance to tell you what needs improvement. Always provide an avenue for feedback and ask how your support chat could provide better service. After all, even negative feedback can drive positive change for your business.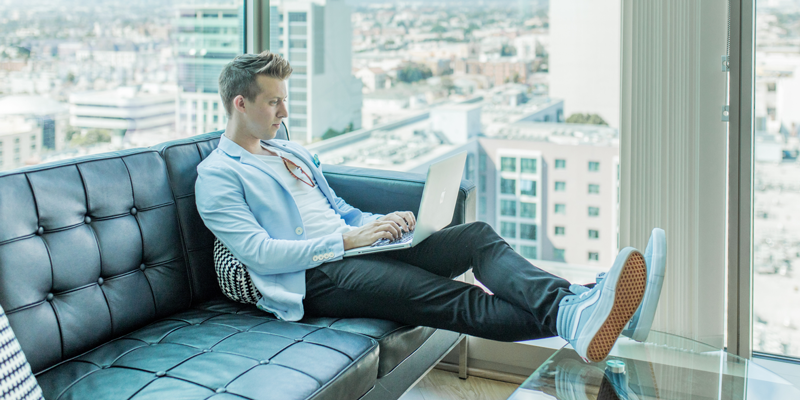 Mistake #2: Not Making Your Support Chat Convenient

Today, more than 60% of customers prefer digital self-service tools for simple questions. But having an inconvenient support chat is as unhelpful as not providing the option at all.
For one thing, the location of your support chat window matters. Users' eyes gravitate to the bottom right corner of a web page, so that's where your chat window should appear.
The chat window should also follow users to every page of your website for added convenience. Customers should be able to minimize the chat window so it doesn't block other website content.
Along with UX design, response time can help or hinder your support chat's success. The single biggest problem with support chats is a slow response time.
In fact, 75% of customers believe it takes too long to reach a live agent. On social, the average wait time for a response is an astounding nine hours.
Experts recommend wait times clock in at less than two minutes.
Finally, there's no shame in setting boundaries. Your live agents don't need to be available 24/7, as long as you establish clear office hours.


Mistake #3: Not Keeping Your Support Chat Human

Despite advances in technology, most people still prefer talking to a human.

Your support chat should be one part of a larger plan to create an inviting, helpful website. After all, your brand's most important quality is how it makes people feel.
Take it from Kristin Smamby, the author of Being Human Is Good For Business.
"[G]et to know your customers. Humanize them. Humanize yourself. It's worth it." - Kristin Smamby
It's a good reminder that technology isn't worthwhile if it doesn't put customers first. After all, customers won't care if you invest in the flashiest software or whether you save $1 or $50 per interaction. Customers want to feel recognized and supported–-the ultimate end goals of any human-centered design.
Other tips for providing a chat experience that feels human include:
Ask smart questions.

Get to know your customers through a quick pre-chat survey. You can provide better service if you have more information about their issue.
Be real.

Use real names and photos of chat agents. This helps build trust and provides a more personalized experience.
Stay positive.

Customers tend to reach out when they're frustrated or upset, so it's important to stay upbeat. A positive tone conveys confidence and smooths over any issues.
Use an on-brand tone.

Your tone should always be

consistent with your brand. This helps to reinforce your style and messaging, providing a cohesive experience.
Show empathy.

It's important to acknowledge whatever pain point your customers are experiencing. If you're sensitive to your customers' experiences, they'll trust your advice.
Fortunately, you don't need to build your own support chat from scratch. GoSite Messenger integrates with every channel your customers use, from Facebook to texting. No robots required. Check it out today!