Having a Google My Business listing is vital for local businesses. But you already know this -- that's why you claimed yours. But now that you have one, you may be asking yourself:
How to edit my business on Google?
Because after all, if any business details are incorrect or don't match your website, then it'll hurt your ranking (and reputation).
So, we're going to take a look at how to edit Google business listings so you can keep your information fresh.


Log in to Your Google My Business Account
Go to business.google.com and log into your account. From here, you'll see a menu to the left.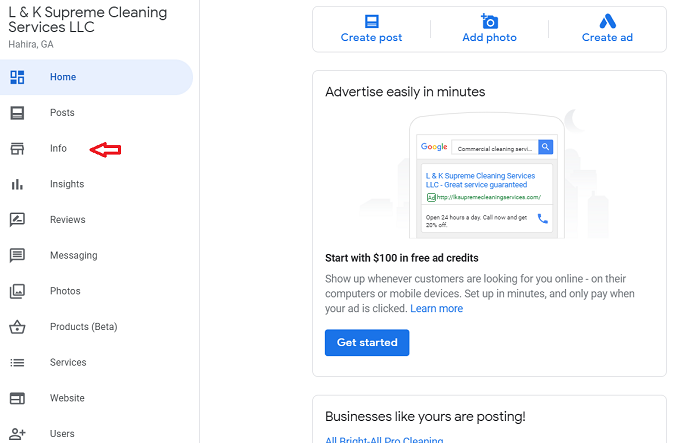 Select "Info" to see all of your business details. Now, you're ready to edit your business information.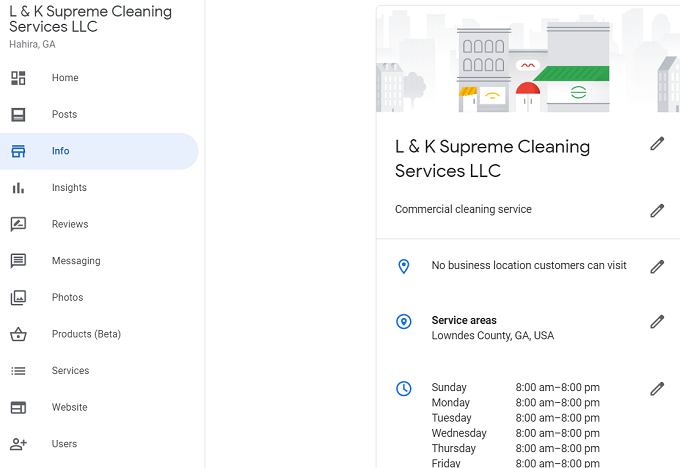 How to Edit Google My Business Address
Maybe you're planning to move your operations elsewhere. Or maybe you already have. Either way, you'll need to ensure this reflects in your Google My Business listing as soon as possible.
Update your business address on your website to ensure it matches your listing. Here's how to do it.
First, click on the location tab, which shows your address. If there's nothing there, it'll say "No business location customers can visit."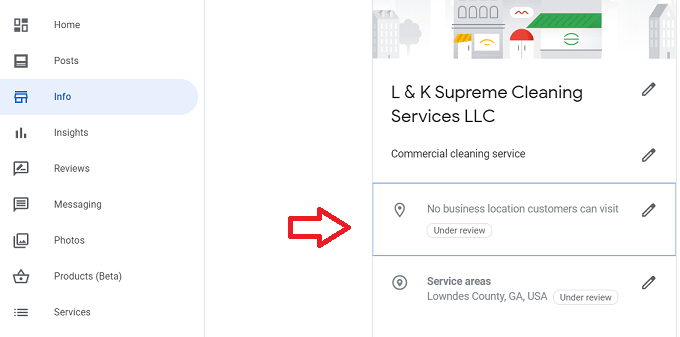 Another window will open, allowing you to edit the address with the correct data.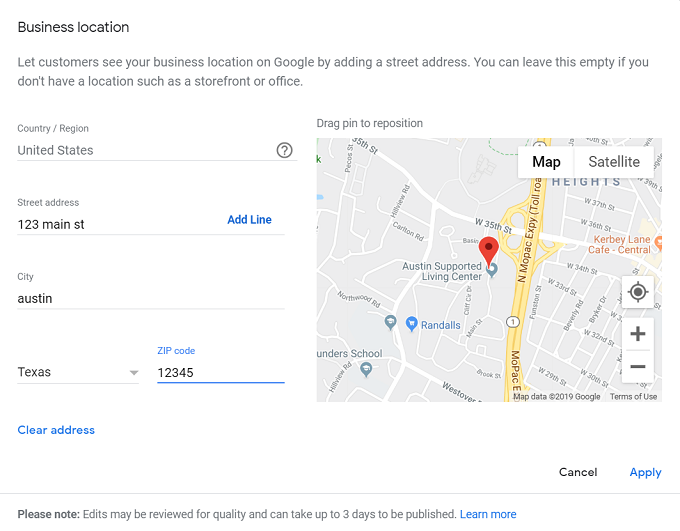 How to Edit Google My Business Service Areas
Just because you're in Orange County doesn't mean you have to stick with customers in that area. For instance, if you're a general contractor, then you're likely willing to travel out-of-town to surrounding areas.
If you're thinking about adding additional service areas, then you can do so by clicking "Service areas" beneath your business address section.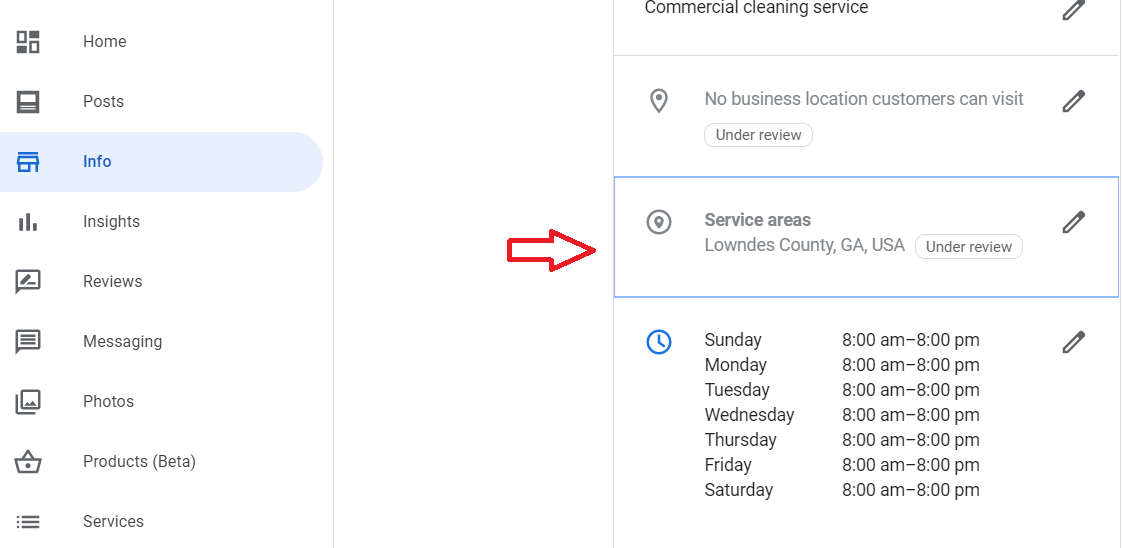 You'll see a list of the counties you service and above that, you can search for areas and add them.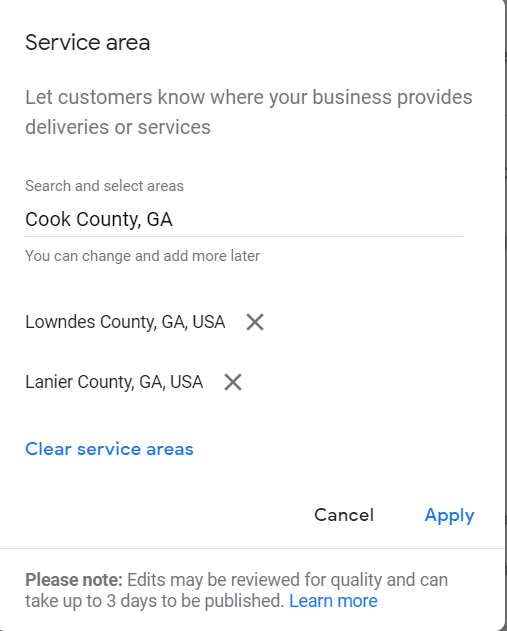 If you want to delete all the areas you service (perhaps you relocated), then you can just select "Clear service areas" at the bottom.
How to Edit Google My Business Hours
You don't want your customers showing up or calling your business when you're closed. So make sure you update the days and hours of operation as they change.
You'll find this beneath the "Service areas" section.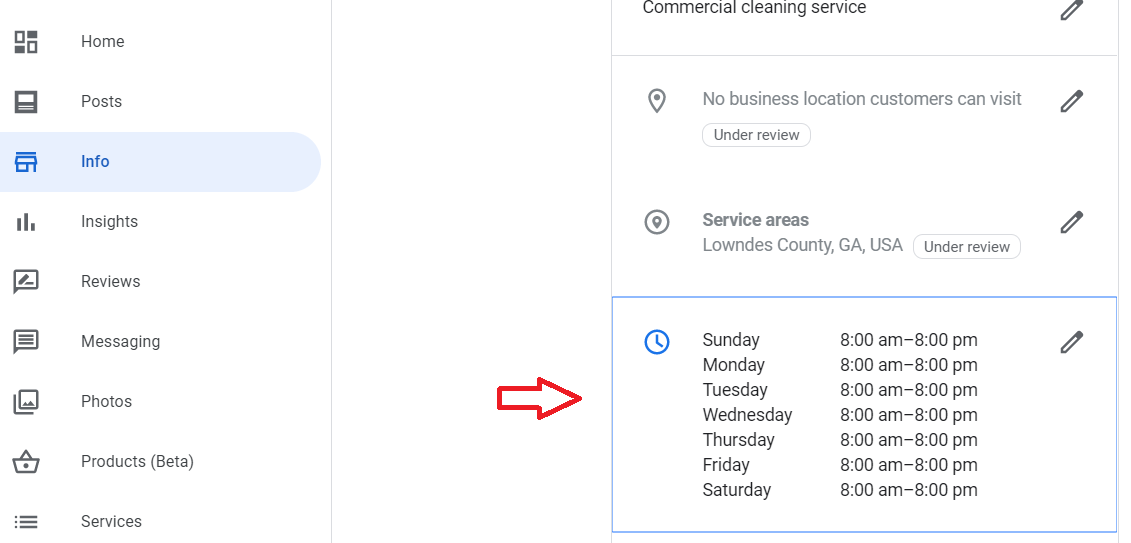 Once you click on it, you'll be able to select the days you want listed by clicking on the blue tabs. Then to change the times, you can click "Add hours" to make changes.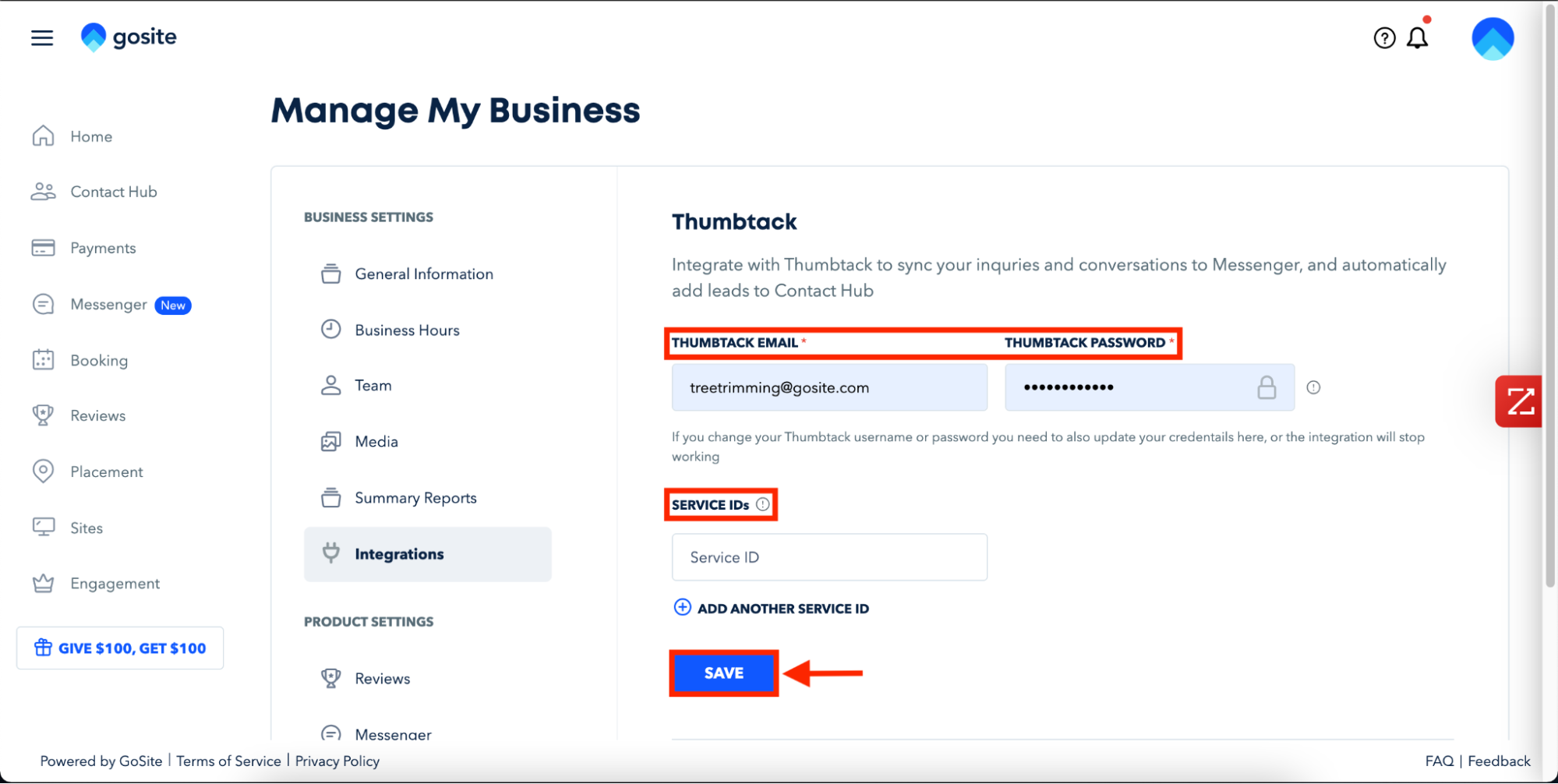 How to Edit Google My Business Special Hours
Don't worry if you don't open up on Thanksgiving or Christmas. You can always add this by editing your special hours section.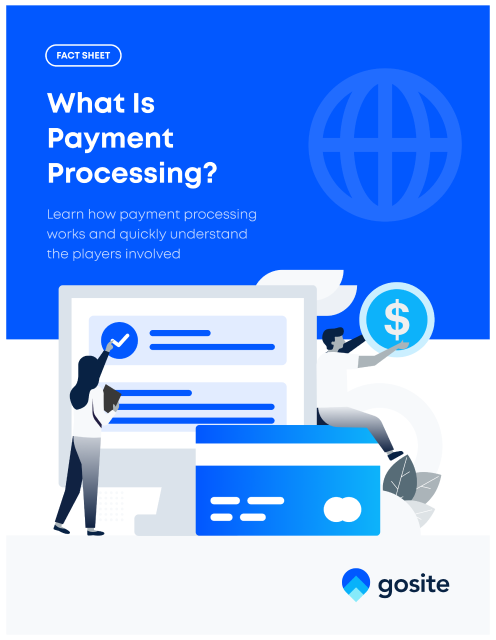 Here, you can choose all the dates for the year, such as holidays, that you either won't be open for, or have special hours (maybe you close earlier on Thanksgiving and Christmas Eve).
You'll see upcoming holidays already listed, so all you have to do is confirm the hours you're open. Then if you want to add more days, just select "Add new date."
How to Edit Google My Business Phone Number
Missing calls can be detrimental to your business. There's nothing more annoying to a customer than getting an out-of-service message from the operator.
So to avoid hurting your company's reputation, you can update the phone number by selecting the section below "Add special hours."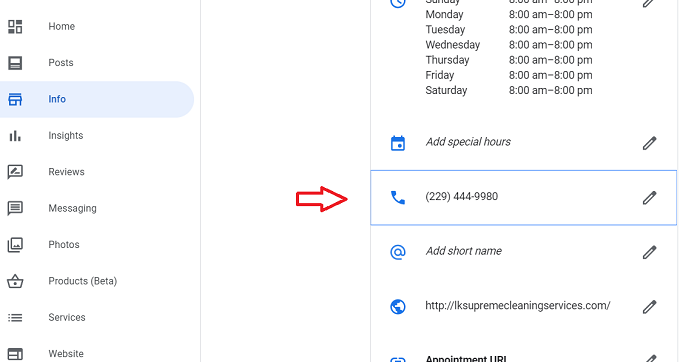 Add the correct phone number, select apply and you're all set.
How to Edit Google My Business Website
You're redecorating your office space, revamping your brand, and redesigning your website. So to ensure your customers can still find your online storefront, you'll need to edit the section below "Add short name."
Next to the globe symbol, you'll find your current URL. Select the pencil and type in your new web address.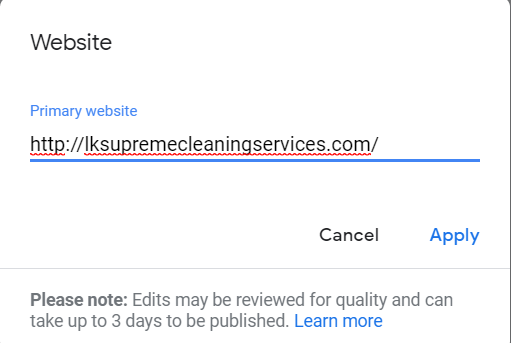 How to Edit Google My Business Services
You're growing in size and possibly even expanding into different markets. If this is so, then you'll likely need to add and remove services from your Google My Business listing.
You can do this by clicking on "Services" on the side menu.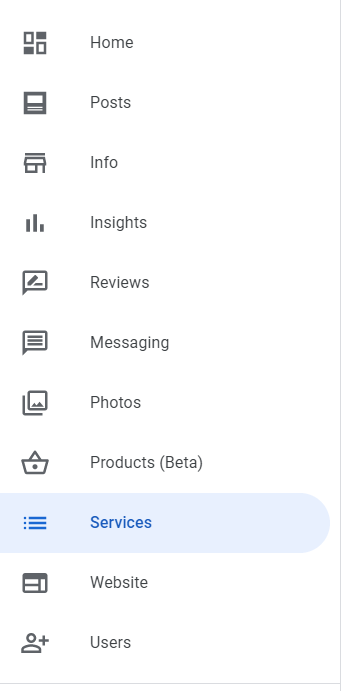 Or beneath the "Appointment URL" section.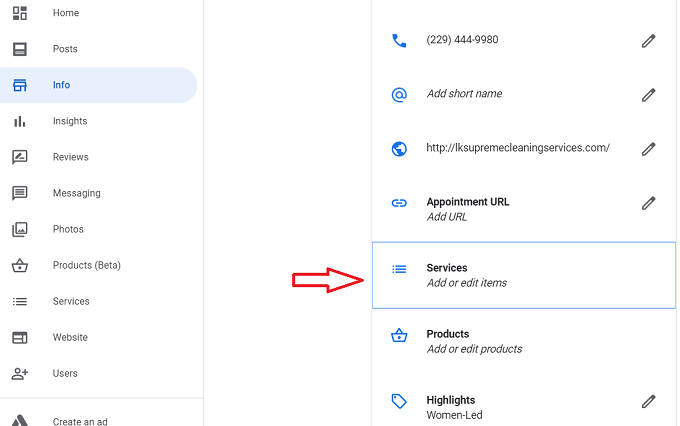 Once you click it, you're taken to another screen where you can create sections and items.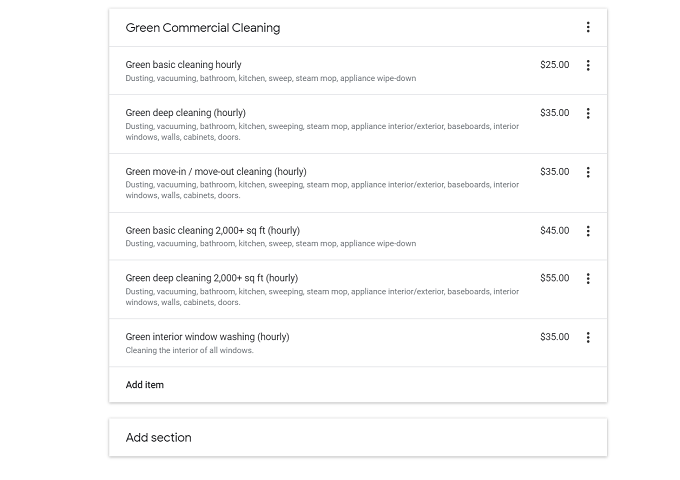 A section represents the types of services you offer, for example, "commercial cleaning" or "home cleaning."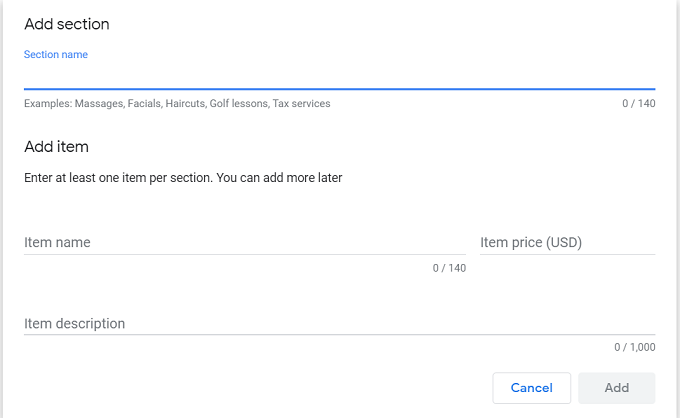 And then the items are the services offered under those sections, such as "floor buffing" or "dusting."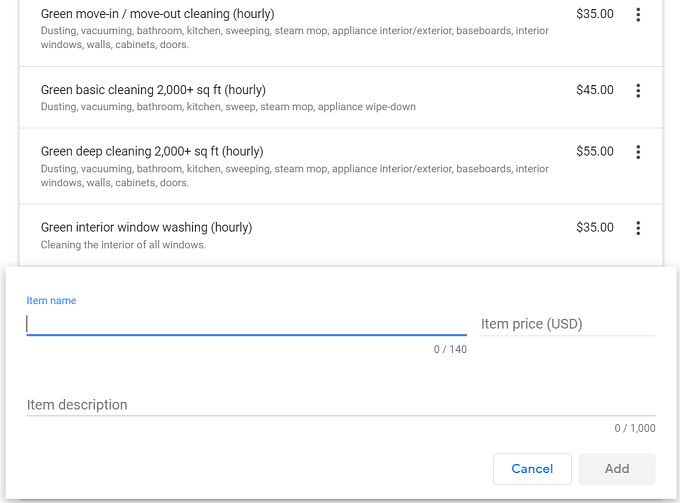 How to Edit Google My Business Products
Now, if you're a company that sells goods, then you may need to add new items and delete those that are out of style.
You can do this by selecting the "Products" section (beneath services).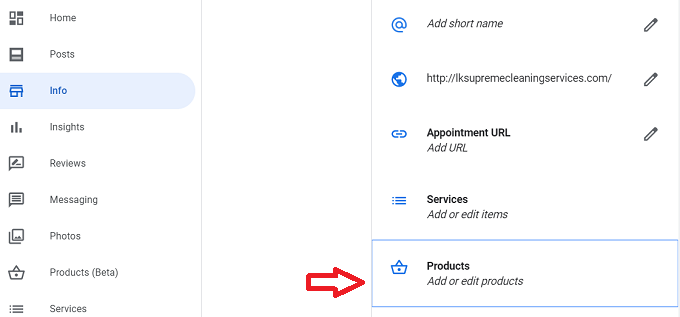 Or, you can select it from the left menu, underneath "Photos."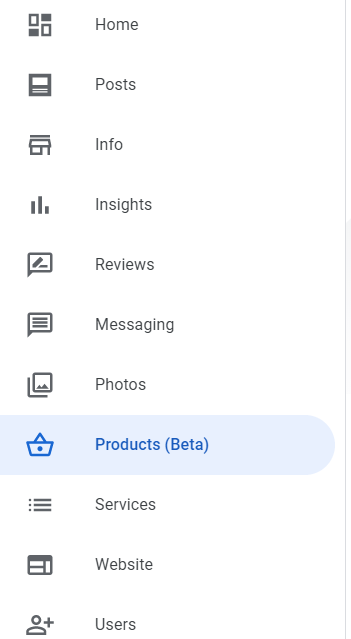 Either way, you're taken to a screen where you can "Get started" adding products (if you haven't already).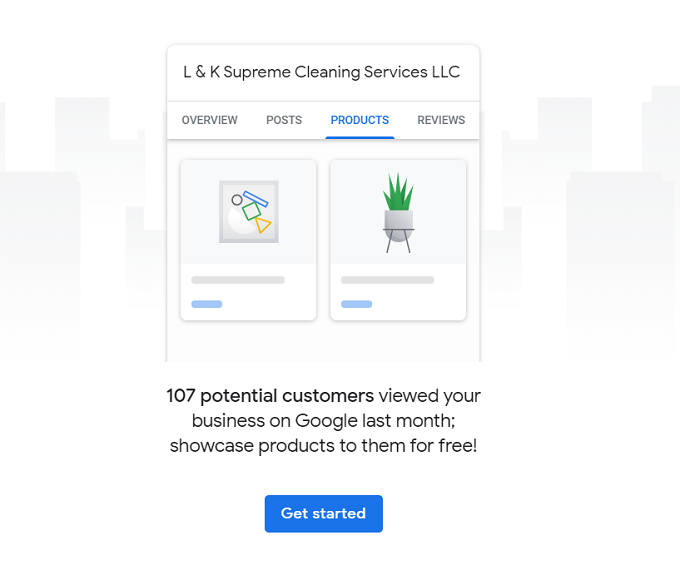 Another section will open up, which enables you to add the product name, description, price (or range), and photos.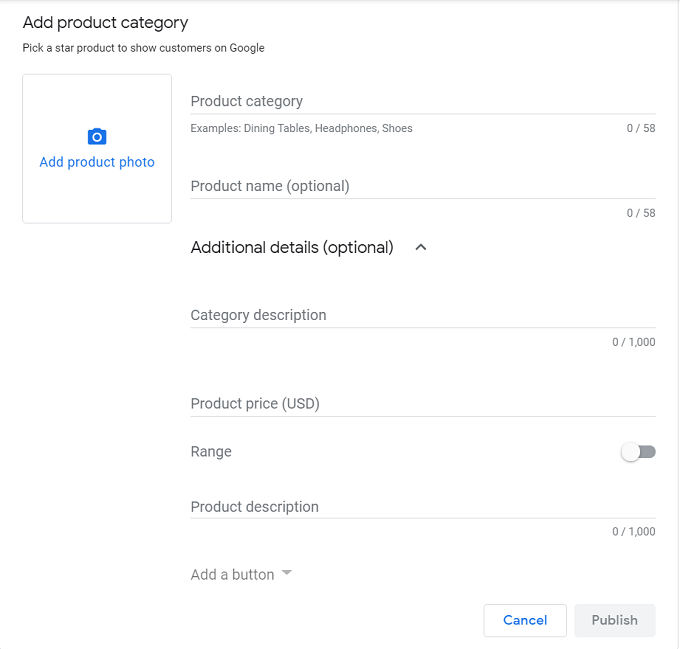 How to Edit My Google My Business Description
Your business description is a critical part of marketing your listing. It can help to boost your visibility by including targeted keywords. And it can help entice users to check out your products, services, website, or even your physical location.
You can update this by going to the section under "Highlights."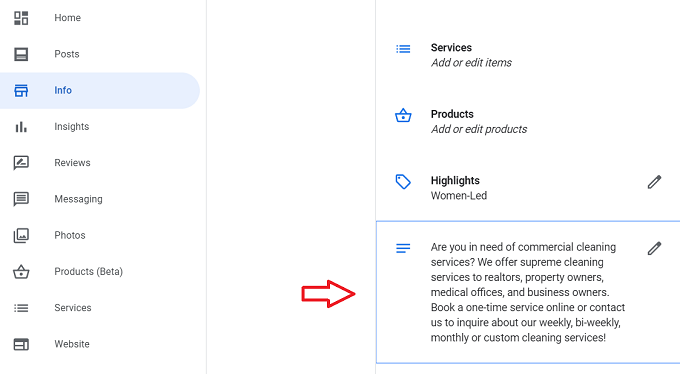 Now, there's a 750-character limit so be brief and to the point.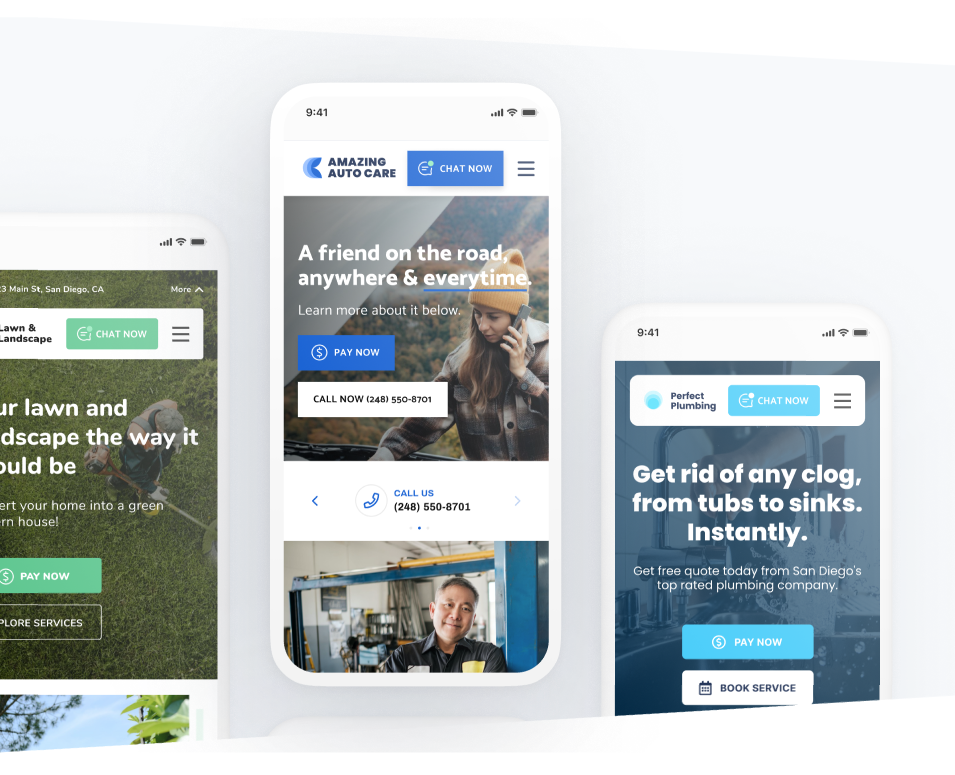 How to Edit My Google Business Photos
Today's consumers are drawn to photos like moths to a light. So it makes sense to include as many as you can in your Google My Business listing.
It's ideal to add pictures of the interior and exterior of your business, products you sell, and employees providing services (cleaning, landscaping, etc.).
Edit this section by clicking on "Add photos."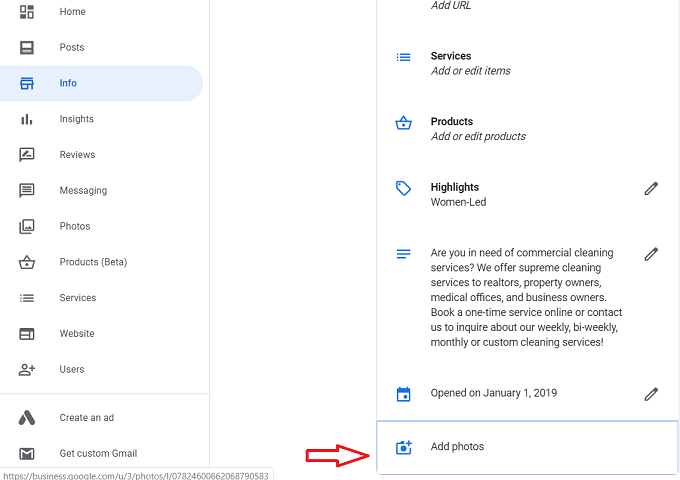 Then you're taken to an area where you can upload your logo, a cover photo, and videos. The only thing more impressive than photos is video content, so take advantage of them!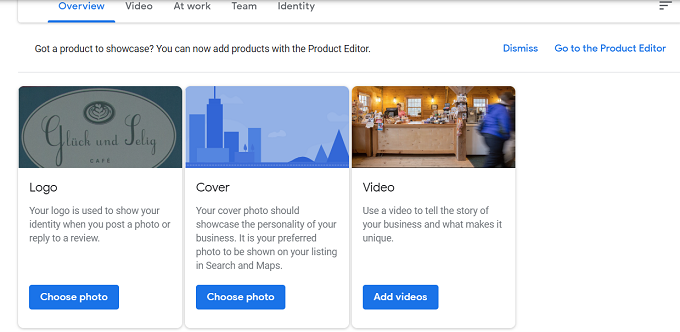 You can do this by recording the interior and exterior of your company, as well as demos of your products and services.
Keep Your GMB Listing Updated
Your GMB listing isn't a crockpot. If you set it and forget it, then your traffic will potentially suffer. To prevent this, you'll need to keep your listing optimized and updated with current information.
It's a lot easier to manage your listings (across all directories) when you're using a tool like GoSite. However, if you want to give it a whirl yourself, then download this free guide on getting started with local SEO!