Businesses around the world view customer relationship management (CRM) software as a game-changer. At enterprises, CRM software helps teams keep tabs on thousands (or even millions!) of clients.
But did you know that if you own a small to medium business (SMB), CRM software can still add value?
Read on to learn why SMB owners shouldn't overlook CRM software. (Plus, we'll share four helpful tips for getting the most out of your CRM.)
Why SMBs Should Invest in a CRM
Before we dive in, let's start by laying some groundwork.
First, what is an SMB? The acronym might call to mind a mom and pop operation. In truth, your business can grow considerably and still qualify as an SMB. Most SMBs have between 25 and 500 employees — a considerable range. Still, a business can have up to 5,000 employees and still technically be considered an SMB.
Next, what is CRM software? Essentially, it's a digital marketing tool that helps you manage your contacts. But a good CRM also offers so much more. For example, GoSite's CRM allows you to:
Develop an in-depth contact hub
Track internal and external communications
Sync other software, including email and bookkeeping tools
Curate contacts into lists or groups
...just to name a few features.
With so many features that can support your SMB, CRM software's benefits apply to businesses of any size.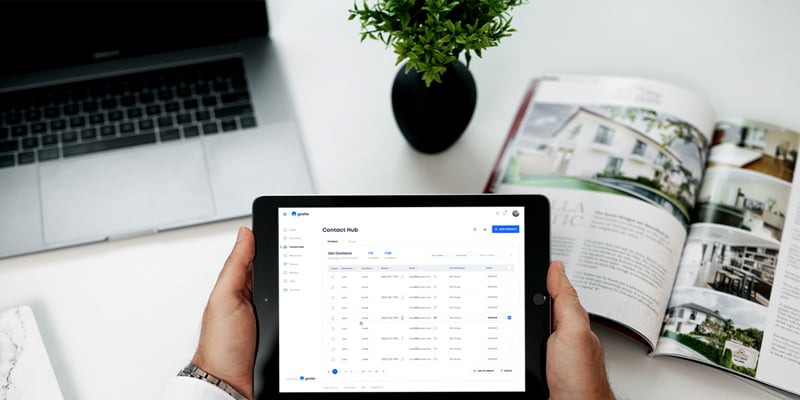 SMB CRM Tip #1: Understand Who's Part of Your Audience
Whether you run the next Google or an SMB, CRM software can help you understand your audience. After all, as the old saying goes, knowledge is power.
How does CRM software capture these audience insights? We can break the process down into a few core components. With time, your CRM will become a rich database of details such as:
Demographic information about your customers
Detailed customer profiles and records
Past communication, including support tickets
The ability to analyze customer engagement data
The end result is that your SMB will be able to provide more personalized service—with a fraction of the effort.
SMB CRM Tip #2: Earn and Maintain Customer Loyalty
If you had to guess one metric every SMB wants to improve, what would you choose? The best answer might be customer loyalty. When you run an SMB, CRM software can help you measure customer loyalty — and foster its growth.
Customer loyalty matters for many reasons, but let's focus on a few of the biggest ones for now. Loyal customers help you business by:
Providing steady, reliable revenue
Supplying valuable referrals
Writing positive online reviews
Supporting word-of-mouth buzz about your business
One you've won over loyal customers, you'll want to make sure they stick around. That's where your CRM comes in. Once you develop a CRM database, you can turn to your contact hub for inspiration for new products or offers.
This leads to a win-win. You'll maintain organized, in-depth records about your most loyal customers. The records translate into personalized, attentive service. The end result: Loyal customers who will stay by your side.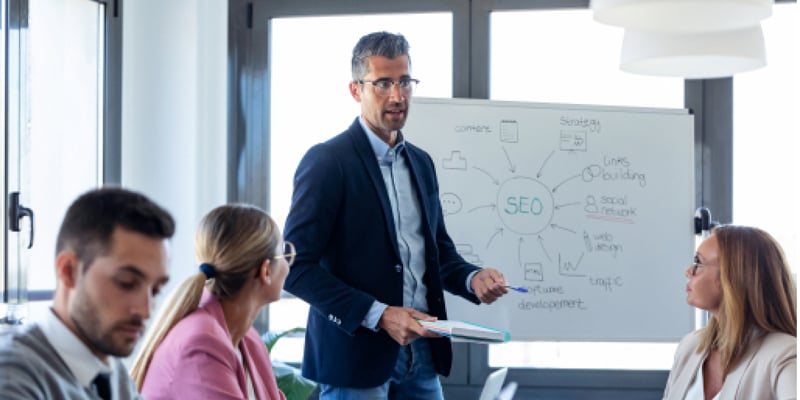 SMB CRM Tip #3: Keep Up With Customer Service Tickets
Customer service is a top priority for every SMB. CRM software ensures no customer service tickets slip through the cracks. In our book, that makes SMBs and CRMs a perfect match.
When it comes to customer service, some things will always be outside your control. There will always be a small handful of customers you can't make happy, despite your best efforts.
Still, there are plenty of factors you can control. One of the most important is making sure customers get a quick reply. The faster you can clear support tickets, the happier your customers will be. Fast response times can also salvage damaged relationships, minimizing long-term reputational risks.
Later, you can run analytics reports to keep an eye on your response times. This will help you set ambitious (yet achievable) goals.
As your team grows—from 25 to 500 to yes, even 5,000 employees—your CRM will also become an archive of what works. As new people join your team, they'll have a rich database full of past customer support tickets they can learn from.
SMB CRM Tip #4: Engage With New Customers
New customers are the lifeblood of any SMB. CRM software can help you get to know these newcomers—and identify areas you can target to attract even more interest.
Your CRM can function like a roadmap, tracing how customers discover your business. Guided by these insights, you can use your CRM to strengthen your larger marketing strategy.
From local search to social media, your CRM can show you how to tap into new communities of customers. After all, new customers can become engaged customers—then loyal ones.