Whether you live in a sprawling city or a quaint suburb, there are dozens of businesses for you to discover. If you want to learn more about options in your area, your first stop is most likely a quick Google search.
Today, Google delivers more than just search results. Google local listings collect crucial details about businesses in your area. The feature provides a more in-depth way for users to engage with search results.
Google local listings appear as a sidebar chock full of information. They also control how businesses appear on Google Maps. If you own a local business, your Google local listing is a vital step in your SEO journey.
Want to get the most out of your listing? Try viewing it from your customers' perspective. Read on to learn five key factors to consider.
Google Local Listing Tip #1: Help Customers Plan Their Visit
Some customers will wander into your business on a whim. But plenty of others prefer to do their homework first. Your Google local listing can help potential customers make a plan for their visit.
This "planning" phase is so common that it's an official stage in the customer or buyer's journey. During the research stage, customers know what they want and compare their options.
Consider this example: Let's say you run a restaurant. One potential customer plans to make a reservation, but isn't sure if your establishment meets their needs.
For one thing, they want to know if your menu can adapt to a vegan diet. Also, can your restaurant accommodate someone with mobility issues? Their elderly relative will be joining the meal. Finally, what's your pricing like? They're planning to treat their relative, but need to stay within a careful budget.
Your Google local listing can answer all these questions, and more. When customers are confident in their research, they're more likely to have a great experience.
Google Local Listing Tip #2: Choose An Accurate Category
Want to increase your local SEO results? Choosing the right category for your Google local listing can help.
Your category will influence which search results your business appears in. This means it's closely tied to your keyword strategy. Still, choosing the right category isn't as straightforward as it seems. After all, many businesses target two or more distinct groups of customers.
For example, let's say a customer is searching for a boutique. They're interested in browsing accessories, clothing and shoes. But they don't need new work clothes, so they're focused on casual items instead.
Your business is a perfect fit. But what category describes this goal? And what search terms would a customer use? Google offers more than 3,000 category options, and allows you to select nearly a dozen. Don't settle until you find category options that fit your niche.
Choosing an accurate category can help the right customers find you—while showcasing how your business shines.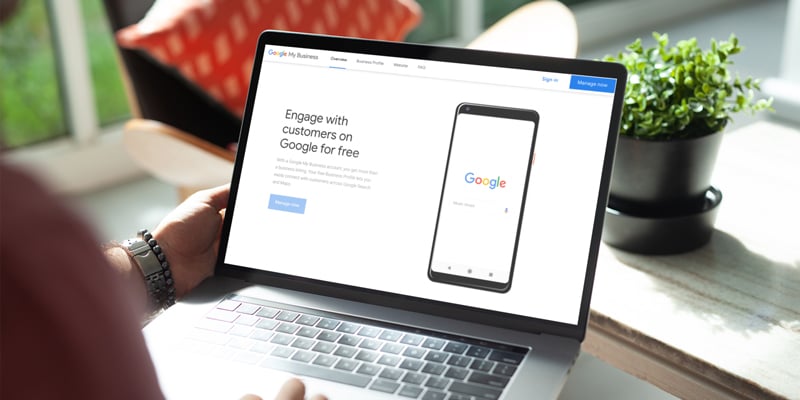 Google Local Listing Tip #3: Add All Locations
Your Google local listing determines how your business appears on Google Maps. Whether you have one, four or twenty locations, make sure to submit a complete list of your addresses.
Customers can use your Google local listing to send directions straight to their Google maps app. Keeping all addresses up to date will translate into more foot traffic across your locations.
Adding a new location? No problem. You can create a new location (or remove one) by logging into your Google My Business (GMB) account. GoSite's Placement tool also allows you to add new locations to all your online profiles, from one central dashboard.
Google Local Listing Tip #4: Provide a Multimedia Look at Your Business
While written content influences your Google local listing, it isn't the only factor. Adding multimedia can engage customers on a deeper level, enticing them to visit your business.
For example, imagine a potential customer is planning a first date. They're looking for a fun, artsy activity to bond over. Your craft studio is intriguing, but when they see a photo of the complimentary wine and cheese plate, they're sold.
Try adding multimedia such as:
High quality photos of your food, beverages or products
A PDF of your menu or services
A short video tour of your location
Images of any awards your business has received
Text is an essential aspect of your Google local listing. But multimedia can take your profile to the next level.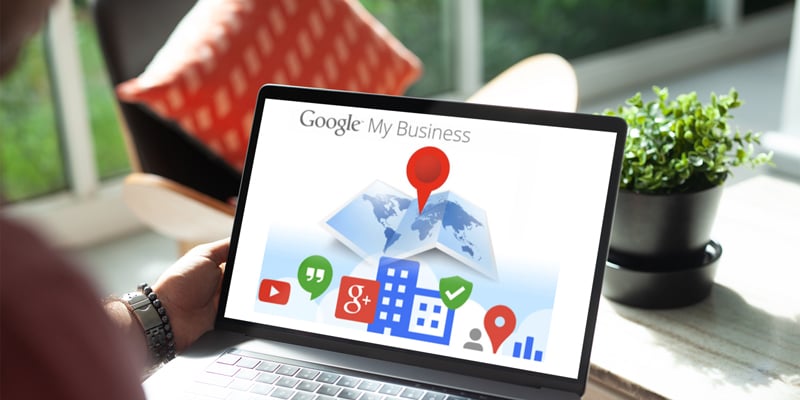 Google Local Listing Tip #5: Keep Information Up to Date
Finally, your Google local listing should always be up to date. Planning a holiday break? Closing early due to inclement weather? Your Google listing can keep customers in the loop.
When you need to make changes to your Google local listing, it's as easy as a few clicks. Just sign into your GMB account to make changes at any time.
Want to learn more about how impactful local search can be? Download GoSite's free eGuide to get started!