In the real estate industry, being organized is key. Juggling your growing client base can be tough, especially with the plethora of information you're required to manage. With names, contact information, properties, appointments -- there's a lot of moving parts so keeping track of everything on your own is undoubtedly a challenge.
Imagine losing contact information, showing up at the wrong property, or messing up a name and blowing a big deal. Mistakes like that cannot happen -- and with CRM for real estate, they don't have to.
Customer relationship management or CRM, has become an essential tool for modern businesses. And that's because CRM offers a variety of features to make running your real estate business easier. CRM allows you to:
Organize contacts and make it easy to locate pertinent information;
Quickly find and respond to inquiries without having to shuffle through your overflowing inbox;
Manage your sales pipeline in a single dashboard;
Maintain communication with past, current and future clients and referrals; and
Automate tasks and workflow.
CRM software is designed to help make your life easier, but you have to choose the right fit for your business.
Best CRM for Real Estate
Despite the obvious benefits of CRM for real estate, 40 percent of salespeople still use informal methods like spreadsheets and email programs to store customer data -- but that's starting to change.
At the end of 2018, CRM software revenues overtook database management systems to become the largest software market. With revenues expected to exceed $80 billion by 2025, it's no surprise that CRM has become the fastest growing software market.
If you're considering adopting a CRM solution for your real estate business, here are a few to consider.
Price: Varies, contact GoSite for pricing and a demo
GoSite's complete CRM software allows you to stay connected to your customer base. It's a centralized contact hub to manage all of your customer interactions and maintain a rich customer profile. You can also sync your cloud CRM system with other, current systems to keep your contacts up to date and manage your contacts on the go with the GoSite mobile app.
Free
The Zillow Premier Agent CRM provides clients with exclusive insights that you can't gain access to anywhere else. For example, you can view your clients' Zillow search history, which gives you all the important information you need to provide the best possible, personalized service. And the best part is that you can text customers home recommendations directly from the Zillow mobile app.
Price: $69+ per month
Contactually by Compass is a CRM designed specifically for real estate professionals. The CRM platform streamlines the lead qualification process, which helps businesses create targeted, personalized, and automated campaigns for client leads. Contactually also offers a referrals feature that helps you maintain your connections with former clients to encourage referrals and keep your sales pipeline full and going strong.
Price: $29 per month or $299 per year
Wise Agent is a powerful all-in-one CRM real estate software that helps you automate your client leads, responses, appointments, and transactions all in one place. Wise Agent provides the tools necessary to manage every area of your business with ease.
Price: $18+ per user per month
Although not designed specifically for realtors, Zoho CRM allows agents to connect with customers, no matter where they are, and offers some pretty neat features. Zoho CRM integrates live chat software, email, and social media, with your CRM so you can set up push notifications to stay informed any time a lead or customer interacts with your brand.
Price: Free
Freshsales offers a free startup plan with a simple platform that's a great choice for realtors who are looking for a straightforward CRM without a messy, complex interface. Freshsale CRM includes features such as AI-based lead scoring, built-in phone system, email, activity capture plus more. This allows you to manage and organize all of your communications in one place so you never have to miss another message again.
Price: Varies, contact Real Geeks for pricing
Real Geeks CRM tracks and nurtures lead databases with marketing automation tools and reporting/analytic software. The CRM provides automated support for real estate businesses to help them effectively manage their leads and grow their customer base. Real Geeks also send a notification to the agent when a lead enters the database, allowing them to communicate with leads right away.
Price: Free
Bitrix24 offers free, unlimited, online CRM for real estate. Real estate professionals use Bitrix24 to communicate directly with leads and clients through live video chat, social media messenger, call back forms, and phone-in chat. It helps you improve conversion rates, automate marketing, and provide better service to your customers.
Price: Varies, contact Propertybase for pricing
Propertybase is more than a CRM, it also offers marketing, website, and lead generation tools you can integrate with your CRM to help your real estate business succeed. Propertybase CRM allows you to efficiently manage listings, automate your daily tasks, and oversee operational data in one place.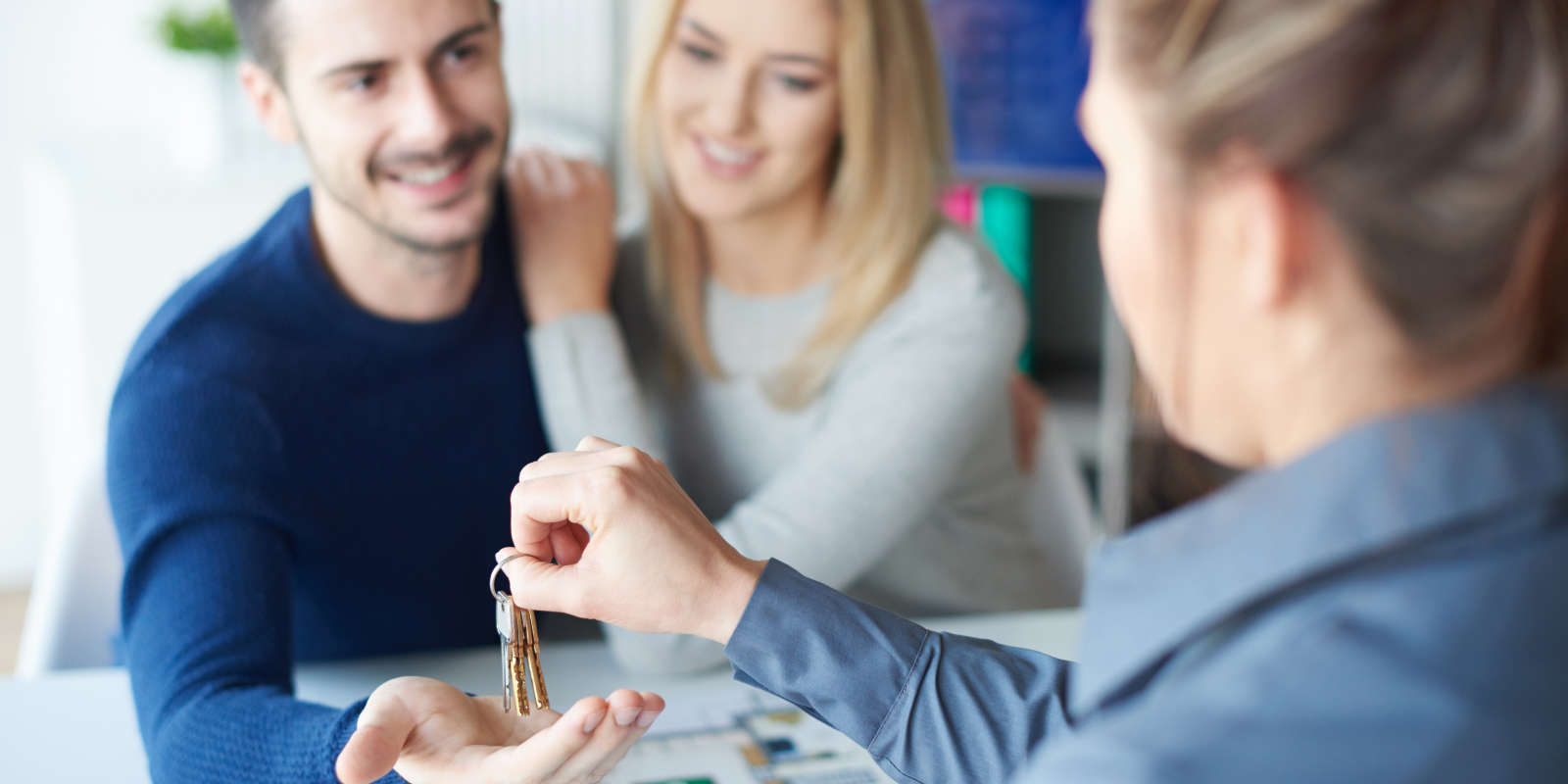 Price: $10 per user per month
Less Annoying CRM offers an intuitive and simple CRM that was specifically designed for small businesses. The platform has an easy to use design, but still offers effective CRM capabilities including managing contacts, tracking leads, and staying on top of follow-ups all for an affordable price. Although Less Annoying CRM is not designed only for realtors, it still offers customizable real estate features such as tools to manage your pipeline and reporting tools.


Choose the Best CRM for Real Estate to Grow Your Business
By using a CRM, you can improve your client communication while making the sales process faster and easier than ever before. However, to reap the benefits, you have to choose the right CRM for your real estate business. It's your responsibility to do research, understand your needs, and choose the best CRM for real estate to help your business thrive.
GoSite's Contact Hub includes an all-in-one solution to address all of your CRM needs plus more. Our CRM promotes better organizational practices by centralizing and streamlining customer data into a centralized directory so you never lose track of a potential or current customer again.
Use the power of GoSite's CRM to optimize your contact database, drive higher satisfaction with personalized customer experiences, and allow your business to thrive.