Small Business Saturday is right around the corner, but between the continued social distancing regulations and the shift in consumer behavior, it will inevitably look a bit different this year. To help you make the most out of the holiday, we thought we'd share some extra inspiration and ideas on how to prepare, promote, and optimize your business to make this Small Business Saturday a success.
As you may know, Small Business Saturday was first celebrated in 2010 to encourage American holiday shoppers to shop small and local. It always falls on the Saturday after Thanksgiving, which means this year, the shopping holiday will be on Saturday, November 28th. The holiday has been a success since its beginnings, and that success continues to this day. 2019 brought in a record $19.6 billion in spending from Small Business Saturday, and this year is expected to bring in even more despite the pandemic.
2020 is expected to bring in more overall holiday spending numbers, but the majority of this growth will be digital. Therefore, your products and services must stand out online to better prepare for Small Business Saturday and the following holidays. In fact, a report by Deloitte predicts e-commerce holiday sales to grow between 25% to 35% from November through January, amounting to $182 billion to $196 billion in spending.
Whether you sell handmade goods or provide commercial services, the ideas below will help you create a plan to reap the benefits of Small Business Saturday.
Jump to:
How to Prepare for Small Business Saturday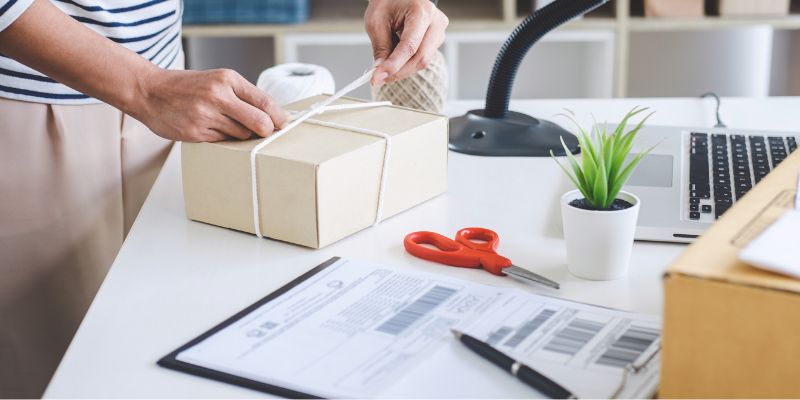 Any successful campaign starts with a solid plan. Although the holiday is still two weeks away, now is the time to implement a good strategy for your business by following the steps below.
Pro-Tip: Save the plan you put together for this year as a foundation for the following years—and work out the kinks as you go.
For reference, here are the future Small Business Saturday dates:
2021: November 27th
2022: November 26th
2023: November 25th
2024: November 30th
2025: November 29th
1. Optimize Your Website
There's nothing more frustrating to a customer than a poorly-designed website—88% of shoppers are actually less likely to return to your site after a bad user experience. Additionally, users are five times more likely to leave a site that's not optimized for mobile.
With these stats and with most people opting to shop online this year, you must implement web design best practices before the holidays to make sure you don't lose any customers. Make your promotions, call-to-action buttons, and images clear, and have someone else do a run-through of your site before the holiday. Since hiring a web developer can be expensive, opt for an all-in-one platform that allows you to easily customize and update your site as needed.
2. Update Your Hours
You may want to consider increasing your hours for Small Business Saturday to give your customers a little extra time to shop and take advantage of your promotions. Even if you're running your business completely online, adding a few more customer service hours or making yourself available through text or email for any questions can help you avoid losing sales.
For service-focused businesses, consider extending your schedule through the weekend or the following week to provide services booked during the holiday.
3. Download and Print Signage
As a small business owner, you don't need to register for Small Business Saturday with any organization. However, you may want to apply to appear on American Express's Small Business map. They also offer some great additional resources for small businesses including printable signage and a design studio to create your own signs. You can also apply to receive other materials like decals, pins, and tote bags.
4. Hire Extra Labor
Depending on your needs, consider hiring an extra set of hands to provide the best customer service to your clients. If you run a service-focused business like beauty, pet grooming, or home repairs, now would be the perfect time to hire people you can trust to provide the same level of quality services your business delivers.
5. Establish Your Goals
Establish a separate set of goals for Small Business Saturday that will help you reach your yearly goals. Setting ambitious goals can definitely help motivate your team however, given the current circumstances, be sure your goals are realistic.
In addition to sales, good goals to set for your business include a target number of new leads, social shares, and email subscribers.
Marketing and Promotion Ideas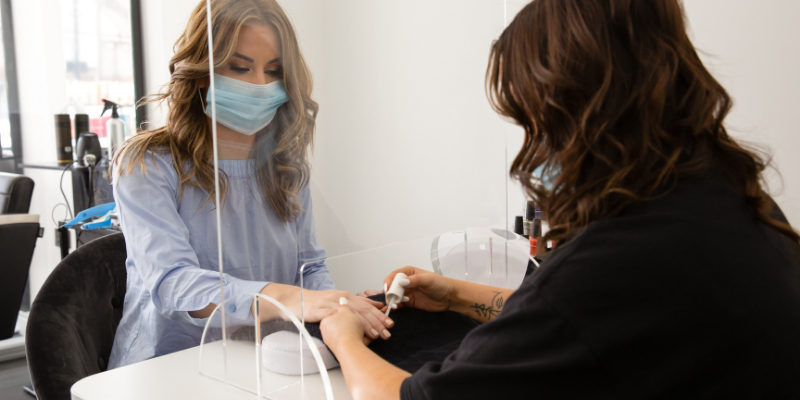 Enticing marketing and promotional ideas will be key to success this Small Business Saturday and holiday season. To help inspire fun deals, below are some easy ideas you can put together these few weeks leading up to November 28th.
6. Bundle Products or Services
If you know your client well, you probably already have an idea of the types of services and products they tend to book or purchase together. Use that knowledge to create a few bundles and provide a discount or promo code they can use at checkout. To make the purchasing experience festive, add names or personas to your bundles and packages. For example, if you own a barber shop, create a "Stashing Through the Snow" bundle that includes a face cleanse and a mustache trim.
7. Set Hourly Promotions
This may be an ambitious idea as it requires a bit more planning but it can help add a sense of urgency to your promotions and encourage visitors to your site. One way to go about this is to publish a schedule on your website and social media channels outlining the times when certain services or products will go on sale. This will let your customers know exactly when to visit your site.
You can also do this through surprise promotions and announce each one throughout the day. If you go this route, we recommend letting your customers know a few days ahead to check your social channels, website, or their emails for surprise promotions on Small Business Saturday.
8. Surprise and Delight
Including a "surprise and delight" for your customers is a great way to do a random act of kindness and further nurture your relationships with them. This can be anything from complimentary gift wrapping, a free service, or a "just because" discount.
You can also use any materials you receive for Small Business Saturday like stickers, totes, or pins to give to your customers and get a little free marketing for all the small businesses in your community.
9. Offer Gift Card Discounts
Offering gift cards and certificates is a must during COVID-19 times. Many people are skipping in-store purchases whether it's personal or holiday shopping, so entice your customers to purchase gift cards by adding a discount.
Whether you take a percentage off or add $5 for every $25 purchased, your customers will be delighted to come back at a future time and redeem their certificates.
10. Include a Future Promotion
A surefire way to ensure return business is by offering a sale or promotion at a future date. Include a coupon in your customers' receipts, toss a discount code in their shipping boxes, or send a "thank you" follow-up email with an exclusive deal.
11. Add a Gift With Purchase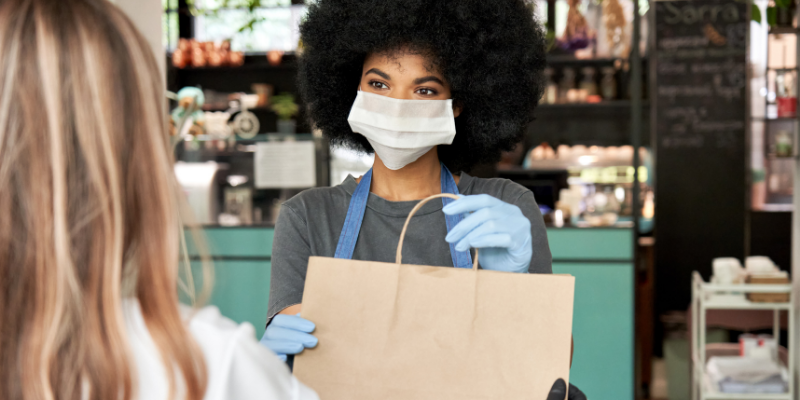 A classic holiday perk, adding a gift with purchase can entice customers to pay premium prices for a product or service. A good way to present it is to include the added value they'll be receiving from the gift by purchasing the product or service.
12. Reward Loyal Customers
Oftentimes, shopping small can take a bit more time and research for the customer than going to a large retailer. Reward them for shopping small—especially if they're loyal customers—with something you know they'll enjoy. If your business uses a CRM tool to keep track of all your clients' past purchases and communications, it should be easy to cater your reward to each customer.
13. Extend Your Promotions
Shopping small shouldn't just be a once-a-year thing. Encourage your clients to shop small through the rest of the year by extending your Small Business Saturday sales and promotions. However, be strategic about when and how you announce your extension.
Try following up with an email or making an announcement on social media once Small Business Saturday is over. Let customers know, due to demand, you want to give everyone a chance to finish up their holiday shopping so you'll be extending the promotion. Alternatively, you could change it up and offer completely new deals.
14. Pass Out Loyalty Cards
If you don't have loyalty cards yet, now would be a great time to get them in the hands of your customers. If you're running a no-contact business, create digital loyalty cards to easily keep track of their past purchases. Depending on the products you sell or the services you provide, you'll want to decide on a cutoff date.
If you provide costly services, allowing your customers to fill their loyalty cards through the end of the following year might be the best approach. If you'd like to add a sense of urgency, make it a holiday loyalty card and urge your customers to fill out their cards by the end of the year.
Event and Interactive Ideas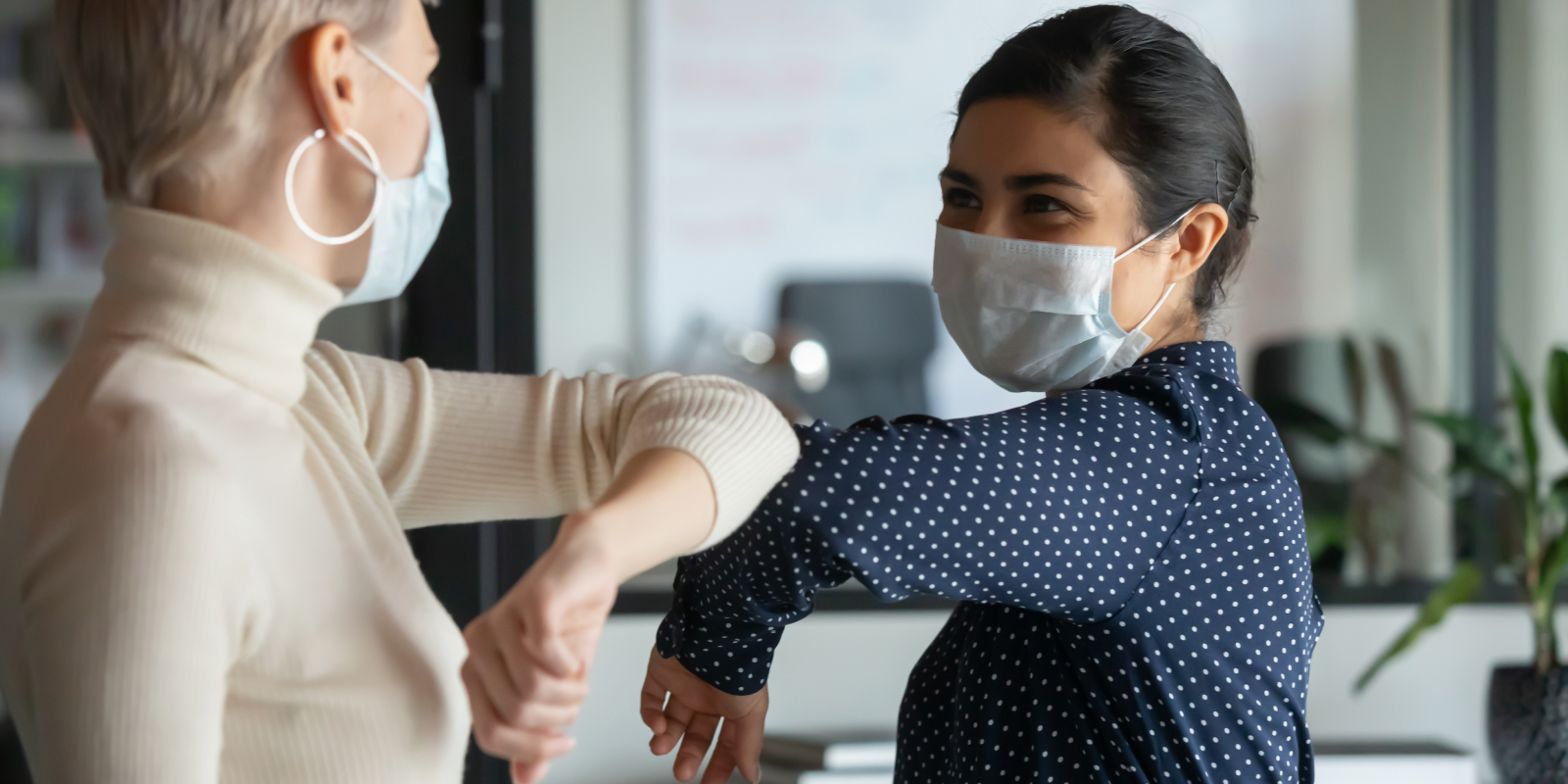 The pandemic will definitely affect any in-person activities including shopping and holiday events, but here are a few events and interactive ideas you can easily move online so you don't miss the chance of connecting with your customers.
15. Kickoff Event
A kickoff event is a great way to promote your deals and get your clients excited about checking out what you have to offer. Try hosting an online kickoff party with exclusive deals to those who join or participate in your event.
If you're able to host an event in-store, be sure you're transparent about the protocols you'll be implementing to keep your staff and customers safe.
16. Host A Contest
Brainstorm a few fun contest ideas that have a business-specific twist. For example, if you own a landscaping business, instead of an "ugly sweater" contest, host an "ugly lawn" contest. Have your clients submit a photo of their unkept lawn and ask your followers to vote for the lawn they think needs the most help. The lawn with the most votes, gets a free service.
This is a fun and effective way to engage clients while helping you build a good brand reputation in your area.
17. Sell Virtual Classes
Selling virtual classes is perfect for those who own or wish to start a business or studio. Whether it's yoga, pottery, or photography, offering some of your expertise to your clients can help build relationships, get the word out about your business, and give you an idea of the demand for your services.
18. Host An Auction
Customers often love auctions because it makes them feel like they're getting more bang for their buck. Bundle a few of your top-selling products or services and start the bidding at a competitive rate.
You can easily host an auction on your website, or live channels like Facebook or Instagram. Be sure to let your customers know ahead of time so they make some time in their schedule to join in.
19. Have A Digital Raffle
A good way to bring in new customers that perhaps have been on the fence about booking a particular service is to offer it in a raffle. Set the price per ticket and a goal for the number of tickets you need to sell to break even. You can also incentivize your team members to sell tickets with a gift or some sort of perk to make sure you reach your goal.
Collaboration Ideas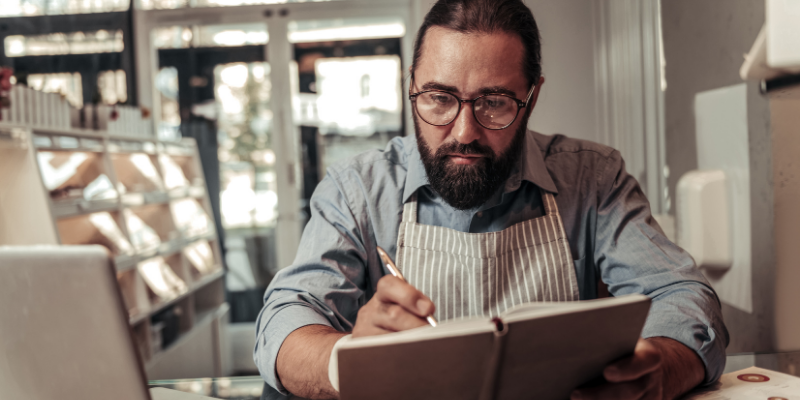 Small Business Saturday is about coming together and forming a collective effort to support small businesses in your community. If you enjoy working with other small businesses and organizations in your area, check out some of the ideas below.
20. Partner With A Charity
Bring some early holiday cheer to those in need by partnering with a charity or cause you're passionate about. Allocate a percentage of sales, encourage your clients to round up their change, or set up a virtual donation jar on your site to meet your goal.
Be sure to let your customers know you'll be donating some of the profits of Small Business Saturday on the days leading up to the event to encourage them to participate. Partnering with a local charity can also help you get some cross-promotion with their followers, potentially bring in new business, and positively impact your brand reputation.
21. Team Up With Other Businesses
As a small business owner, you may have already developed solid relationships with other local business owners. If not, teaming up with other businesses can help you network and meet other owners in the same boat as you—whether that's being in related industries or a business that's minority-owned, women-owned, or veteran-owned.
Create a Facebook group or group chat with businesses you can work with. Discuss bundling your products and services, or offering a discount to customers that shop at multiple locations.
22. Work With Local Influencers
Whether it's a respected member of your community, an up-and-coming blogger, or a client with a good following, people love to feel included. Encouraging others to shop small is also a cause many feel passionate about so it can be fairly easy for you to get some support from local influencers.
Before you reach out, make sure you have a general idea of your target demographic, a budget or incentive for the influencer, and the goals you'd like to accomplish with the partnership.
23. Create A Local Shopping Guide
Another way to collaborate with local businesses and organizations is to put together a local shopping guide. This presents the perfect opportunity for all types of businesses, whether they're retail or service-focused, to provide a go-to map shoppers can use to check off everything on their shopping list.
Make sure your map is mobile friendly and includes important information like promotions, hours of operation, website, contact information, address, and a brief description of what you offer.
24. Enlist the Help of Your Clients
If you already have a referral program, send out an email or text with a bonus incentive for clients who refer others to shop with you on Small Business Saturday. If you don't already have a referral program in place, now would be a great time to start one.
Alternatively, an easier approach could be to offer a discount or gift to those who check in or tag you on social media platforms.
How To Get The Word Out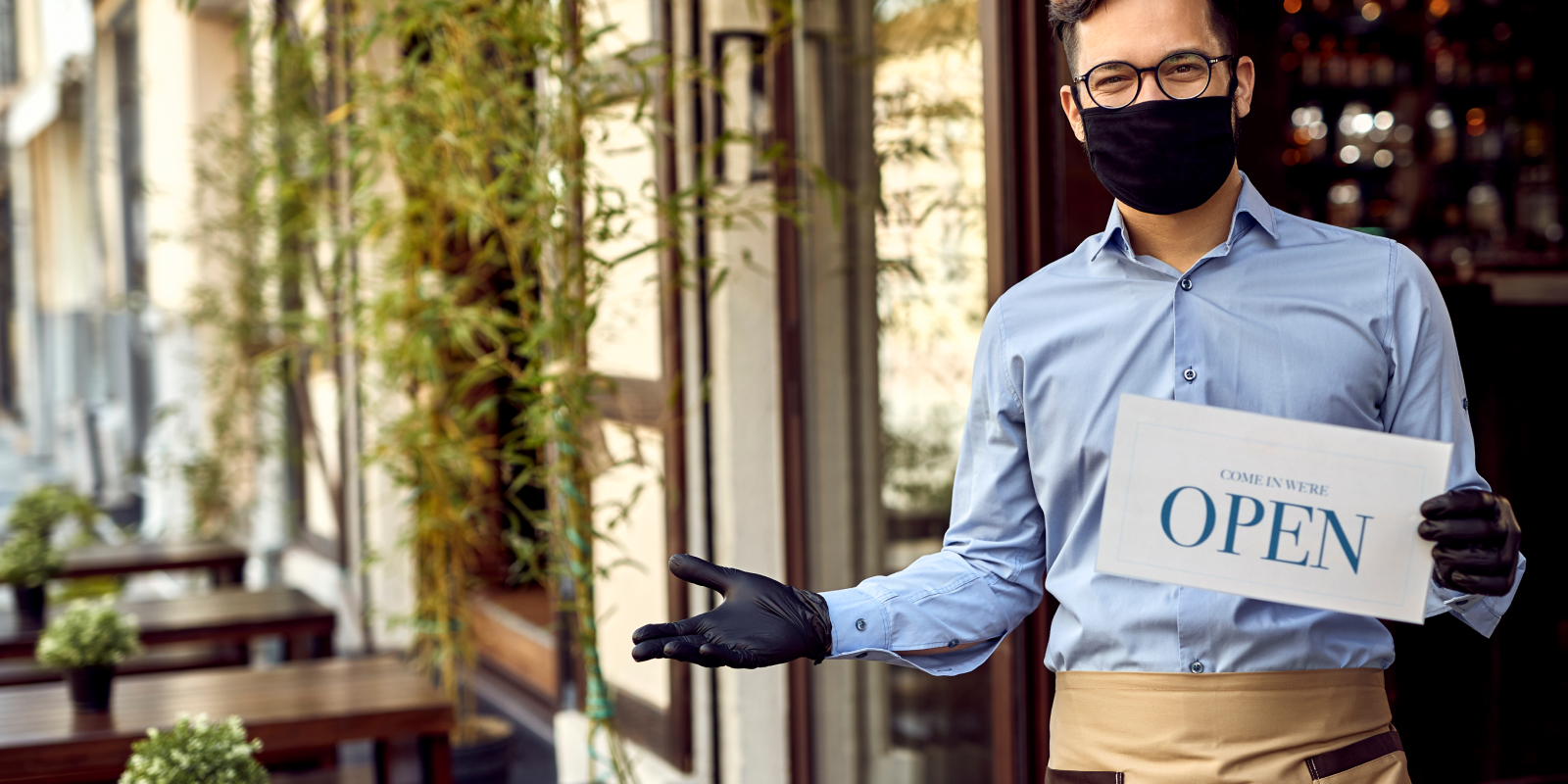 Once you've selected a few ideas from the list above, it's time to think about additional ways you can create buzz around your Small Business Saturday promotions—check out some good ones below.
25. Update Google My Business
First and foremost, you'll want to update and optimize your Google My Business listing. Make sure your hours are correct, add a few high-quality photos of your latest completed services or available products, update your description, and link to your social media channels.
26. Incentivize Reviews
The more reviews you have, the better your chances of ranking on Google will be. A few weeks before Small Business Saturday, create a strategy to gain new positive reviews on sites like Google, Yelp, and Facebook. If you have software that allows you to automate personalized communications to your clients through email, text, or Facebook messages, this should only take you a few minutes to implement.
27. Create and Use Hashtags
The official hashtag for this holiday is #ShopSmall. However, here are a few others you can add to your social media posts:
#SmallBusinessSaturday
#ShopSmall[Your City/Town] (e.g., #ShopSmallSanDiego)
#SmallBizSat or #SmallBizSaturday
#SupportLocalBusinesses or #Support[Your City/Town]Businesses (e.g., #SupportSDBusinesses)
#SmallBusinessLove
In addition to holiday hashtags, be sure to include a few specific to your industry, location, and niche market.
28. Have An Email and Text Strategy
Segment your customer email and text list by purchase history, demographics, and interests, then schedule targeted communications that will catch their attention. Provide them with unique discount codes and promotions to keep track of your most engaging customers and successful promotions.
This will help you better understand your customers, what catches their attention and drives their purchases, and can serve as a guide future campaigns—especially for the upcoming winter holiday season.
29. Use Paid Ads
Good old-fashioned paid ads are a great way to get the word out in your community. If you live in a small town, buying a print ad in the local newspaper or magazine can help you reach an older demographic.
If you have a smaller budget, digital and social media ads are effective and affordable. Work with your team—or even friends and family—to come up with ideas for your messaging and captions. You want to make sure both the copy and images you use are clear and crisp to get the most engagement out of your ads.
30. Use Local Media
Most local news and radio stations are required by law to allocate a certain percentage of airtime to community events, organizations, businesses, and local stories. Ensure your business is included in that percentage by building relationships with local reporters and hosts.
If you're just getting started, reach out to your local small business association and other business owners for advice on pitching to TV and radio stations in your area and getting featured in their Small Business Saturday announcements.
---
You now have a whole collection of tools and ideas to make this upcoming Small Business Saturday a hit! If you still don't feel confident about your online presence, check out our guide on how to digitally transform your business to make sure you make the most out of this holiday season.