Although the pandemic has disrupted the lives of so many around the world, times of crisis tend to bring people together. Throughout 2020 many people, organizations, and companies have ramped up their charitable activities, introduced innovative ways to connect with others, and shown compassion to friends and strangers alike.
For business owners who've been able to survive and even grow during the pandemic, lending out a helping hand not only feels good, but it's a great way to establish your company as a socially responsible entity within your community.
Below are just a few benefits of incorporating random acts of kindness into your business's goals:
Boosts employee morale and productivity
Builds customer loyalty
Brings in potential new customers
Entices possible investors and business partners
Motivates customers to pay top dollar for your services
In short, companies that show kindness and a sense of social responsibility can reap the benefits of a positive, long-lasting brand reputation. However, we understand that all businesses—big or small—need to make a profit. So below, we provide some of the best ways you can weave in random acts of kindness that are meaningful, but won't break the bank.
How To Decide on a Random Act of Kindness Strategy
When deciding on one or a few random acts of kindness, choose those that you feel passionate about, and make sense for your business. For example, if you're a pet groomer, perhaps provide a free service to people who have recently adopted a senior or special needs pet.
To help you get started, here are a few questions you can ask yourself:
What will make me and my employees feel good at the end of the day?
Are there people in need of my products or services who can't afford them?
Who can I reward with my products or services?
Are there any organizations or companies that I'd like to partner with?
Are there any issues my brand can bring awareness to?
What would motivate my customers the most to join our initiative?
Below, we cover some recommendations to help you brainstorm the ideal random act of kindness plan for your business.
1. Start With Your Team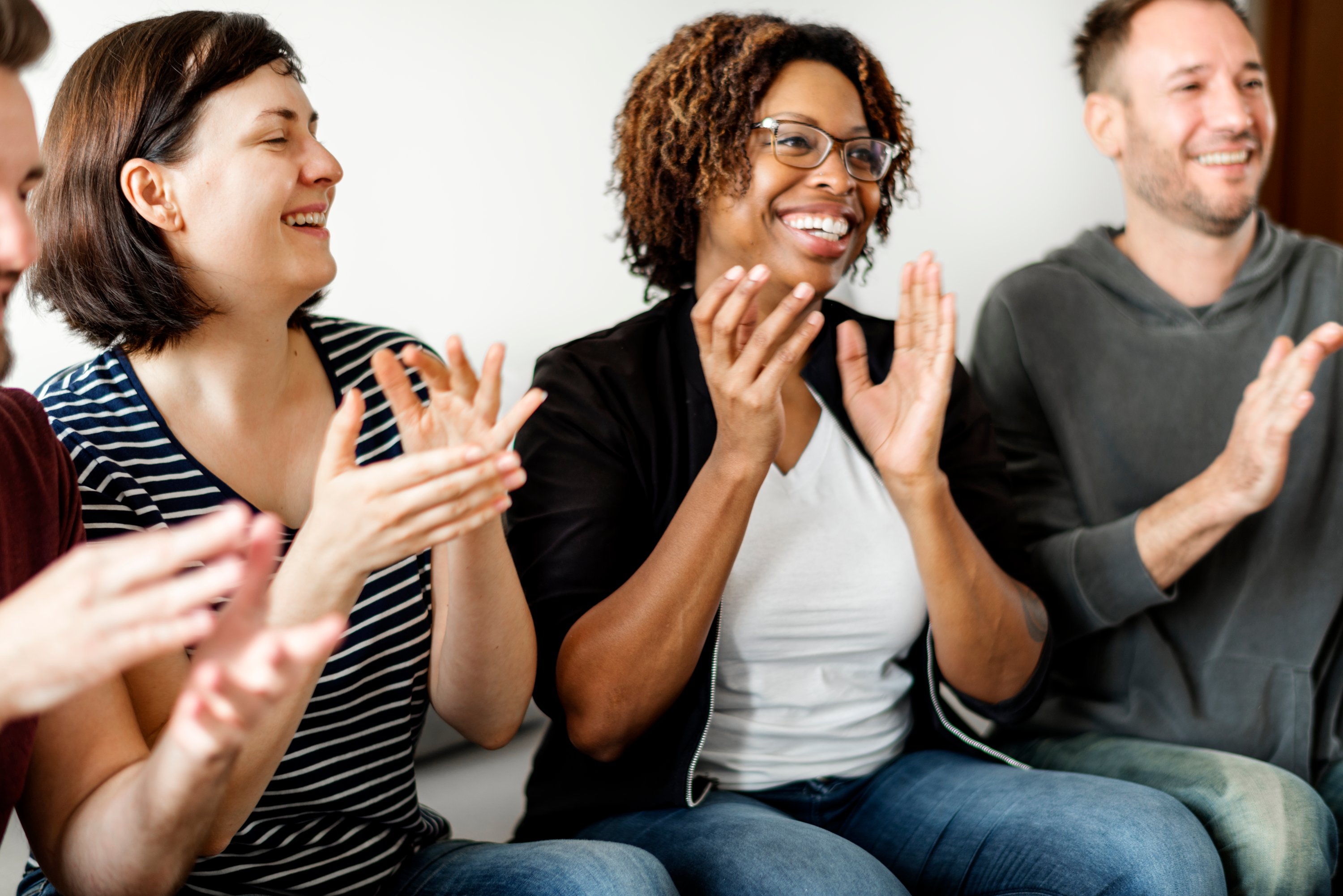 Your employees are your company's best advocates, and advocacy can be achieved with solid employee engagement. A Harvard Business Review report found that 71% of business leaders believe that a high level of employee engagement is a top factor in bringing in new business—this factor actually ranked third on a list of eight in their report.
If you're considering a random act of kindness and boosting employee engagement is one of your business goals, why not combine these initiatives? If you don't have the budget to give your employees a bonus or the capacity to give them days off, something as simple as treating them to lunch or writing them a stellar recommendation on LinkedIn can make a great impact.
Random act of kindness ideas for employees during COVID:
Send out a weekly company email with a personalized "thank you" for a featured employee
Encourage a mental health break throughout the work week
Establish a lenient work-from-home policy
2. Research Issues Your Clients Are Facing
Another good way to come up with a meaningful act of kindness is by figuring out what your clients would like to see from you. Whether you send out a survey or gather a few ideas from some of your most successful promotions, giving back to your customers is a surefire way to get repeat business.
Some of the most successful random acts of kindness for customers include offering "just because" discounts, encouraging your team to remember customers' names, and giving out gifts or samples.
Random act of kindness ideas for your clients during COVID:
Offer a "pay-what-you-can" program for customers impacted by the pandemic
Offer free virtual classes on skills your customers can learn
Let customers nominate others to receive a complimentary gift or service
3. Check the Needs of Your Community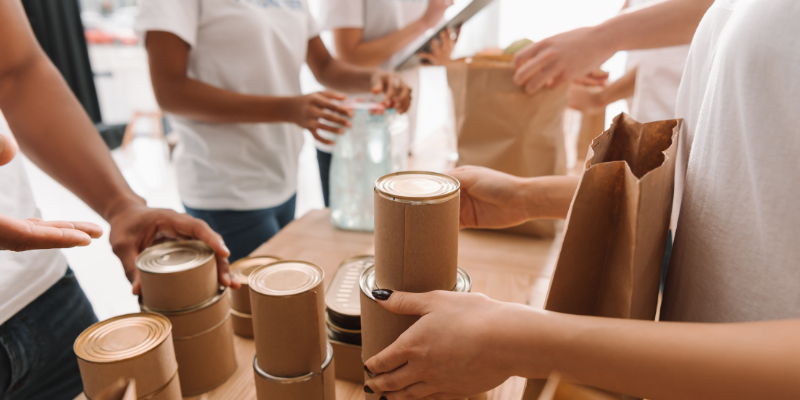 Do a little research to find out what those in your community need the most at this time. Reaching out to your local government, help centers, and other small businesses is a good place to start.
Once you have a general idea, think of ways to get your employees, customers, and partners involved to make the most impact.
Random act of kindness ideas for your community during COVID:
Announce a yearly Volunteer Day and invite clients to join
Add a community bulletin board on your website for local events and announcements
Shout out organizations in need of assistance on your social media channels
4. Donate Your Services
Set time away during the weekend or after work hours to donate your services or products to someone in need. If your budget allows, encourage your employees to offer a service or two during their workweek as well.
Donating services is not only a good way for you and your employees to continue sharpening your skills, but it can help boost company morale and productivity by making your team feel good about their work.
Random act of kindness ideas for service and product donations during COVID:
Offer your products or services to a local homeless shelter
Offer a free product or service to outstanding members of your community
Offer a free product or service to single-parent families
5. Support Other Businesses
As a result of the pandemic, many small businesses are struggling to stay afloat, and sending some customers their way could be an incredibly helpful and meaningful gesture. A random act of kindness towards another small business can also foster mutually beneficial and positive relationships with other owners and encourage them to follow your initiative.
To show your support, give other small businesses a shout out on your social media channels or website. Use your customer relationship management tool to set up a monthly and personalized mention of the small businesses you recommend.
Random act of kindness ideas for supporting other business during COVID:
Buy a gift certificate or product from a small business and include it in a giveaway
Offer to hand out business cards to introduce your clients to another small business
Write a positive review for a small business you love or enjoy
6. Set Up a Donation Fund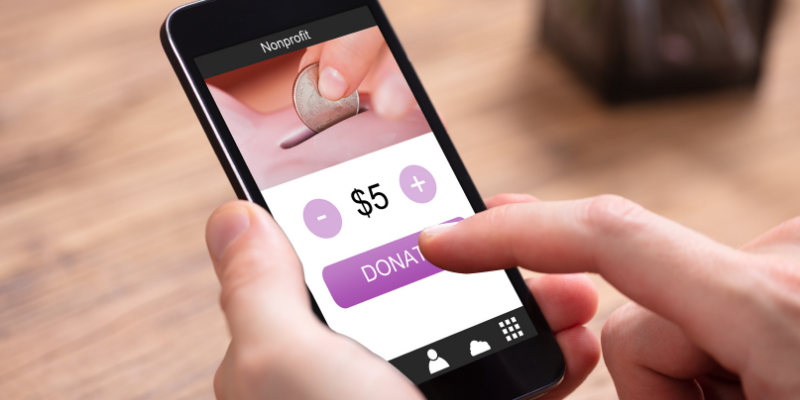 Lastly, setting up a donation fund is an easy and affordable way to use your business to help others. Choose a cause you care about and announce your plan on social media to get everyone excited about participating.
Set up incentives in the forms of gifts, discounts, or donation matching to help reach your goals faster. Whether you help a local homeless shelter, a food bank, or offer some monetary relief for families in need, setting up a fund can be a fruitful act of kindness that takes minimal effort.
Random act of kindness ideas for setting up a donation program during COVID:
Set up a virtual "donation jar" and encourage your clients to round up their change
Collaborate with other business owners and plan a virtual auction of your services
Establish a percentage of sales that will be allocated to a worthy cause each month
How To Share Your Initiatives
The reason we recommend choosing a random act of kindness you're passionate about is because you want to make sure your efforts seem authentic to your clients and team. If you opted for an internal random act of kindness, simply act on your plan and show genuine appreciation towards your team. Figure out their hobbies or a couple of things they enjoy and cater your act of kindness to each individual.
If your initiative is external and you'll be announcing it to your followers and clients, your message should be straight-forward and bring awareness to the cause you're supporting.
Start by sharing your random act of kindness through:
Social media channels
Email newsletters
Automated text messages
Your website
So whether you're passionate about nurturing a healthy company culture or supporting women-owned businesses, with these tips, you'll be ready to give back in a way that feels right for you and your business.
For a quick recap of how to create a random act of kindness plan for your business, be sure to download the infographic below!