Consumers are looking to pay businesses in the most convenient way possible. This is why you'll find cash is virtually non-existent in today's commerce. It's time to familiarize yourself with a mobile POS system.
People quickly adopted credit cards when they first arrived on the scene decades ago. And now, there's a new big player that's changing the spending habits of customers -- mobile POS.
Mobile POS systems has paved the way for contactless payments and allow customers to shop online and offline without the need for their physical credit card. So if your local business doesn't take credit card payments in this fashion, then you risk falling behind the competition.
About 44 percent of all stores utilize a mobile POS solution. The typical mobile POS setup is simple -- all you need is a smartphone or tablet with a payment-processing app. Some businesses prefer adding additional hardware like a credit card reader, but it's not necessary.
A mPOS system allows your business to process payments on the spot regardless of where you work takes you. Not on the ball with accepting payments a mobile POS system?
You will be after reading this.
How Do You Take Payments with a Mobile POS System?
The beauty of mPOS is that it allows you to pay for items and services without cash. But what if your customers want to send a payment virtually or without pulling out their wallet?
To accommodate them, you can opt to take mobile payments from anywhere using mobile POS technology -- a mobile app. Here's a quick look at how it works:
You need a payment gateway: This will allow you to process transactions online and offline using a customer's log-in information for Google Pay, Apple Pay, and similar mobile wallets.
The payment gateway requests approval: The issuer of the credit card will have to authorize the transaction based on the available funds in the customer's account.
Your account is funded: Once the authorization is complete, you'll receive your funds quickly (typically within a day or two).
It's a simple process, which is why local business owners and consumers love mobile payments. All you need is a payment gateway like GoSite to get started.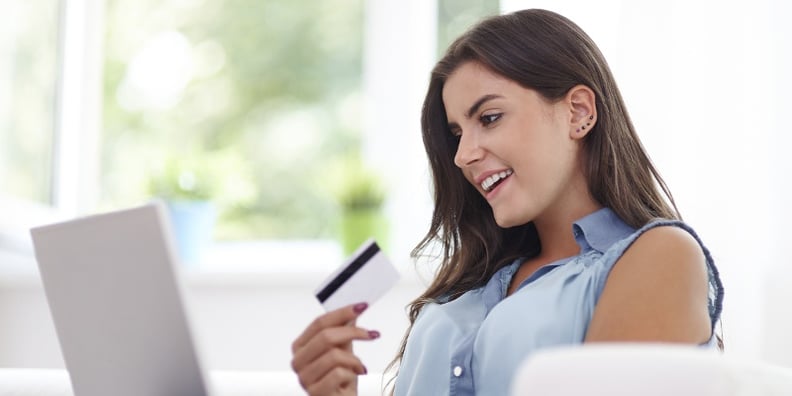 Industries that Can Use a Mobile POS System to Take Payments Anywhere
Now, certain industries will benefit the most from using a mobile POS system. And this is because with mPOS, you can accept payments on the go and anywhere your business ventures take you. Here's a look at several of them.
Fitness Trainers
You meet with your customers at your home, their home, or a local park. How do you get paid for helping clients reach their body-weight goals? Chances are, your customers don't carry around cash and would prefer to pay by card.
You can easily take credit card payments using a mobile payment gateway, such as GoSite's payment tool.
Mobile Doctor
Doctors making house calls are a thing of the past -- or is it? While most doctors prefer to see patients in their offices, some will still make trips to see patients with peculiar conditions.
You'll also find some medical professionals doing the same, such as physical trainers and doulas.
Make it easy for your patients to make co-payments on the spot without the need for cash.
Masseuse
Some people like to head to a spa on the weekend, while others prefer to get special treatment in their homes. If you're a mobile masseuse, then you know all about this.
You charge your clients by the hour, which means you likely book appointments in advance. With a mobile payment tool, you can allow customers to pay for bookings ahead of time.
Bookkeeper
You're savvy about money -- that's why your clients love you. Your role is to make their lives easier by handling all of their bookkeeping needs. Now, you can put the cherry on top by making it simple to pay your retainer or monthly fees.
When you take credit card payments anywhere, your clients can choose to pay with their card details or mobile eWallet.
Auto Detailer
Everyone is busy these days -- so much so they don't have time to make it to an auto detailer. So instead, they contact you -- a mobile auto detailer.
Your clients may consist of car dealers, auction houses, and car owners. Since you're always on the go, you don't have time to keep track of who to bill. So you charge customers on-site using your mobile POS tool.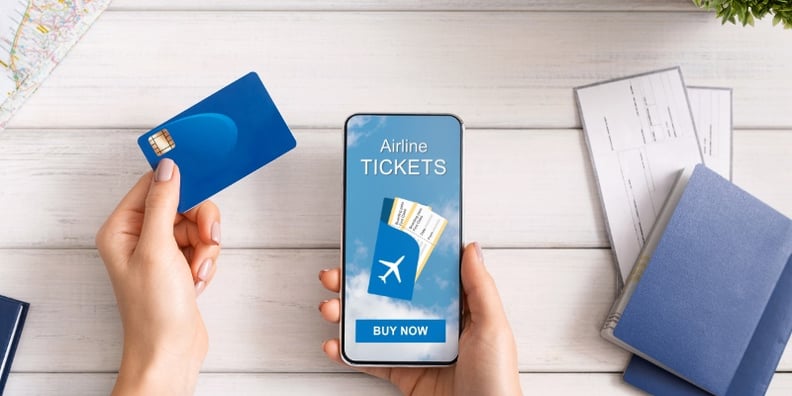 What to Look for in a Mobile POS System
Intrigued by mobile payment processing yet? You should be. Now, the question is which mobile POS system should you choose.
Well, there are eight key things you want to look for when making a selection:
Is the contract flexible (scalable and easy to get out of?)?
Does it put a limit or quota on your monthly transactions?
Are there any hidden fees?
Are the monthly rate and transaction fees reasonable?
Which forms of payment does it accept (Google Pay, credit card, etc.)
Does it come with an online booking feature that accepts payments virtually?
Is it 100% secure?
How long does it take to get funding (next day, a week)?
It's also good to have access to your dashboard using any device. With GoSite, you get all of this at a competitive rate.
Want to learn more about how to use a mobile POS system to accept payments anywhere before you commit? Then download our free fact sheet on online payment processing today!