Investing in customer relationship management (CRM) software is a big milestone for any business. But if you aren't taking full advantage of your CRM's features, you could be missing out.
Audience segmentation is one of the most powerful options CRM software provides. This strategy allows you to target specific groups within your greater audience. (After all, not all customers have the same goals or needs.) Audience segmentation allows you to send the right messaging to the right customers.
Want to take your CRM marketing to the next level? Try applying analytics reports to these five key audience segments.
CRM Marketing Segment #1: New Customers
Every business loves to welcome new customers. But exactly where those customers come from can seem like a mystery.
Once in a while, a clear source stands out. For example, a glowing profile in a local magazine could drive a huge bump in sales. Coupon codes or promotions can also shed some light on what's bringing new customers your way.
But speculation or a gut feeling isn't enough to drive sound business decisions. Instead, you should lean on CRM marketing to learn how new customers are finding you.
First, use your CRM to view customers whose first purchase occurred recently. Next, pinpoint where those sales originated. A few examples include:
Social media
Word of mouth
Local advertising
Search engine results
If your CRM doesn't capture this information, try sending a survey to new customers.
Once you know how customers are finding you, you can spot areas that need improvement. Or, if one channel is a clear winner, you can double down on what works best.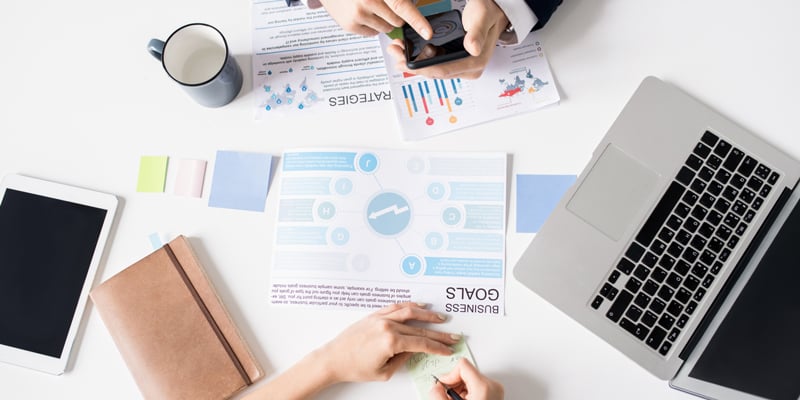 CRM Marketing Segment #2: Lapsed Customers
As the years go by, customers will come and go. With time, even the most dedicated customers might fade away. Sure, new business can offset these losses. But if you're overlooking lapsed customers, you're selling your business short.
CRM marketing can help you nurture relationships through all their ups and downs. To start, use your CRM to identify customers who haven't engaged with your business six months or a year. Next, it's time to design a campaign to re-engage them.
Keep in mind that a win doesn't always have to result in a sale. Other valuable goals can include:
Learning why customers drifted to see if your business fell short in any way
Staying on customers' radar in case their budget allows new purchases in the future
Building deeper relationships that can lead to fresh referrals
With CRM marketing, lapsed customers can still help your business grow.
CRM Marketing Segment #3: Local Customers
No matter where you live, your local community is full of hidden opportunities. From new customers to charities to collaborations, the possibilities are endless.
If you want to tap into local customers, CRM marketing is a good place to start. Your CRM software should capture customers' locations. Once you identify a segment of local customers, you can begin to understand their customer journey.
Pay attention to any factors that stand out. Is your business winning more sales with local customers? Try to figure out why, then replicate the strategy. Or, is there a drop off at a certain stage of your sales pipeline? Try boosting communication with local customers to fix it.
If you're looking to drive higher local sales overall, CRM marketing can also help. You can develop campaigns to bring local customers to your brick-and-mortar locations. For example, try hosting an event featuring a raffle. Only customers who bring a friend are eligible to enter—doubling attendance and forging new introductions.
CRM Marketing Segment #4: Millennial or Gen Z Customers
Do you collect demographic details about your customers? Many businesses collect ages, or birthdays, as part of their customer profiles.
CRM marketing allows you to see how different generations engage with your business. This can help you understand what younger customers are looking for, and how you can provide it.
Why focus Millennials and Gen Z? Simply put, these customers hold the keys to your business' future. Today, Millennials have families and small businesses of their own. Gen Z customers have their entire adulthood ahead of them — ample time to become lifelong customers.
Of course, you can use CRM marketing to target any generation. Understanding generational needs is the first step to providing better service.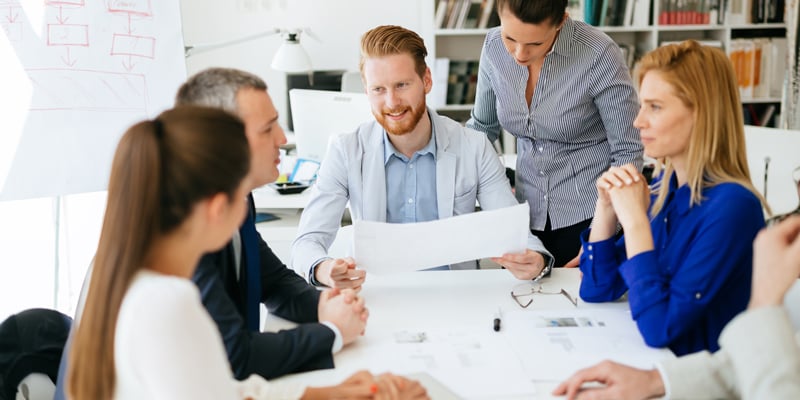 CRM Marketing Segment #5: Hyper-Loyal Customers
Finally, CRM marketing doesn't always have to be about re-engagement or sales. It can also help you keep tabs on your most loyal and engaged customers.
Once you can easily identify engaged customers, you can strike up big-picture conversations with them. A few ways to foster deeper engagement include:
Requests for online reviews
Invitations to new product focus groups
Advanced notice before sales or product launches
Personalized messages about add-ons that can enhance their experience
Interested in learning how CRM marketing can help your business thrive? Download GoSite's free eGuide for more tips!