Find the plan that's
right for you
Just like your business, our pricing is customized for each and every company that we serve. Request pricing to learn more.
FREE ACCOUNT
Organize your contacts and accept online payments
Contact Hub®
Track customer contact info, message history, service appointments, invoices, and payments, all in one place
Pull in contacts from Gmail, Outlook, 
and Quickbooks
Turn one-off jobs into long-term customers through easy outreach for reviews and promos
Payments®
Create customizable invoices
Quickly create and email invoices, 
or text a payment link
No swapping, swiping, or scanning, 
with true contactless payments
GoSite Mobile App
Run day-to-day business operations entirely from your phone, on iOS & Android
GOSITE PROFESSIONAL
What you need to run your business, in one-app
Everything in the free version, plus:
Sites®
A full-featured, professional website that lets customers ask you questions, book your services, and pay you
Mobile- and desktop-friendly, so your site works great however customers find you
Messenger®
Respond to questions from your website, your Google listing, Facebook, and Thumbtack, all in one place
Chat with customers in real-time, or respond at your next break; it's up to you
Booking®
Allow customers to book appointments that work with your schedule
Enable automatic reminders - via text or email - so customers never miss an appointment
Set up required deposits (or even full payment) right when customers book
Reviews®
Access to automatic review templates
Route good reviews to Yelp, Google, 
or Facebook,but handle any bad ones personally
Display positive reviews directly on your website
Save more. Do more.
It's simple. Businesses that use GoSite longer see more success.
That's why we provide discounts for annual and semi-annual payments.
What they're saying?
Here's why small businesses across the U.S. are choosing GoSite.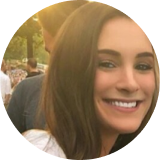 GoSite has been amazing. Everything that I was told about services and functions, I found to be true. Highly satisfied. Easy to navigate and use.
Rachel Padgett
Legacy Spine & Pain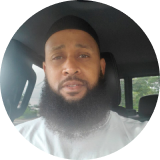 GoSite is a reputable company and the service they provide is worth the investment for any small business like mine.
Omar Scott
Green Lion Hospitality & Specialty Cleaning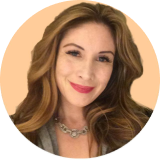 Since using GoSite, the communication with my clients has gotten so much better. We're more efficient, faster, and get a response in real time.
Gladys Acevedo
Ranch Coast & Management
Business without limits
The power of everything in one place. GoSite's all-in-one platform was designed for small businesses that sell services, whether you're a landscaper just starting out or a contractor with 50 five star reviews.
Websites are the
new storefronts
The most powerful platform to help you grow and run your business online.
Make it easier to
get paid, faster
Online commerce & payments tools designed to drive more business.
Easily connect with your customers
Reclaim your valuable time and increase customer satisfaction.
Focus on your work, not your schedule
Set up a calendar that works for your business and allows customers to book 24/7.
The power of a
good reputation
With the Reviews tool, you can send automatic review requests.
Turn your customers into lifelong clients
Instantly access customer data where and when you need it with our CRM tool.

Everything you need, one place
We're here to help small businesses move their company online.
Ready to transform your business?
Receive your customized package and pricing. We'll get you online in no time.