A few years ago, a mobile-friendly design was all the rave. But in the world of technology, that doesn't last long. In the tech era, we are constantly innovating, improving and evolving into something better — we operate under the mindset that there is always something superior on the horizon. With that mentality, nothing lasts long because something new has already replaced it. If you blink, you'll miss out on the next big thing.
This push is driven by consumers, who want everything to be delivered quickly, easily, conveniently and on the go. Consumers expect the best and in order to deliver the best all the time and across all devices, you need to invest in a mobile first strategy for your business.
Mobile-friendly is good, but mobile optimization is great. And that's the difference. Why would someone choose the good option, when an even better alternative just one click away?
Mobile Friendly vs. Mobile Optimized
A mobile friendly website encapsulates the notion of one-size-fits-all. Mobile friendly websites have designs that are deliberately simplified so they can appeal to the largest possible number of people — the lowest common denominator. This approach delivers a website that can be accessed on both desktop and mobile browsers, resulting in a subpar user experience on both ends. For obvious reasons, this strategy is inadequate.
Some mobile friendly websites include a separate mobile website in addition to the desktop version. These mobile websites are typically very simple and only include the bare minimum. Many businesses can't afford or justify building a comprehensive second website embellished with all the high-end features because it requires a separate code to create and maintain. It's too much work and can be a costly endeavor. But a mediocre mobile website won't cut it — not when competitors are offering full-featured mobile and desktop versions.
That's where a mobile first website comes into play. Mobile responsive websites operate using CSS media queries to actively provide a unique user experience depending on the device (desktop, tablet, mobile) and screen size the website is being accessed on. This not only delivers an optimal experience across all devices, it also saves costs and time by only needing one exceptional website.
On a mobile responsive website, imagery and text resizes to fit the screen of the device being used. It is far superior to any mobile friendly option, which is why mobile responsive websites are becoming so ubiquitous. Unlike in the past, businesses owners are starting to consider mobile responsiveness an essential requirement for their business — it's no longer seen as a luxury but rather a necessity for success.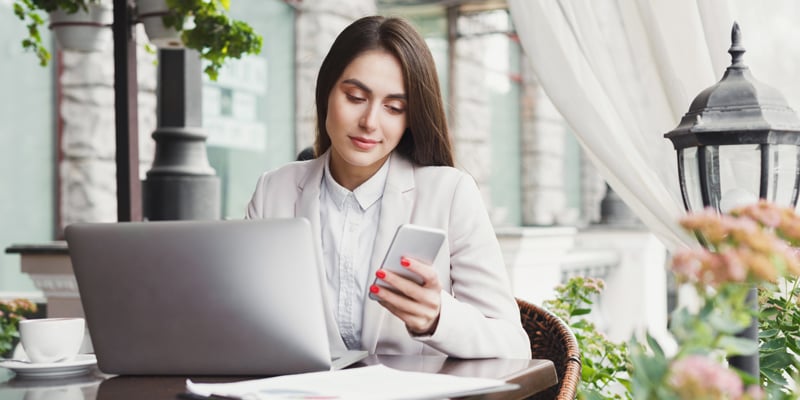 What is Mobile Optimization?
As a business, you want to provide your customers with an experience customized to their specific device — no matter what device that may be. Investing in a mobile first solution does just that. Mobile optimization includes the following:
Responsive, mobile first web design;
Fast Page speed;
Scrollable content;
Compatible videos;
Shorter written content;
Large, clickable buttons;
Reformatted content;
Focus on Mobile SEO (local search, voice search, near me searches); and
Clear, properly formatted images.
Customers are spending more and more time exploring all types of content on their mobile devices. According to Google, more searches are now performed on mobile than on desktop. About 52.2 percent of the total internet website traffic is from mobile devices — it has surpassed its desktop counterpart.
On top of customer experience, mobile responsiveness impacts your SEO on Google. In other words, if your site is not responsive, its Google ranking will suffer.
The Rise of Mobile Apps
Users are spending more and more time using apps. You want your business to be present when your customers are. Mobile users are spending 87 percent of their time in apps, versus just 13 percent on the web. This is happening for a reason.
No matter how amazing your mobile website may be, a mobile app will always provide more value to your customer. By investing in your own mobile app, you are ensuring that you deliver a flawless mobile experience every time. Your app will always be optimized for every mobile screen — regardless of what device you use.
Simply put, mobile websites can't compete with apps. Mobile users prefer apps over mobile sites, and for good reason. Here are just a few things an app can do for you:
Faster speeds
Personalized content
Communicate directly with customers
In-app purchases
Advertisements
Promotions
Push notifications sent to customers' phone
More productivity and lower costs
A mobile app guarantees less friction for the user on all fronts. Investing in a mobile app will provide a seamless user experience and differentiate your business from the competition.
Even the highest rated mobile apps still need to be continually updated. This is not just for compatibility with new operating systems and application programming interfaces (APIs), but also to integrate the newest technologies like artificial intelligence (AI) or machine learning, blockchain, augmented reality, virtual reality, and other revolutionary experiences.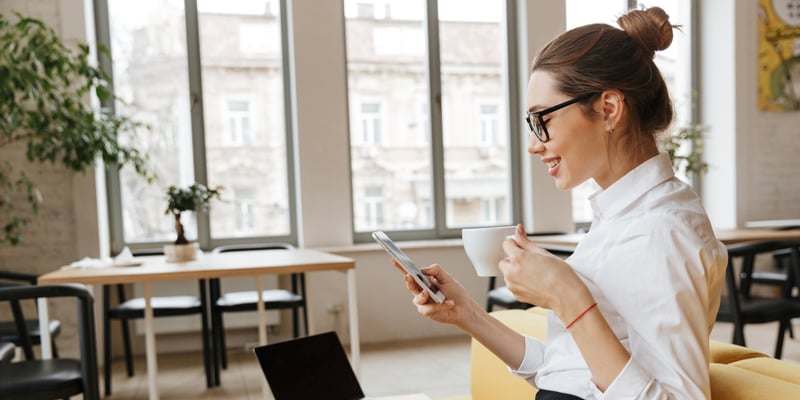 The Future is Mobile
In 2019 there were 3,986 million unique mobile internet users and that number will continue to grow. Mobile phones have invaded our everyday lives and they are here to stay. People want to go mobile because of the convenience and flexibility mobility offers — a luxury desktop devices cannot compete with. Businesses need to accommodate this mobile first desire and deliver an optimal mobile experience if they wish to succeed.
Mobile technology is constantly evolving and being refined to meet consumers demands. Your mobile website has to match this advancement or else you risk coming off as antiquated and obsolete – your customers won't wait for you to catch up.
The possibilities our smart mobile devices open up are endless, but if your business doesn't welcome these advancements and progress with the times, you risk falling behind. With new and exciting technology emerging, only one thing is for sure: There's no room for complacency in the mobile world.