What does social distancing mean to you? For many, it has become synonymous with everyday life — it's the new "norm." A previously unknown term has infiltrated our lives becoming a commonly used phrase, a trending social media hashtag, and a newly enforced way of life.
What is Social Distancing?
By now, most of you have probably heard the phrase. It's a key government strategy to manage the current COVID-19 crisis. Social distancing is a method of infection control actions implemented by the government that is intended to stop or slow down the spread of COVID-19.
Social distancing means deliberately increasing the physical space between people to avoid spreading the illness. Staying at least six feet away from other people decreases your likelihood of contracting COVID-19.
This quickly became adopted as public policy and has been encouraged and in some ways enforced, by the local government.
Common social distancing practices include:
Avoiding large crowds, crowded areas or gatherings of more than 10 people;
Working remotely instead of at the office;
Avoiding nonessential travel;
Self-quarantine (as much as possible);
Closing schools and universities and switching to online classes;
Canceling or postponing sporting events, concerts, etc;
Temporarily closing or placing capacity restrictions on bars, clubs, and restaurants;
Visiting loved ones virtually instead of in person; and
Canceling or postponing conferences and large meetings.

These measures are in place to help "flatten the curve," which means slowing the rate at which the virus is spread. The precautions taken are an attempt to enforce physical distance between people, which is a proven way to slow pandemics. In a way, we have put the economy on pause and placed all of our efforts into containing the virus, which means business owners need to get innovative and find ways to do business in the era of social distancing.
Impact on Small Businesses
It's true, the COVID-19 crisis changed everything. But we don't have to let it define the way we move forward. Social distancing has become an expected way of life. Many people joke about it online and poke fun at the impact it has on individuals and businesses, but the truth is, without human interaction, we're in trouble.
Many businesses, especially small service businesses rely on human interaction — the adversary to social distancing. This had made it hard for smaller businesses to carry on and remain open. They bring in thinner margins and have smaller cash reserves, which makes crisis times like this especially dire.
As you may know, the government has canceled the majority of events scheduled for the coming weeks and months, imposed sanctions, closed bars and clubs in most cities (or throughout the entire state), banned sit-in meals and sent out "stay at home" orders, which limits access to the outside world solely to necessities. There is a major pullback from public life happening on a global scale.
Businesses across all industries have come up with creative ways to safely conduct business. You have to adjust your services to fit the current situation. Many restaurants are offering delivery or pick up options, artists are broadcasting live concerts via the internet, companies are changing practices and going remote, many in the hospitality industry are limiting their capacity to 50 percent, and so on. We all need to make adjustments to stay safe, orient your marketing efforts towards COVID-19 solutions, and make money.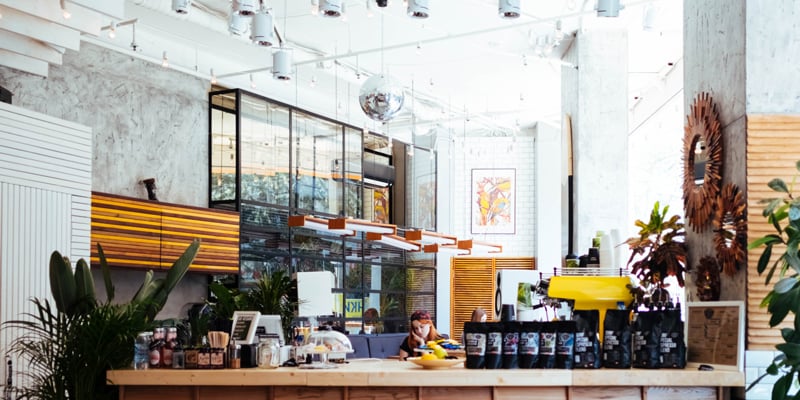 Digital Connection
In a time where human interaction is strongly discouraged and the virus forces us to remain isolated indoors, the only safe and responsible place to turn is the internet. As a business owner, you should take advantage of the plethora of digital tools to create online connections, continue to promote your business and communicate with your employees.
The COVID-19 may have stopped us from physically interacting, but it holds no weight if you bring your business into the digital world. It's 2020, we have all the necessary tools (and then some) to stay connected virtually. In a sense, we have been preparing for this the majority of our lives without even knowing it. Technology has become ubiquitous in our everyday lives — before it was an amenity, but now it's a necessity.
It's your responsibility to host all kinds of digital events on Zoom, Slack, Skype, FaceTime, Facebook, Instagram, and so on to stay connected to your employees and customers. These virtual hubs sustain us and appease our need for human connection. In many ways, technology can act as a substitute for physical connection and is capable of bringing us together — if we use it the right way.
Social distancing only applies to our physicality — we are encouraged to remain connected via digital spaces. We are fully equipped and capable of connecting with one another and can continue to collaborate, share information and resources, and brainstorm solutions to pressing issues. But for this to work, everyone needs to be able to access the internet. Luckily, most people already do.
Start Planning
Even if your business is operating online, it's important to point out that these are not normal times and you can't treat them like they are. We are in the midst of a pandemic outbreak and businesses need to react appropriately.
Small, local businesses are predicted to feel the brunt of the COVID-19 crisis on their bottom lines. And that's because many of them rely heavily on customer traffic. As such, businesses need to prepare for a drastically reduced headcount, move online, establish a plan, and get their finances in order. They need to prepare for the sharp cut in traffic and decreased sales. Businesses need to be ready for this shift and adjust accordingly — whatever that may mean.
Reduced income requires reduced spending, which poses a challenge for many businesses. How can this be done effectively while causing minimal damage to your company and your workers? This is a question that many business owners struggle with.
With less money coming in, some companies can't afford to pay their employees or keep their doors open. The challenges these businesses face and the steps they are forced to take in response, such as cutting hours, firing, laying off employees, shutting down or pulling back on investment, will quickly permeate the broader economy — an effect we will all feel.
Instead of shutting down and feeling isolated, turn to the digital world and try to come up with alternative solutions. You have the ability to collaborate and solve business problems together, take advantage of the growing number of resources, and evolve your business to be compatible with social distancing to minimize the damages.
Of course, social distancing is not ideal for your business, but it's only temporary and it's a necessary step in eradicating the virus.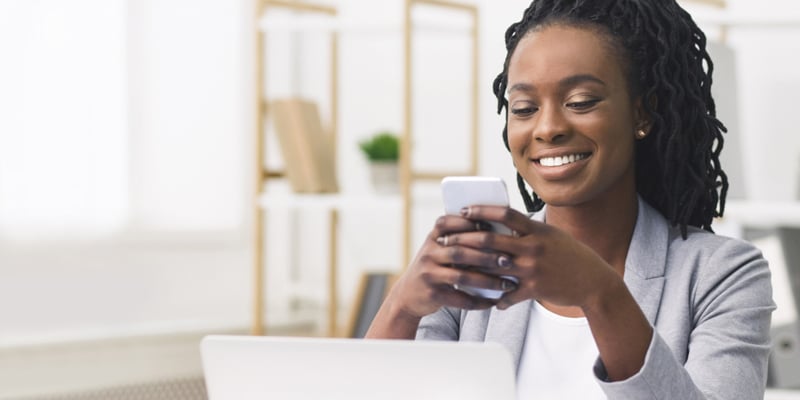 Looking to the Future
Many business owners will face difficult decisions in the near future. With money tight, and business continuously declining, tough choices will have to be made to keep your business afloat.
There is no foolproof solution, but in order to combat this setback, businesses must be adaptable, flexible and try to focus on any aspect of their business that can keep them up and running. That means putting your energy into remote work, staying connected digitally, and improving or modifying your services or products you can still offer.
Running your business in the era of social distancing may not be easy and it probably won't resemble normalcy, but you will get through it. When the economy is rocky, business is uncertain and social distancing is in full-force, all we can count on is compassion, ingenuity, and technology as we continue to charge forward, unsure of what lies ahead.