This year, many service-focused businesses have been forced to find new ways to serve their customers in a safe environment. Small retail shops have had to move entirely online to meet their revenue goals. In addition to this stress, owners also have to manage their team and personal lives, which can leave little time to focus on their mental health.
With seasonal depression and anxiety on the rise, and 2020 being one of the most difficult years collectively—especially for small business owners—this winter season is coming with a double-whammy.
For this reason, we collected some easy-to-implement expert tips, from both licensed professionals and other small business owners, on how to combat these pandemic winter blues. When your livelihood, your team, and your family depends on your business, it's easy to avoid putting yourself first. However, prioritizing your mental health can actually improve your business—find out how below.
If you need a little help building good mental health habits for yourself or your team, we've also included some printable resources to help get you through the winter blues and start 2021 on a strong, positive note.
What is Seasonal Affective Disorder?
Seasonal affective disorder (SAD), also referred to as the winter blues or seasonal depression, affects approximately 10 million Americans. Seasonal affective disorder refers to changes in mood, particularly feelings of depression, that start and end during specific times of the year. SAD can affect people at any time of the year, but fall and winter often bring on more stressors that can trigger it—such as shorter daylight hours and colder temperatures limiting time spent outdoors.
According to Psychology Today, some of the symptoms of the winter blues include:
A drop in energy level
Fatigue
Difficulty concentrating
Irritability
Feelings of hopelessness and sadness
Hypersomnia or a tendency to oversleep
A change in appetite, especially a craving for sweet or starchy foods
Decreased physical activity
Many of the symptoms of SAD can have a huge impact on your productivity, motivation, and overall health.
If you think you have or need help managing depression, be sure to reach out to your healthcare provider. The National Suicide Prevention Lifeline (1-800-273-8255) is also a resource available to you 24/7.
How Prioritizing Mental Health Can Improve Business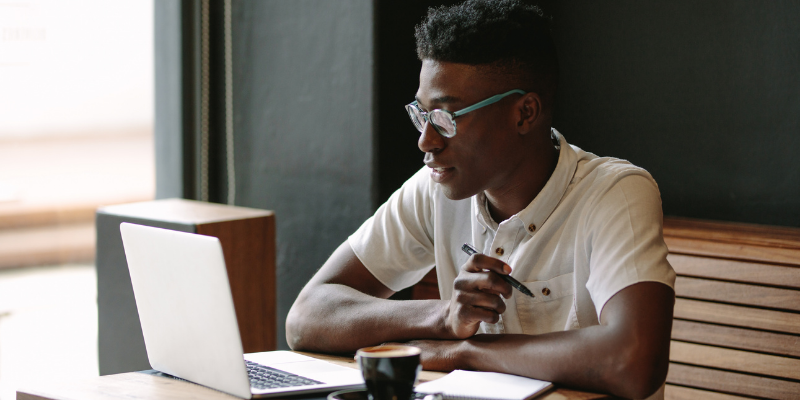 Whether you suffer from SAD or not, building good mental health habits for yourself and encouraging your team to do the same can have undeniable benefits—personal, professional, and for your business—including:
Improve job performance and productivity
Increase employee engagement and happiness
Boost communication and creativity
Improve focus and daily functioning
In fact, according to the CDC, depression reduces cognitive performance 35% of the time and physical capabilities about 20%. But with the tips below, you'll be able to establish a healthier work environment for you and your employees.
How To Get Through the Winter Blues
The winter blues have been affecting people way before the pandemic—but 2020 has definitely added an unprecedented amount of pressure to small business owners and their families. Below, are a few tips on how to better navigate this fall and winter season according to other business owners.
1. Don't Do It Alone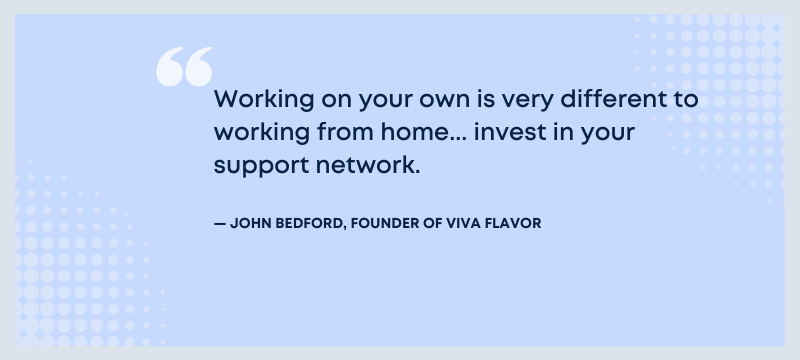 Source: Viva Flavor
Even if you run your business solo, it's okay to ask for help—especially during the holidays. Evaluate your budget and workload to see whether hiring seasonal full-time or part-time help is best for you. If you don't have the means to hire additional labor but need the help, consider looking on sites like Upwork and Fivver to search for hourly work.
Although not ideal, many people are willing to volunteer to help starting or struggling businesses. Be sure to check your city and state policies on hiring interns or exchanging labor for product or college credit.
2. Take Frequent Breaks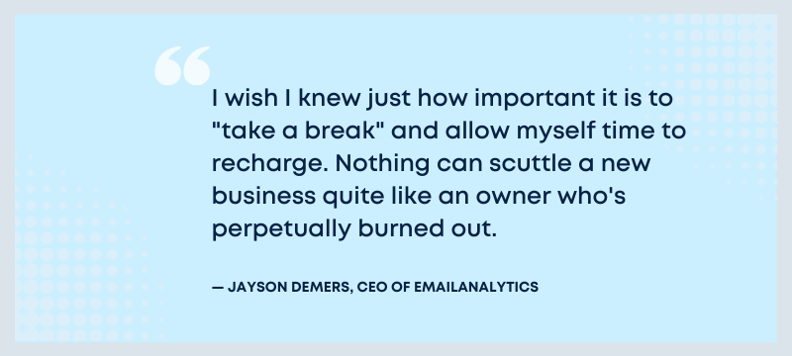 Source: EmailAnalytics
Schedule breaks and "me time" as often as needed. A burnt-out business owner, freelancer, or employee will definitely not put their best work out there. With this season being particularly taxing on everyone, encourage yourself and your employees to take mental health breaks throughout the day or week.
This can be as simple as taking a short walk outside, doing some fun reading, playing with your pet, or having a team lunch where no business is discussed.
3. Give Back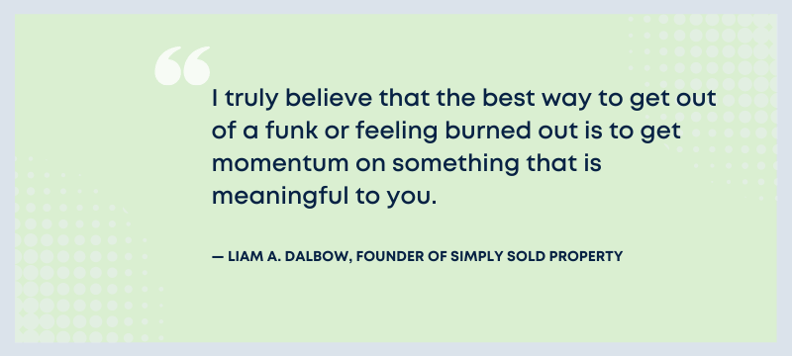 Source: Simply Sold Property
Practicing gratitude is known to have great mental health benefits. One way of feeling thankful for what we have and have accomplished is by giving back. Look for random acts of kindness you and your business can participate in, search for issues your community and customers are facing, or choose a cause you're passionate about.
Giving back in a way that makes you feel good can help inspire ideas for your business, take your mind off your personal stressors, and even help you network with other community leaders.
3. Focus On Your Physical Health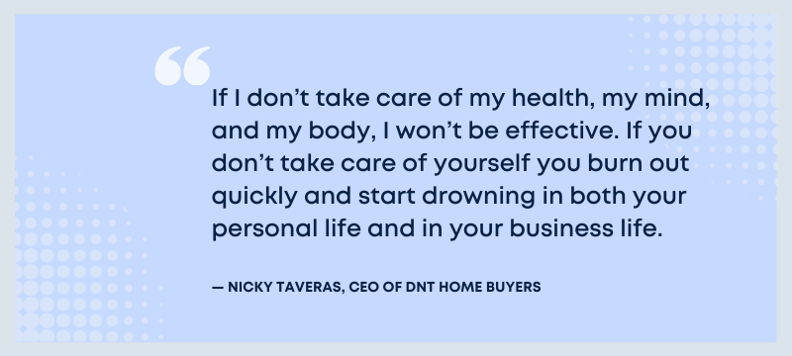 Source: DNT Home Buyers
Setting time aside to make sure you're eating healthy and exercising appropriately can do wonders for your mental health. As a business owner, you might find it incredibly difficult to make time to cook healthy meals, drink enough water, and exercise regularly so start with small attainable goals. This can keep you from getting overwhelmed or cause any feelings of failure if you don't accomplish more ambitious goals.
Solid small goals you can start with include eating three healthy, home-cooked meals a week, occasionally switching out your coffee for tea, and taking a 15-minute stretch break throughout your day.
5. Be Patient With Yourself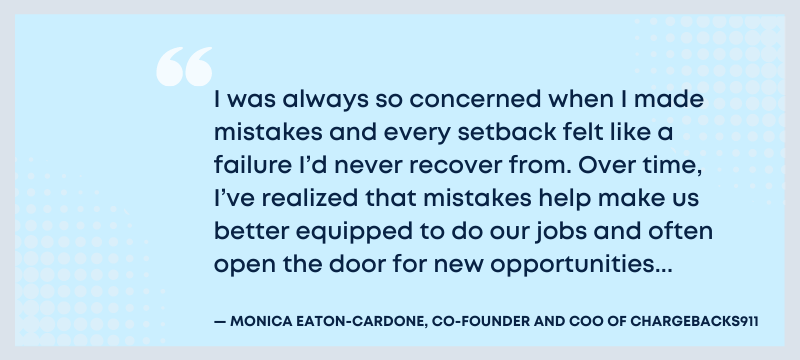 Source: Chargebacks911
When dealing with anxiety and depression, being kind and patient with yourself is much easier said than done—especially when you have the pressure of running a business. However, making a plan on how to deal with setbacks, mistakes, and unwelcome surprises ahead of time can improve your response to them.
You don't have to know just yet what those obstacles will be, but understanding that they are an inevitable part of starting or owning a business can help relieve some of the stress. This year, it's imperative to remind yourself that many of the circumstances and difficult situations you may go through are entirely out of your control. To create a plan, think about habits or actions that typically make you feel good. Whether it's seeing a friend, going on a road trip, or going on a hike, commit to doing that when you encounter an anxiety-inducing setback.
6. Remind Yourself of Your Power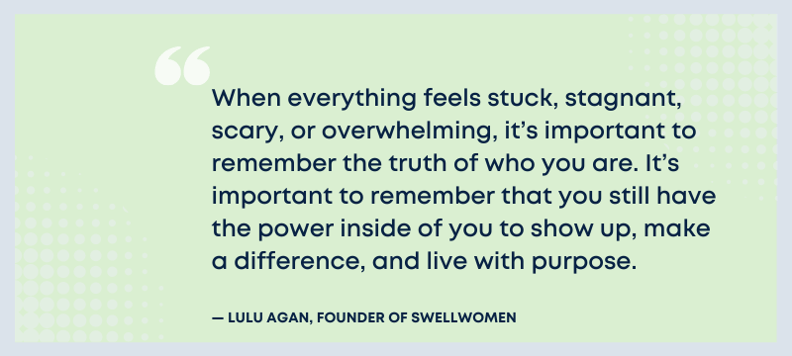 Source: SwellWomen
You started your business because you feel passionate about the work that you do. So when you're feeling overwhelmed, remind yourself that you're living with purpose. Stepping away from a regular nine to five to pursue your dreams is not an easy feat, so be proud of what you've accomplished so far.
To help, keep a journal of every accomplishment, especially the small ones. A reminder of smaller daily victories can help shift your focus from anxious thoughts and remind you why you started your business in the first place.
7. Spend Time With Friends and Family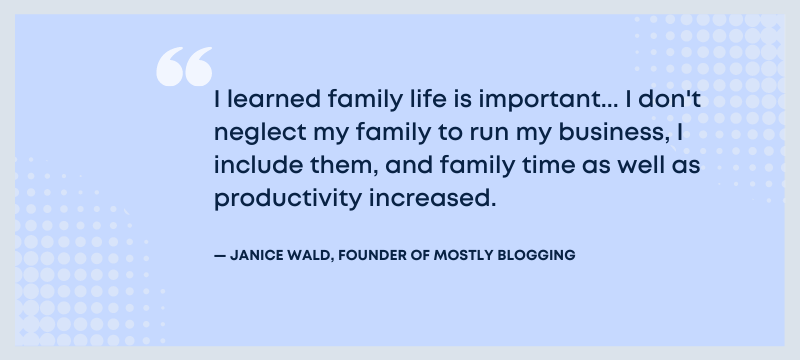 Source: Mostly Blogging
Working with family can have its drawbacks, but it's okay to enlist their help during the busiest time of the year. It can offer you some time to bond and involve them with something you're passionate about.
Even if they can't help you with your business, having friends and family as a support system during the winter months can help you see things from a different perspective.
Additional Health Expert Tips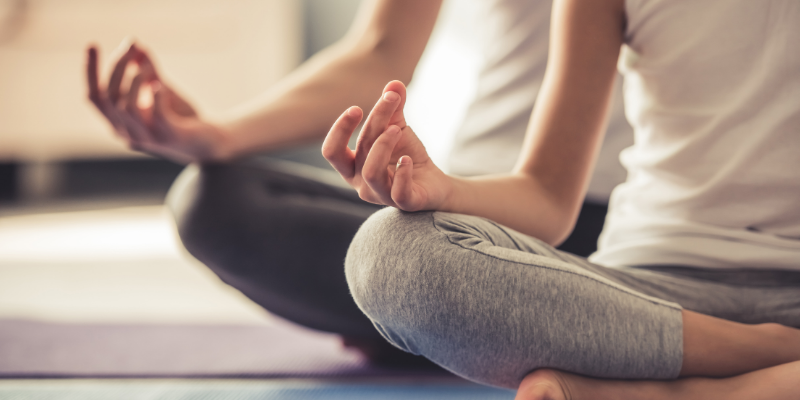 Although the tips above from other small business owners are great ways to deal with stress and SAD, below is some expert advice from health professionals.
Quiet Your Mind
Meditation has proven benefits for everyone, including some of the most successful entrepreneurs. Elizabeth and Sukey Novogratz, authors of "Just Sit: A Meditation Guidebook for People Who Know They Should But Don't," explain that, "long-term meditators are not only more courageous but also have much slower reaction time to emotional situations because they have time to respond to the situation and not react."
Kori D. Miller, MA, a psychologist who practices meditation therapy says there's no right or wrong way to meditate. You can start by setting 15 minutes of your day to practice your breathing, close your eyes, and clear your mind.
Talk About Mental Health
Whether it's with your friends and family or team, talking about mental health is becoming more and more normalized.
If your goal is to make your team feel comfortable about coming to you when they're feeling anxious or down, Richa Bhatia, a board-certified child, adolescent, and adult psychiatrist, suggests using the following language:
How are you coping?
What's your current state of mind?
How have you been spending your days?
I'm here if you ever need anything, or want to talk.
Be Flexible and Open To Change
Psychiatrist John Case, MD, says the pandemic has led many to feel increased levels of anxiety and even panic. In addition to identifying things you're in control of and those you're not, he recommends you, "Make plans for the future, but don't worry about the future."
In a time of uncertainty, being flexible and accepting the changes that are out of your control can help you reduce and overcome feelings of frustration.
Mental Health Printables
Download the printables below and keep them handy to help you implement healthier mental health habits. Whether you're a business owner with a team, a freelancer, or want to encourage your team to prioritize their health, these printables are an easy way to start.

From working with over 6,000 small businesses across the country, we know it's easy to just go, go, go. However, putting your worries aside and focusing on your physical and mental health will help you better cope and manage your business.