If you've ever seen Bob Ross paint a nature scene, you know exactly how soothing his television show can be. The program, "The Joy of Painting," aired on PBS during the late 1980s and early 1990s. Today, fans still love to stream Ross's painting tips, laid-back encouragement and life advice.
Observant viewers might also notice Ross's tools. A wide range of brushes added vibrant colors to sweeping mountain peaks and tiny trees. A clean, oval palette held a rainbow of paints. An easel kept each canvas at a comfortable height.
Just like artists, businesses need tools to work efficiently. You wouldn't run an office without a printer or WiFi router. The same logic should apply to software, too.
If you're managing hundreds or thousands of customer relationships, it's time to give CRM tools a try. Let's take a closer look at three of the top benefits.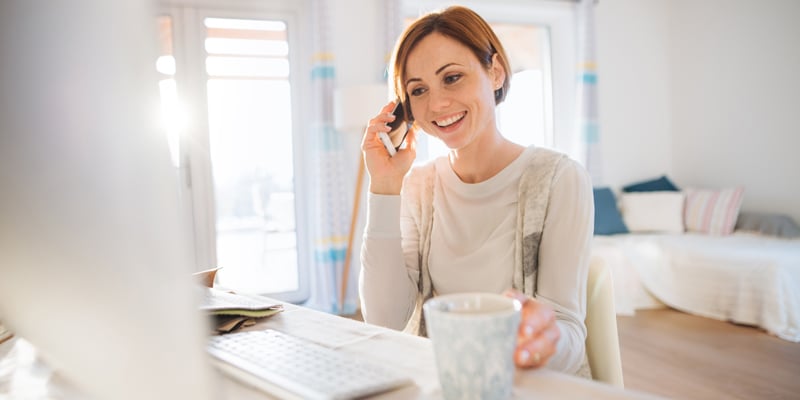 CRM Tools Ensure Customers Get Prompt Replies
Sales boil down to one simple element: Conversations.
These conversations can sprawl across weeks, months or even years. When the sales process goes well, it feels like one continuous conversation that builds and grows.
Sure, delays happen along the way. Customers might need to crowdsource feedback from their teams. Salespeople often need time to develop personalized decks or pitches. But at the end of the day, there's cohesion and consistency tying it all together.
Too often, sales end up devolving into dozens of smaller, disconnected conversations. Sometimes, customers end up repeating themselves to a rotating cast of sales representatives.
Even if one sales representative takes the lead, logistics can derail the conversational flow. Calls might go to voicemail during a random sick day. Emails might bounce back with a vacation reminder. At worst, these delays can turn into losses.
This is when CRM tools can change the game. Instead of experiencing frustrating delays, customers receive prompt, thoughtful messages. Teammates can fill in for one another, with no prep required. Best of all, CRM tools can even sync with software your team already uses, such as Gmail or Outlook.
It might sound like magic. But CRM tools are actually powered by time- and sanity-saving technology. These tools compile all customer information into one central hub. With a quick search, employees can access complete customer histories, past messages and more.
Best of all, customers never have to know what's going on behind the scenes. They get to enjoy a seamless conversation—one that no logistics snafu can throw off course.
CRM Tools Support Smarter Communication Strategies
Everyone has unique communication preferences. Still, some patterns hold true across your audience. When you know your audience, you can develop overarching communication strategies that work.
CRM tools can provide a much-needed roadmap for better communication strategies. There are two CRM features that are especially helpful in this regard:
Automated analytics reports
Audience segmentation
Let's take a closer look.
Analytics reports transform a mass of unorganized customer data into striking insights. Instead of guessing or using manual calculations, you can watch patterns develop as they occur.
Popular analytics reports include:
Average response time
Task backlogs
Win rates
Bounce rates
Open rates
When you're armed with information, you can set realistic goals and work toward them. With time, you'll be able to land on the approach your audience is most likely to respond to.
Audience segmentation is another key CRM functionality. Your audience contains a range of subgroups that each come with unique needs. By using specific criteria to group contacts, you can send targeted messages that drive better results.
Common audience segments include:
Location
Buyer's journey stage
Purchase history
Demographic qualities
These sophisticated, data-driven features power smarter strategies. Best of all, CRM tools allow businesses to work smarter—not harder.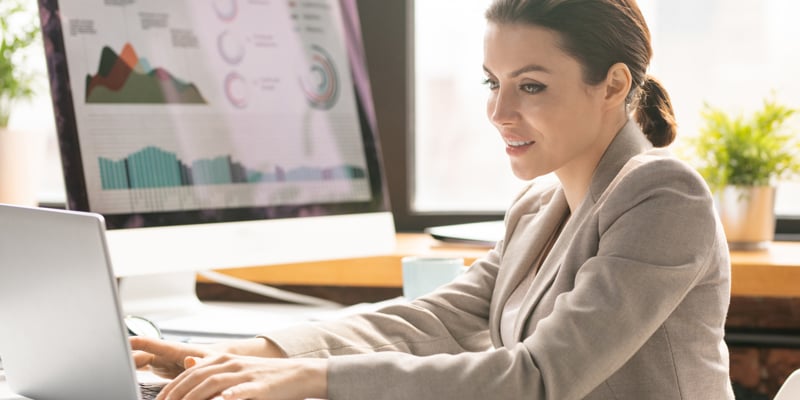 CRM Tools Fuel Cross-Team Collaboration
Does your company have departments that stick to their own silos? If so, you might be missing out on valuable opportunities for innovation.
Silos allow waste and inefficiency to flourish. For example, one team might waste months developing an idea other teams have already rejected.
Instead, companies that rely on cross-team collaboration tend to be more efficient, more agile and more creative. Employees who are unfamiliar with a department's nuances might ask new questions. Or, employees might suggest fresh approaches based on their domain expertise.
CRM tools build a strong foundation for cross-team collaboration. These cloud-based systems allow any employee to access up-to-date customer information.
A few ideas for channeling CRM tools into collaboration include:
Marketing teams can browse interactions for powerful customer stories
Product teams can view customer support tickets to guide future improvements
Finance teams can identify costly operations that need streamlining
When teams draw strength from one another, your entire business can grow.
Want to learn more about how CRM tools can take your business to the next level? Download GoSite's free eGuide for more information!