Ensuring the success of a local business is a lot different today than it was several decades ago. Back then, all an entrepreneur had to do was come up with a business idea, draw up a business plan, and get it funded.
Then they secured a contract with a local builder, and the construction began. Locals would see the work going on, along with a "coming soon" sign.
Once the doors opened — everyone flocked to check out the new store.
Not anymore.
It takes more than a store sign and ads in the local paper to attract the modern consumer. Nearly all (93%) of consumers begin their search for products and services on the web.
And once they find your website, they're expecting to have a good experience from the first visit to the first purchase.
But how do you ensure this?
A CRM (customer relationship management) is a tool you can use to deliver stellar customer relations throughout the buyer's journey. Plus, it can help grow your sales.
Let's take a closer look.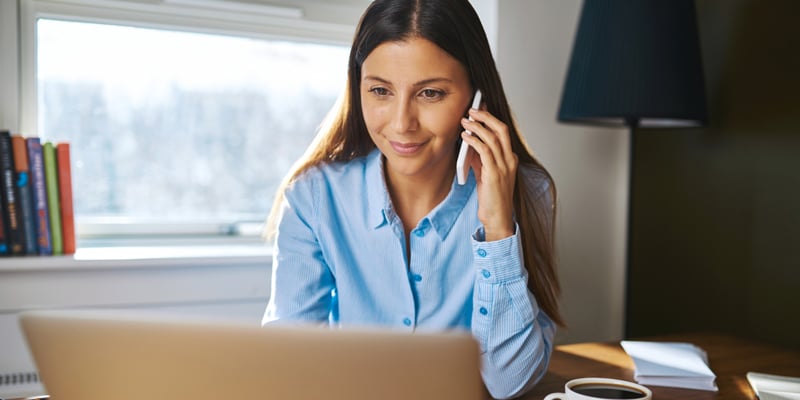 Customer Relations with the Digital Consumer
When a consumer conducts a search online, they're looking for all the information they can absorb to make a purchasing decision. Not only are they looking at your website and product pages -- but they're also reading online reviews and reaching out to brands for more information.
No, they're not picking up the phone and calling your business. So you can forget about stamping your phone number on the site and calling it a day.
The 2020 consumer is demanding instant access to your customer service team in the form of online chat. They're also looking for personalized communications, whether's via phone, emails or text promotions.
Companies that focus on customer experience and improve customer relations see revenue hikes between 4% and 8% (compared to others in their industry).
This isn't a surprise since 86% of consumers are willing to pay more for great customer experiences.
So how do you pull this off?
Learn Everything You Can About Your Customers
It's impossible to deliver a personalized user experience to customers if you have no idea who they are or what they want. This will require research on your part, which you can do internally and externally.
If you've been in business for several years, then you can gather information from your salespeople and customer service reps. Those on the front lines can divulge valuable details about the questions your audience has and the roadblocks that keep them from purchasing.
Being equipped with this intel empowers you to find ways to help your customers.
For example, to help address concerns, you can develop an FAQ section on your website and guides they can download from your blog. This way, when you or your teams interact with prospects and customers, you'll have resources to share with them right away.
Next, let's review how you can use a CRM to build better customer relations.
Send Your Customers Personalized Messages
Your customers are demanding personalized messaging from your company. You can deliver on this promise by sending out personalized emails to their inbox.
For example, you can track their purchases and recommend other products they may be interested in. Or if it's something that requires replenishing every so often, then send them a coupon to buy more of the same item.
A CRM makes it easier to gather information about your customers and communicate with them through a single dashboard.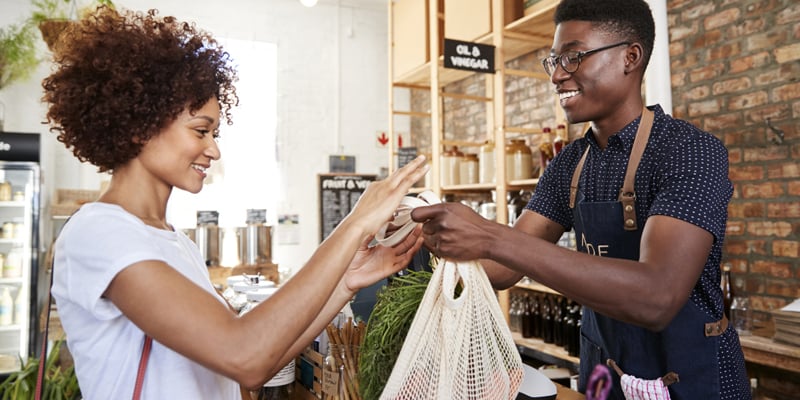 Maintain Communication with Your Customers
As you collect more contacts in your CRM, you'll be able to maintain customer relations with no problem. Why is it important to consistently communicate with your customer base?
Because as the old adage goes:
Out of sight, out of mind.
Staying in touch with customers empowers your brand to remain in the minds of your customers.
By regularly reaching out with helpful emails and promotions, you can ensure you're always top of mind when it comes time to make a purchase.
Besides, building strong relationships with your customers is the best way to turn them into loyal fans.
Offer Better Customer Support
When choosing a CRM, be sure the platform allows you to host real-time conversations with customers online and via text message.
This will allow you to offer customer support in the forms that are most convenient for your customers.
Allowing them to connect with your brand in multiple ways (online chat, text, social media) is an excellent way to enhance the customer experience.
Boost Customer Satisfaction (and Your Ratings)
When your customers are happy, they're going to share the good news with others they know. Growing your online reviews is how you'll continue to grow your business.
Today's consumers trust peer reviews and will use them to determine whether or not to buy from your brand. So the more positive reviews you have, the better.
This will also help increase your ranking in the Google My Business directory. If you don't already have a listing there, then we strongly advise creating one!
Small business owners today have access to many of the same tools enterprises coveted for decades. Why not take advantage of these systems to improve your sales and growth?