When starting a business, an entrepreneur is required to play every part—the marketer, accountant, manager, salesperson, and...the fundraiser.

Acquiring money is one of the most important, yet difficult parts about starting a business. It requires patience, strategy, and oftentimes some old-fashioned trial and error.

Needless to say, securing funds for your business is seldom an easy feat. To help you out, we've explained six fundraising strategies you can use to grow your small business.
1. Small Business Loans
Small business loans are one of the best and most common forms of funding. The easiest and safest way to receive one is to apply through an institution, such as the Small Business Association (SBA).
The SBA partners with different lenders and acts as the liaison between the lender and the recipient to help reduce risk and ease the process of receiving money.
The amount of money you can get for your business varies from $500 to $5 million through the SBA, so you'll likely find a lender to match your needs.
According to the SBA, to qualify and get started receiving a loan, your business must:
Be for-profit
Reside in the United States
Have at least some invested equity
Have exhausted other financial options
If you check all of these boxes, you can start looking for lenders and jumpstart your new business.
Although there are plenty of loans available outside of administrative entities—such as the SBA—going through a known and trusted association has unique benefits, including safety and ease-of-use.
2. Small Business Grants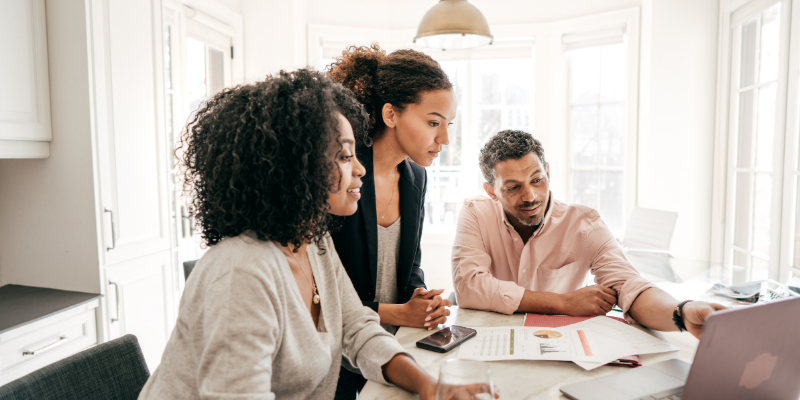 Grants are another fundraising strategy for your business. Unlike loans, grants are sums of money that you don't have to pay back.
Sounds nice, right?
To get started, you'll first need to do some research to discover which grants you and your business may qualify for. There are many available to fit varying business profiles and even alternative funding programs to consider if you're struggling to find a grant for your business or industry.
Once you've found a grant you qualify for, begin your application process by:
Doing further research and verifying that you're eligible for the grant. (Note: State and private grants are best suited for for-profit businesses.)
Investing in a qualified grant writer to draft your proposal. This will include information about your company and why you need funding. Read this document for more information on what is included in a grant proposal.
Submitting your proposal on time and only once.
That's it! You're on your way to securing a grant for your small business.
3. Investors
Another fundraising strategy for your small business is to seek investors. This is also one of the most successful forms of small business funding—for good reason.
There are typically two types of investing strategies when it comes to small businesses: Equity investments and debt investments.
Equity Investments: Lenders invest money in your business in exchange for partial ownership or a percentage of the profits.
Debt Investments: Lenders loan you money and expect to be reimbursed with interest over a given period of time.
There is no clear answer as to which is better or more desirable, especially for a startup. The type of loan you decide to go with will depend on your business, industry, capabilities, and investor(s).
Different investors for a new small business may include family and friends who are able and willing to invest in your brand. You may also consider private investors, such as angel investors and venture capital firms that have existing knowledge and experience with lending.
Another platform to tap into is your community. It's wise to get in touch with credit unions, businesses, and other entities in your field of interest when looking for willing and capable lenders.
4. Crowdfunding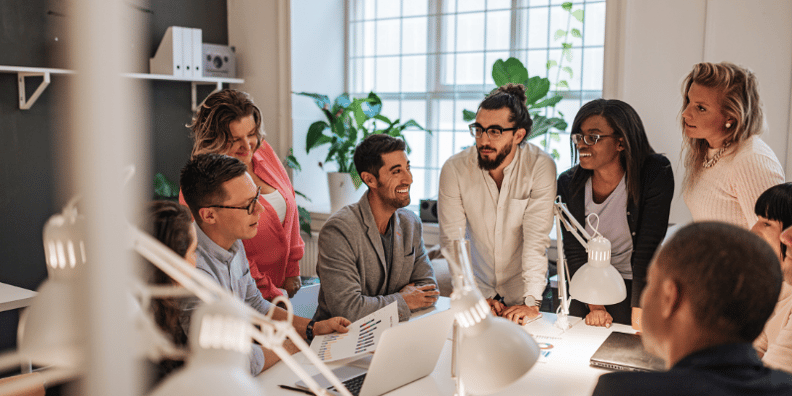 Crowdfunding has proven successful for hundreds of companies and is a fast way to earn some green for your small business.
There are several different forms of crowdfunding, including peer-to-peer lending and equity crowdfunding—similar to equity and debt investments, respectively.
However, the two most common crowdfunding methods are:
Reward-based: People donate to a business or project with the expectation of being rewarded with non-monetary value, such as goods or services.
Donation-based: People donate individually, in small or large increments, to reach a monetary goal. There is no return for their donation other than company prosperity.
A few benefits of crowdfunding are that it's a quick, efficient, and relatively easy way to raise capital. Platforms like Kickstarter and GoFundMe make it very simple to set up a profile and get your business name out there.
In this way, crowdfunding also helps with initial name recognition and marketing efforts by ramping up your exposure early on.
Be sure to read more information on the different types of crowdfunding and which method may be best for your small business.
5. Bootstrapping
Bootstrapping—a tried and true way to build your business from the ground up.
This type of funding comes from business owners themselves. In essence, you're pulling yourself up by your bootstraps and relying on nothing but personal finance and initial sales to propel your business forward.
There are definite pros and some serious cons when it comes to choosing bootstrapping as a financial method:
Pros:
The owner has complete control and decision-making power over the company.
There's 100% focus on the product/service, rather than on gaining investors.
There's no outside pressure to eventually sell your company.
Cons:
A business owner's personal assets are on the line (i.e. money, collateral, etc.).
There's a lower chance of success or survival.
Bootstrapping often doesn't allow a company to scale as quickly.
It's stressful to run a business without having the money to back projects.
Bootstrapping is a valid option for many entrepreneurs. Just remember to be conscious of the risks and rewards associated with funding your business solo.
The Importance of Funding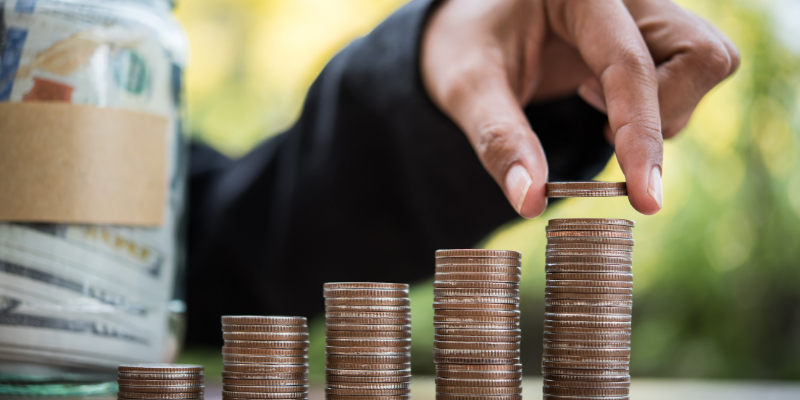 Money is a business fundamental. It's necessary to start, enhance, and grow any company.
It's equally as important to choose a functional and practical funding method for your small business as early as possible. Although, keep in mind that these opportunities and means may change as your business grows over time.
Having a good funding source to start will ensure you're able to capture the market quickly and that you have a solid foundation for your business right off the bat.
In addition to considering different fundraising strategies, you should also invest time in learning from various small business resources and the entrepreneurs who have gone before you.