Is your business investing in a local marketing strategy? If not, then you're missing out on bringing in new customers.
What company couldn't use more customers?
Word on the street is that "Near-me" searches are rising fast. In case you didn't know:
Near-me searches help locals to do two things -- find what they need and which nearby businesses offer the product or service.
Now that 46% of searches on Google are local, it's about time to create a way to get your business seen.
We're going to dive into some of the strategies you can implement to grow your local presence.
Add Geo-Tags to Your Local Marketing Strategy
Social media is a big deal, especially when you have 76% of American consumers buying products they've seen in posts.
The best way to capitalize on this trend is to add geo-tags to your posts. You can also optimize your posts with hashtags containing local keywords, like "#tampabayhairstyles."
This will help your local marketing strategy in two ways:
It'll help your audience learn your location, and it'll allow search engines to rank your content.
Anytime a local searcher is looking for hairstyle ideas or a hairstylist in Tamba Bay, your post will likely show up.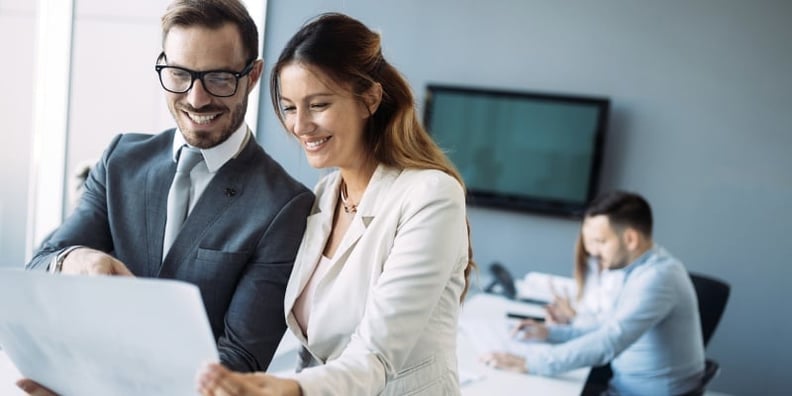 Add GMB to Your Local Marketing Strategy
This is perhaps the most effective (and quickest) local marketing strategy for getting your business found by nearby searchers. This is because business listings show up at the top of search results when users conduct a related search.
This beats the #1 spot on SERPs, which can take companies many months (if not years) to reach. But that's not the case with Google My Business (GMB).
Once you claim or create your business listing, you can get ranked fast. As long as there's not a lot of competition in your area and you optimize your citation, you'll get a high ranking.
Just be sure to fill out your profile entirely.
Ask Your Customers to Leave Reviews On Your Business Directories
GMB is only one business directory you should focus on. There are dozens of others you should add to your arsenal as well. For instance, Yahoo Local, Bing Places, and Yelp (to name a few).
But don't stop there with your local marketing strategy. Be sure to ask your customers to leave reviews and ratings to help boost your ranking. The higher your rating, the higher your listing will be.
Plus, reviews play an integral role in driving local traffic to your business. That's because 88% of consumers trust online reviews, and another 92% will make a local buying decision based on online reviews.
So how do you get customers to leave a testimonial? Well, you can start by sending out customer satisfaction surveys via email. Another option is to include the review link on your receipt or business card.
If you're using an online review tool like GoSite's, you'll be able to automate the process of requesting reviews, as well as give customers an opportunity to provide private feedback instead of a negative review.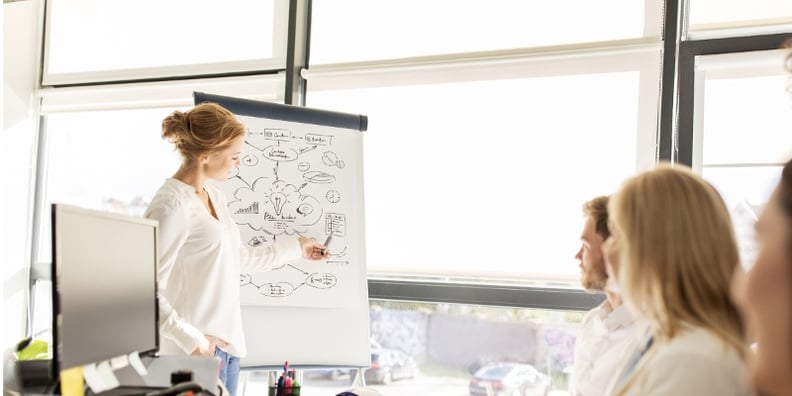 Don't Have Emails? Grow Your List with Downloadable Resources
Having an email list is an excellent way to enhance your local marketing strategy. It allows for more personal interactions with your customers. Plus, you can use it to grow your relationships with them.
For instance, you can send out promotional emails (occasionally, of course). This will help bring more foot traffic to your storefront or office whenever you host sales.
One way to grow your email list is to offer free downloadable content your customers will find valuable. For instance, if you're a hairstylist, you can provide a tutorial of dying your hair like a pro.
Or, if you're a restaurant, you can share free recipes just in time for the summer, Thanksgiving, Halloween, and other festivities that involve eating delicious food.
Use a CRM to Manage All of Your Customers
As you begin collecting (hopefully lots) of emails, you will need a way to manage it all. A customer relationship management (CRM) system will help here.
This is a platform that stores your customer's names, emails, addresses, phone numbers, and any other information you collect. Plus, it'll track all of your interactions with customers, such as emails, text messages, calls, and online chats.
You can use this data to personalize emails based on what a customer's purchased before or questions they asked in the past. With this information, you can segment your campaigns, so they're spot-on with their needs.
And this brings us to the next local marketing strategy.
Send Personalized Emails to Your Customers (and Prospects)
You should initially segment your campaigns based on whether a contact is a lead or customer. But it's ideal to take it further by narrowing down segments by types of items/services purchased, interest shown in products/services, interactions with your business, and so on.
Say, for example, a prospect reaches out and inquires about a product. You can send an email several days later, asking if they're still interested. Or whether they'd be interested in an upgraded version or related product/service.
By adding personalized emails to your local marketing strategy, you can potentially boost in-store traffic and revenue.
Adopt a Winning Local Marketing Strategy Today
Competing in a local market is supposed to be easier than competing nationally. However, the internet gives the advantage to those who optimize for local search.
If you're not implementing any of these local marketing strategy ideas, then you risk missing out on attracting more customers.
To help jumpstart your local marketing strategy, you can use GoSite's placement tool. This will allow you to claim and edit listings on over 70 business directories.
Not sure if you can do it? Then download our 5-step guide on getting started with local search!