At the end of the day, we're all consumers. We all purchase products. We all make returns. And we all know that having excellent customer service can make or break a business.
But do we truly understand why?
If you've ever refused to shop somewhere or continue services with a company because of an unpleasant interaction, then you understand—in part—why investing in excellent customer service really matters.
Beyond making people happy and practicing good ethics, we've depicted seven benefits of investing in excellent customer service for your business.
1. Increases Customer Retention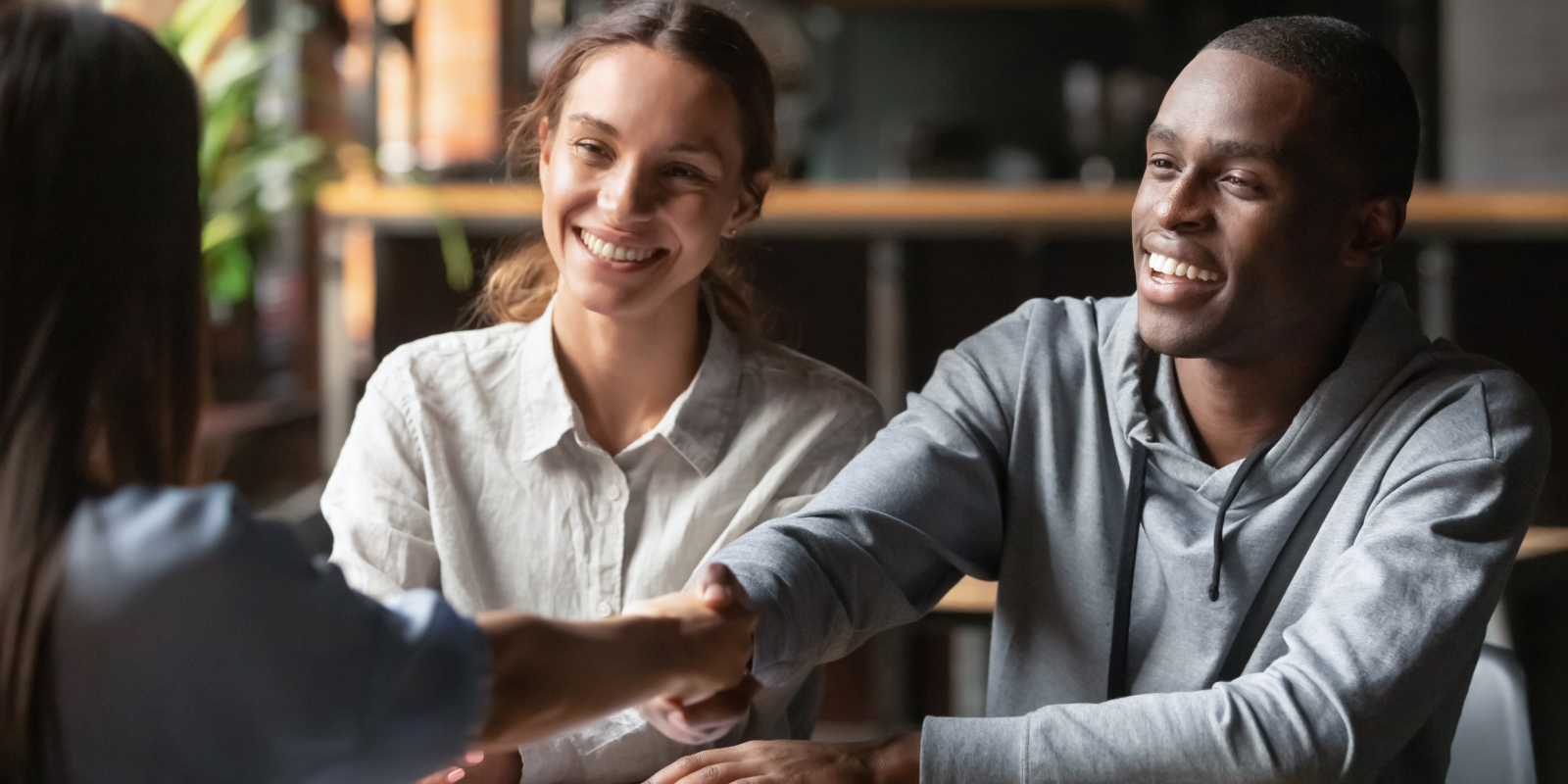 Did you know, it costs at least five times more money for a business to acquire a new customer than it does for them to retain an existing one? Not only does quality customer service benefit your clients, but it just may save your business some dough in the long run.
No doubt about it, the heart of a small business lies with loyalty, relationships, and referrals. For this reason alone, small business owners should prioritize excellent customer service.
In fact, 93% of U.S. consumers admit to being repeat customers for companies with high-quality customer service.
The more happy customers you keep, the more happy customers you'll continue to get. It's as simple as that!
2. Gets People Talking About You
What's the first thing you do when you're uncertain about shopping for something new?
The answer is most likely, "ask a friend," and you're not alone in that. We all rely on others to offer sound advice when it comes to purchasing new products and services. Understandably, 92% of people trust personal recommendations more than traditional forms of company advertising.
If people have an excellent customer service experience with you and your team, your business is more likely to be recommended by those happy clients.
3. Enhances Your Online Reviews
People trust people—even if they're strangers. Excellent customer service from a trusted small business makes people want to spread the love.
Now that 29.1% of general business is conducted online, having positive word of mouth (and keyboard) about your business is huge. In fact, nearly 89% of consumers read online reviews before purchasing a product or service.
Additionally, people are constantly talking online, and your most satisfied customers will do your marketing for you. Providing a quality customer service experience from start to finish will have your clients asking where they can leave you a great review.
4. Makes Employees Happy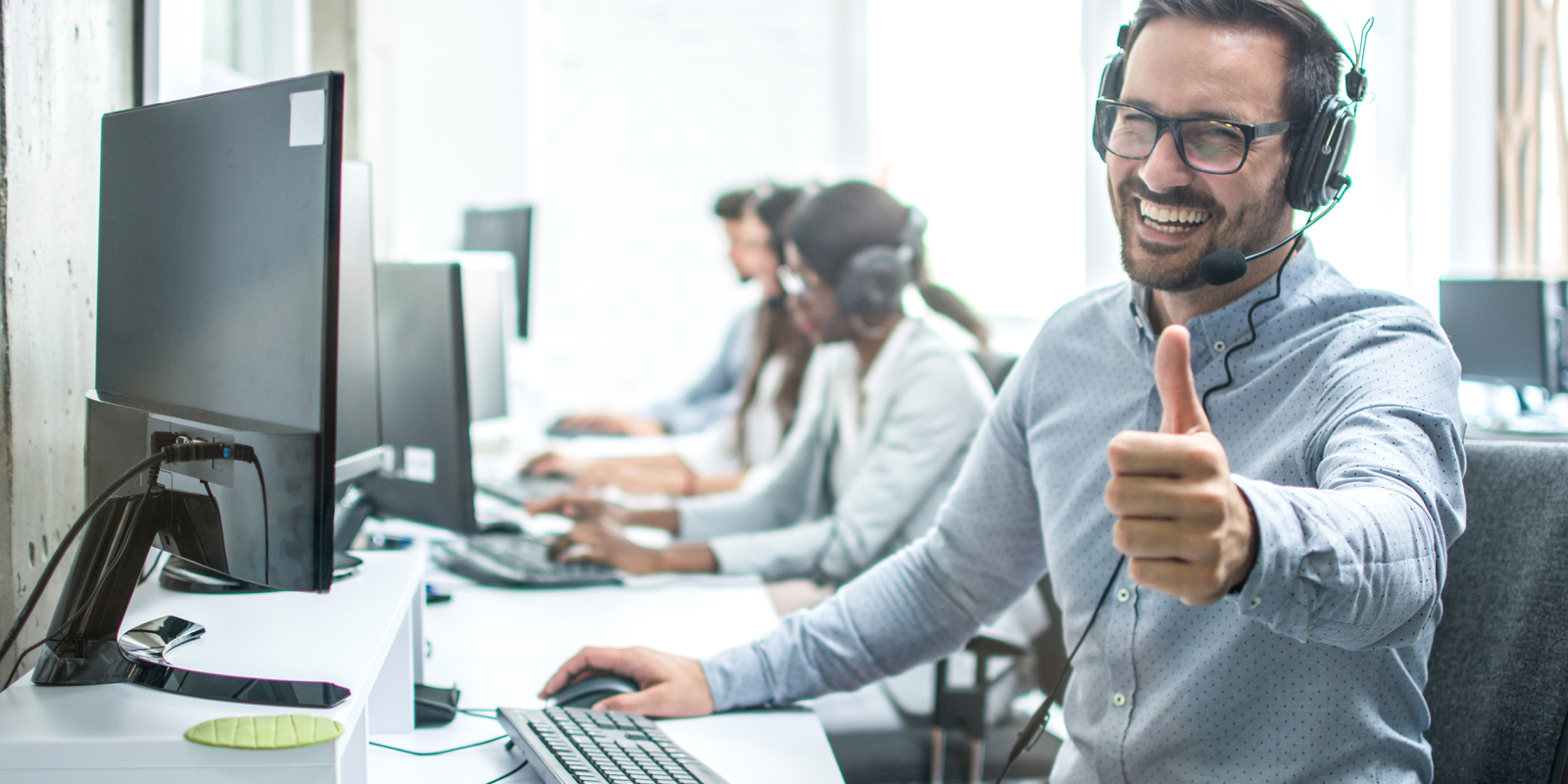 It's no question why happy employees make for happy customers. What often goes unrecognized is that happy customers also make for happy employees.
There's a symbiotic relationship between the two that's crucial for an excellent customer service experience.
It's frustrating and difficult to assist an escalated client. One way to prevent negative back-and-forth in the first place is to ensure your small business has clear policies and regulations in place. These should be succinctly defined on your website, customer contracts, or receipts.
The customer experience starts with the face of your company—your staff. Best practice for a small business is to make sure you're hiring and maintaining positive and knowledgeable employees who will offer your services with a smile.
In return, your satisfied customers will likely make things easier for your employees, and it's a win-win for everybody.
5. Defines Your Business
When shopping, people take on a supportive or unsupportive standpoint in which they see their money as an endorsement rather than just currency. This explains why 49% of people are participating in "intentional spending" during the pandemic, in which they're choosing to shop with local small businesses over large suppliers.
Naturally, people see products and services as reflections of those selling them.
With this in mind, you want to be a business people feel emotionally driven to support. Your customer service is a huge defining factor of your company, and people are more likely to endorse and advocate for you if they enjoyed their experience with you and your staff.
Conversely, if a customer's first interaction with your company is negative, they're far less likely to make a purchase.
A company's reputation relies on both the initial and ongoing customer service experience.
6. Promotes Customer Loyalty
According to a Microsoft survey, a whopping 96% of customers stated that customer service plays a key role in their brand choice and loyalty.
There's a difference between customer retention and loyalty. Customer retention involves providing the consumer with a high-quality experience—in addition to the expected goods or services—to maintain them as a customer.
Meanwhile, customer loyalty runs deeper. It's the devotion of a consumer to a particular brand or business. Customer loyalty comes with an isolated user experience, in which a company's products or services are seen as non-substitutable with another brand's. If a customer is "loyal," they'll only go to you.
Customer loyalty is crucial for:
Increasing profits.
Gaining referrals.
Driving effective communication.
Maintaining a good reputation.
Building brand awareness.
Small businesses!
7. Keeps You Competitive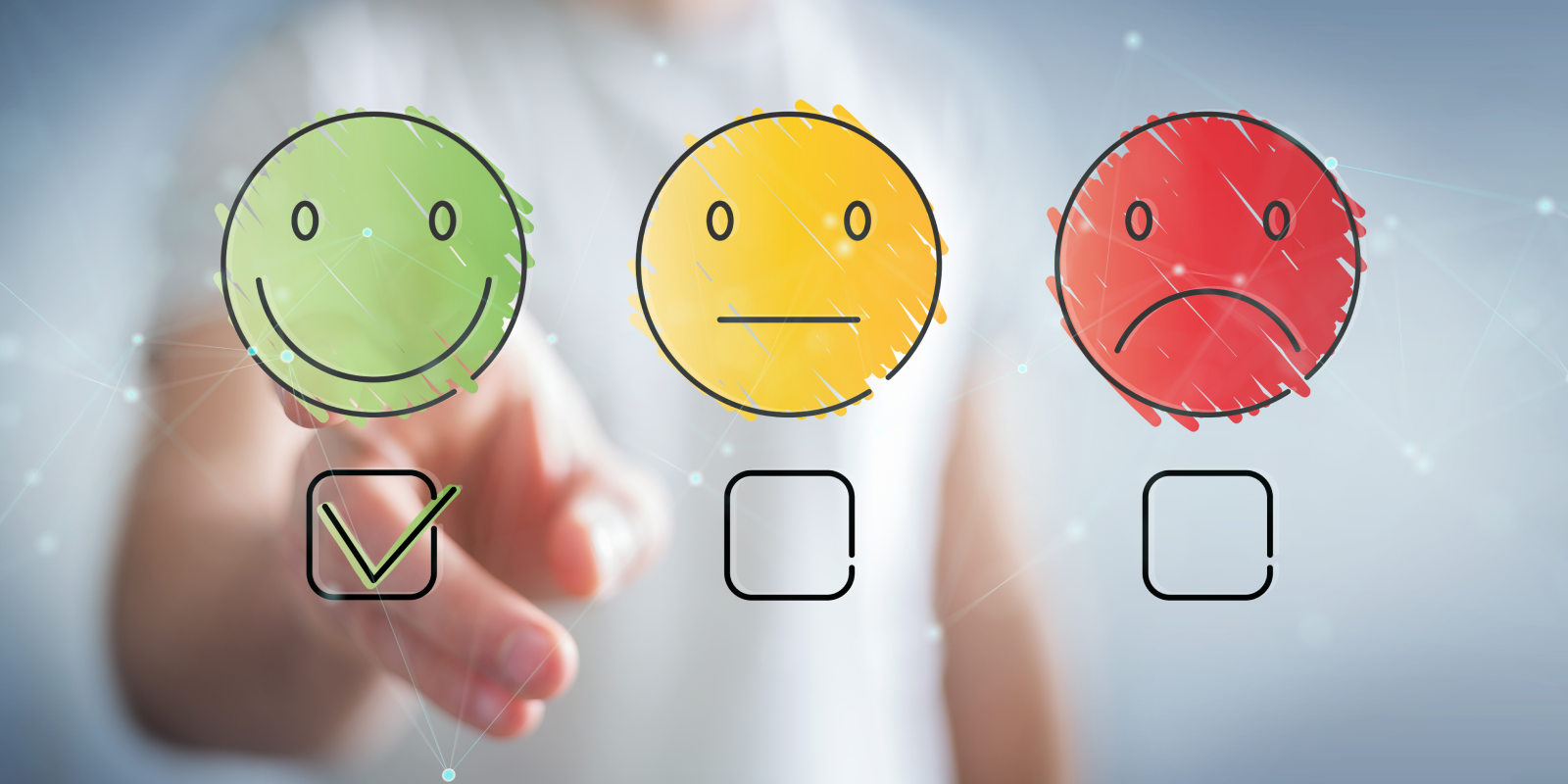 Having excellent customer service allows nearly any business to compete in a diverse and intense marketplace.
Your number one competitor may have a substandard product offering, but if their customer service outranks yours, you may be in trouble—or vice versa.
People always have a choice of alternatives. Understanding this will keep you competitive and striving to provide the number one services—and customer service—in your area.
Care About Customer Service
Ultimately, people want to feel like they've been heard, taken care of, and respected by the companies they shop from.
You're well on your way to maintaining a profitable and highly regarded business if your customers leave happy with your services and the way you made them feel.
Stay up to date with GoSite for more business scaling tips and resources.