The adoption rate of CRMs has grown substantially in a short period of time. And it just so happens that Customer Relationship Management tools are the fastest growing software market. By 2025, it's expected to reach a whopping $80 billion.
And now, it's starting to grow amongst small business owners.
What's all the fuss about?
To start, the average ROI for a CRM is $8.71 for every dollar spent. And most businesses see a return within the first 13 months.
But if this doesn't capture your attention, then maybe the following benefits of a CRM will.
Keep in Touch with Your Customers
One thing that sets apart local businesses from the nationals is they're more personal. Customers will stick with a store simply because the owner and workers are familiar and make them comfortable.
Then when you look at what works in marketing today, you'll see it's all about delivering a quality experience.
One of the benefits of a CRM is that it allows you to offer a personalized experience to customers. For instance, you can collect customer data and segment them based on their past purchases and interactions with your business.
Then you can use this information to engage with them via chat, text, email, or phone.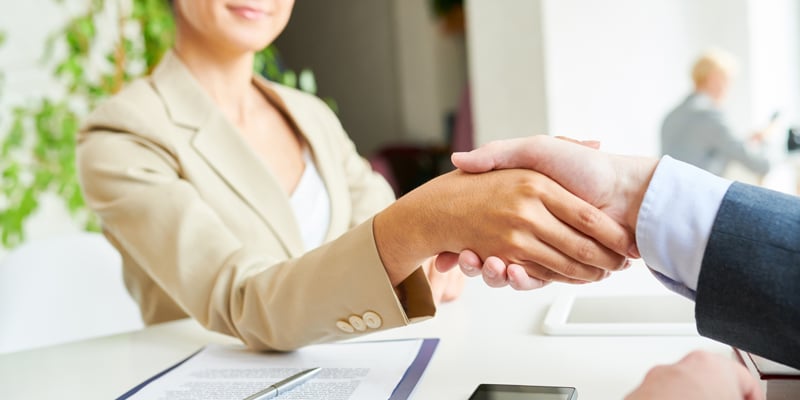 Nurture Your Leads into Customers
Here's another one of the benefits of a CRM that can improve customer experiences and grow your sales. Being able to nurture your leads is vital if you want to increase your revenue.
Let's say you own a pool cleaning business and would like to capture information about the folks that call and email you. You store their data in the CRM and make a note of the services and requests they made.
Then soon after the first contact, you can begin sending a series of relevant emails to bait them into becoming a customer.
Create Transparency for Sales and Customer Service Teams
Seeing a database of customers is helpful. But it doesn't help your sales and customer service people understand the needs of your clients.
For instance, if a client reaches out to customer service, complaining about an issue they're having -- this should be recorded in the CRM.
This way, when they're directed to the salespeople for more information on solutions, they can tailor their offer and conversation around it.
This can work in many other scenarios as well -- like creating personalized messages for customers. And this brings us to the next item on the list of benefits of a CRM.
Set Up Automated Communications with Leads and Customers
You don't want to bog down your marketing and sales teams with writing emails. Not only does this eat up their time and productivity -- it also takes away from your bottom line.
So instead, you can automate the process with pre-written messages.
One of the benefits of a CRM is that you can send emails from the platform. And you can schedule them to send out at specific times and days.
But you're not just limited to emails, you can also do the same with text messages. This is critical since most consumers today are smartphone users.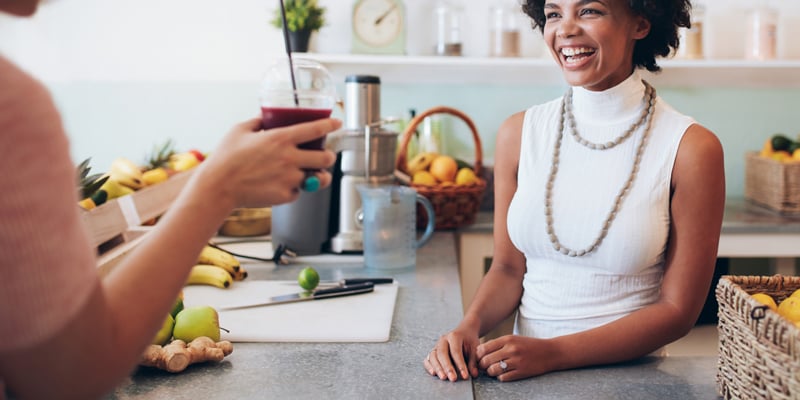 Create Segments for Your Leads and Customers
Why's it so important to segment your leads and customers? Because if you group them all together, you won't know who to send which promotions to.
Let's say, for example, you have a special deal for first-time customers. It wouldn't make sense to send them to your current clientele.
With the benefits of a CRM, you can easily create segments for your leads and customers. And even go more in-depth with multiple segments within each.
For instance, you can have three segments for leads based on the products or services they inquired about.
Increase Your Retention Rate
Getting customers is great. But keeping them is even better. That's because it's cheaper to keep them -- you spend less on marketing and less time is spent selling.
It's a whole lot easier to convert a customer who's been doing business with you for years. But how you go about turning customers into long-time fans requires a strategy.
And it just so happens that one of the benefits of a CRM includes boosting retention rates.
A CRM, makes it simple by allowing you to store and track all of your customer data in a single platform. You'll know who your customers are, the communications they've had with your business, and the segment they belong to.
This meaks it easier for your sales and marketing teams to develop custom offers just for them.
Could Your Business Use the Benefits of a CRM?
Sure it can!
And it's being proven daily with all the businesses quickly adopting and retaining CRM software. The only thing now is finding the tool that suits your business.
Although there are many CRMs on the market, not all of them cater to small businesses. If you want to witness the benefits of a CRM listed in this article, then we recommend trying out GoSite's Contact Hub.
This comes with all the features needed to attract, retain, and segment your customers. You can learn more by downloading our free guide on Growing Your Small Business with CRM.