What's the most important metric in your digital marketing strategy? Is it to get a ton of traffic, likes, shares, or comments?
If you think these are the answer, then you're still stuck on outdated methods for measuring the success of your digital campaigns. These are all vanity metrics and don't contribute to your bottom line.
So what metric does?
Conversion rates.
Your conversion rate is what determines the effectiveness of your marketing efforts. If people are visiting your website, signing up for a newsletter, calling your office and purchasing from your business, then those are considered a success.
The question now is what is a good conversion rate?
Let's find out.
Is there a Specific Conversion Rate You Should Be Targeting?
In a nutshell -- not exactly. It all depends on your business type, which in this case is a small local business. What maintains your profitability depends on how many customers it takes to maintain a positive ROI.
But to give you some perspective, the average website has a conversion rate of 2.8% (organic search). Doesn't seem like much, but it's a healthy amount if you're getting enough of attention from your target audience.
As a small business, you may even witness higher conversions because you have a smaller audience. So if you're converting 25 people out of 100, then you're at a 25% conversion rate.
You'll know your conversion rate is optimal when you see your profit margin is healthy. Next, let's go into the methods you can use for conversion rate optimization.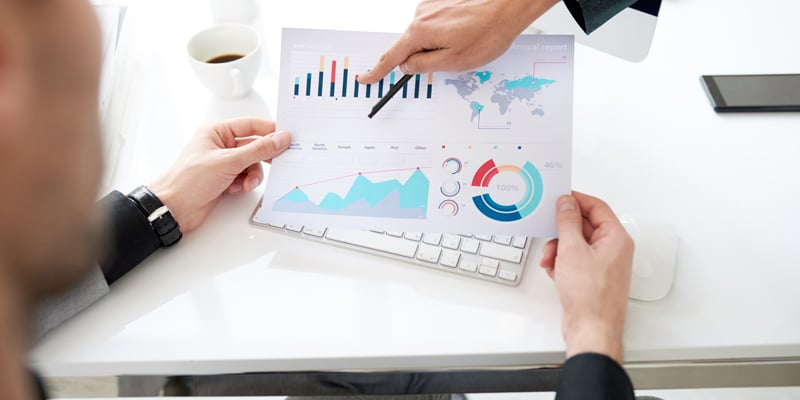 Conversion Rate Optimization Hacks for Small Businesses
Don't worry too much if you're not getting a desirable conversion rate. There are several ways you can optimize your small business for higher conversions.
Let's review some of them.
Define Your Conversion Rate Goal
Your goal is to boost your conversion rate -- but by how much? You need to specify the target so you can determine if your methods are working.
For example, you should aim for a certain percentage, such as a 2% increase in conversions. It's a good idea to analyze your industry to see the average conversion rate.
This way, you don't set a goal that's unrealistic.
Build a Strategy Using Local SEO
As a local business, you rely on selling to people within your geographical location. This requires using strategies that cater to local searchers.
Roughly 93% of consumers buy from businesses within 20 miles. This means you need a local SEO strategy to get your business on the first page.
One of the best (and fastest) ways to get there is to claim your Google My Business listing. Fill this out completely and populate it with photos to help optimize it.
Also, make sure your name, address and phone number match your website. This will increase the odds of your listing showing up in the local 3 pack (the box at the top of search results that show the top three business listings).
Aside from this, you want to include tactics, such as:
Local keyword optimization for website
Adding a call to action above the fold (visible without scrolling down)
Offering a coupon or discount (limited time deal)
Use PPC ads on Google and social media
Grow Your Online Reviews
To further improve the chances of making it to the local 3 pack is to grow your online reviews. Not only do positive reviews prove to Google you're worthy of recommendation -- but it also builds trust with locals.
Keep in mind that 90% of consumers are influenced by online reviews. In fact, roughly 45% of brick-and-mortar sales begin with an online review.
So how do you get more reviews?
The best option is to solicit your customers for them. You can do this using emails and printing the link on business cards and receipts. You can also offer an incentive for an honest review (not a positive review -- this will get you banned by Google).
Add Testimonials to Your Website
Since online reviews (aka social proof) matter so much to consumers, why not enhance your strategy with testimonials? These help to strengthen your campaign with a more in-depth review from your best customers.
This works if you're in an industry where you can showcase before and after scenarios. For example, weight loss for clients at a gym. Or home buyers purchasing their first home.
Video testimonials tend to work the best. Plus, you can leverage them to maximize your visibility on other platforms like YouTube and Facebook.
If you're using PPC ads, then turn these into advertisements for one of your products or services.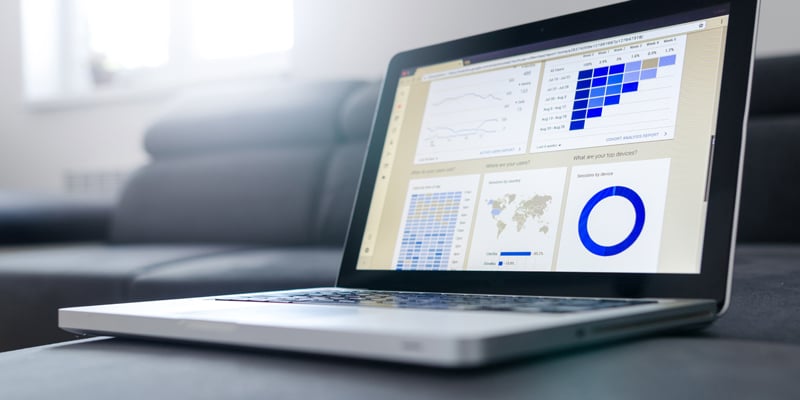 Boost Your Conversion Rate Today
Building your online reputation is the key to getting locals to trust your business. With the right tools, you can generate and manage your online reviews.
With GoSite's Review tool, you can do both -- ask your customers to leave a review and reply to them from your platform.
If you ever end up with negative feedback, take the proper steps to put out the fire before it spreads.
Before you know it, you'll have a long list of happy reviews from loyal customers.