As the digital landscape continues to shift under our feet, virtually no facet of business has gone untouched. From the ways we communicate to the ways we sell, evolving technology has changed everything. The transition to mCommerce payments is no exception.
Criminals Raise the Bar for mCommerce Payments
As our spending culture swings more and more digital, data security technology has significantly improved. Yet scammers are getting smarter.
For instance, fraudsters are now fabricating digital-only identities by combining real and fictitious data. It's a fast-growing and difficult-to-detect form of fraud.
At the same time, the digital age puts an emphasis on fast and convenient, making it difficult for business owners to balance a seamless customer experience with preventing fraud (especially because since 2015, businesses and not banks have had to eat the costs of fraudulent activity).
For example, when the billing address is different than the shipping address, a business might stop an order to investigate. They do this to ensure there is no fraudulent activity, but this action also interrupts the customer experience.
Although chip credit card technology (EMV) has significantly reduced fraudulent activity, it didn't end it. In fact, criminals seem to thrive on challenge and the result is an endless back-and-forth between defense and fraudsters. This is a trend that probably won't ever disappear but only continue to evolve.
That's why it's critical for businesses to choose a credit card payment processing solution that offers a mobile first design with highest grade encryption and payment technology available, while also delivering a seamless mobile customer experience.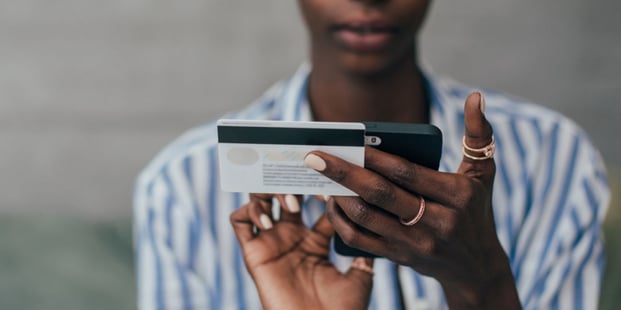 Credit Card Payment Processing Swings Mobile
The uptake on mobile payments and mobile credit card processing has been fairly slow until recently. But with the rise of APIs and open banking, this has changed.
"Consumers are desperate for a different breed of mobile payment options" - Accenture 2017 North America Consumer Payments Pulse Survey
Now, we're seeing more customers pay through mobile and more businesses accept payments through mobile-point-of-sale (mPOS) devices. On the customer side, this looks like virtual wallets like Apple Pay and payment apps like Venmo.
For businesses they regularly engage with, customers may even have merchant-specific apps that store their payment details and allow them to enjoy seamless transactions.
On the merchant side, mPOSs are gaining traction. An mPOS is exactly like a traditional POS system, except rather than using a terminal, you accept transactions using a smartphone or tablet. This form of accepting payments is beneficial for businesses because:
You don't need additional hardware to accept payments;
Information is cloud-based, so all your data is backed up and secure;
They're convenient and secure for customers; and
They're great for traveling businesses.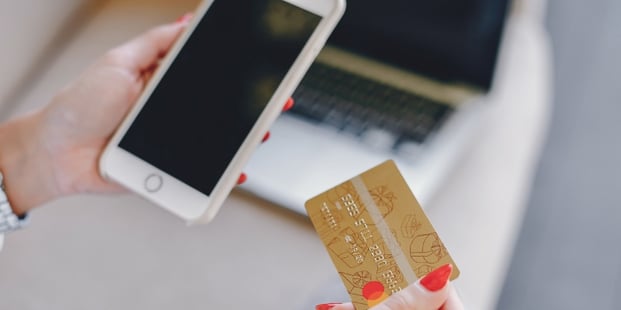 Multichannel mCommerce Payment Processing
Along with the mobile trend, we're seeing a number of payment processing methods become popular. There are countless ways we can accept payments today—from PayPal and Zelle to payment gateways.
With JP Morgan reporting that 73 percent of consumers say that whether a business accepts their preferred method of payment determines whether they make a purchase, now is the time to embrace multichannel payment processing.
By presenting your customers with a variety of ways to pay (e.g., online gateways, mobile, and text), you bolster your bottom line. In fact, it's well-understood that outdated technology can cost a business.
Knowing that next-generation mobile payment processing methods serve to bolster bottom lines, businesses will continue to search for an all-in-one solution.
Typically, companies run into problems like:
Needing multiple gateway processors and acquiring banks;
Difficulty with outdated systems, resulting in more shoppers walking away empty-handed;
Losing time crunching numbers and batching manually; and
Encountering dishonest credit card processing companies.
The search for a streamlined solution is challenging. If you're interested in seeing how payment processing can be made easy, download our fluff-free, easy-to-read fact sheet. At a glance, you can discover a simpler way of mCommerce payment processing.