In this article, you will learn how to schedule out posts to Google and Facebook directly from the GoSite software.
GoSite makes it easy to do everything from one easy-to-use platform. From your GoSite Dashboard, you will be able to post to both Facebook and Google My Business. Improve your business's SEO and social media presence with just a few clicks!
A few tips:
Images are KEY! Think about it: if you were scrolling through Facebook and saw one post with just text, and one with an eye-catching image, which one would you notice? Which one would you click on? That's right—images are essential! Be sure to post something that'll attract attention. Try to ensure that any images you post have a minimal amount of text. That's what the caption's for!
Now, on to Publishing:
1. First, go to cloud.gosite.com. Log in with your GoSite username and password.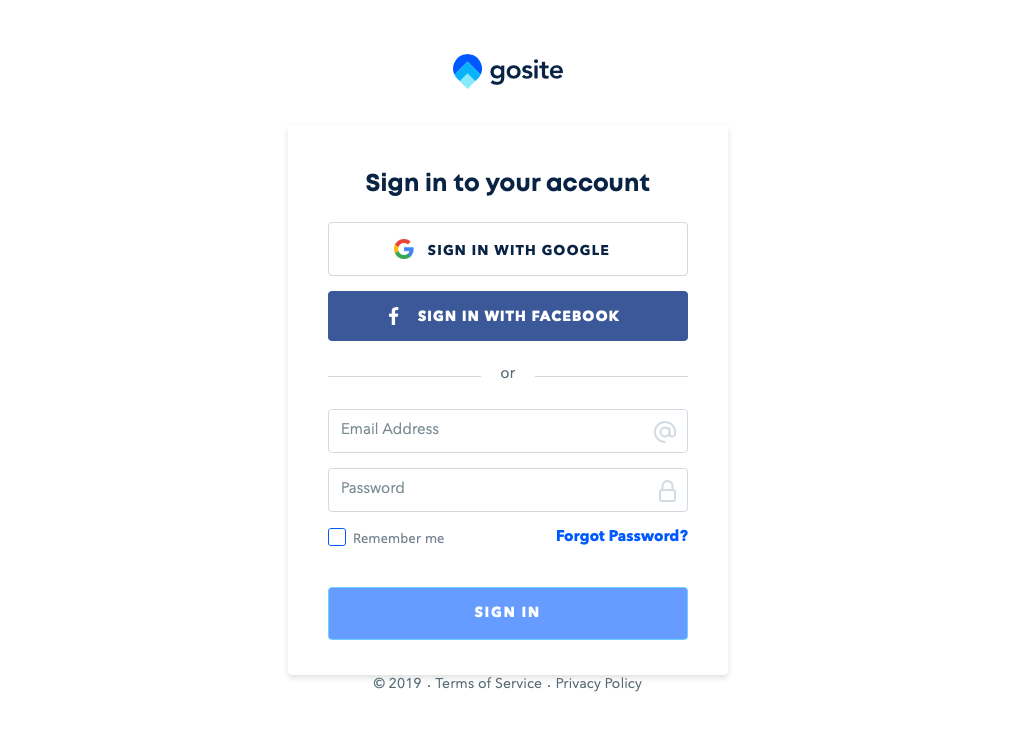 2. Once on your home page, navigate to the "Placements" tab in the Dashboard. Click on it to open up the drop-down menu.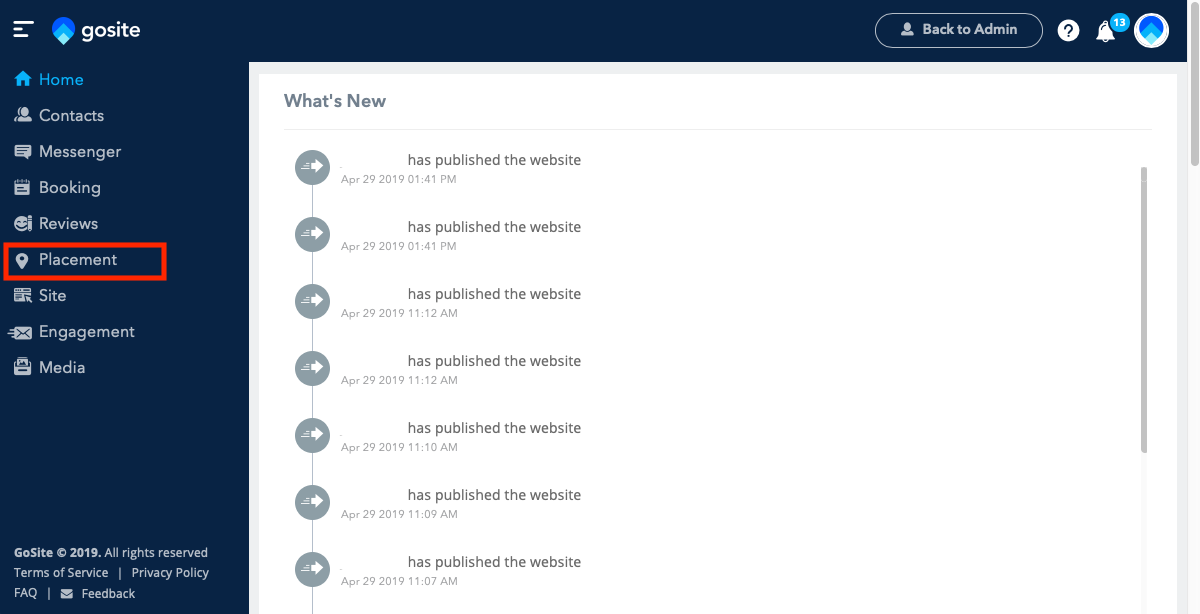 3. Click on "Posts" to open the page seen below.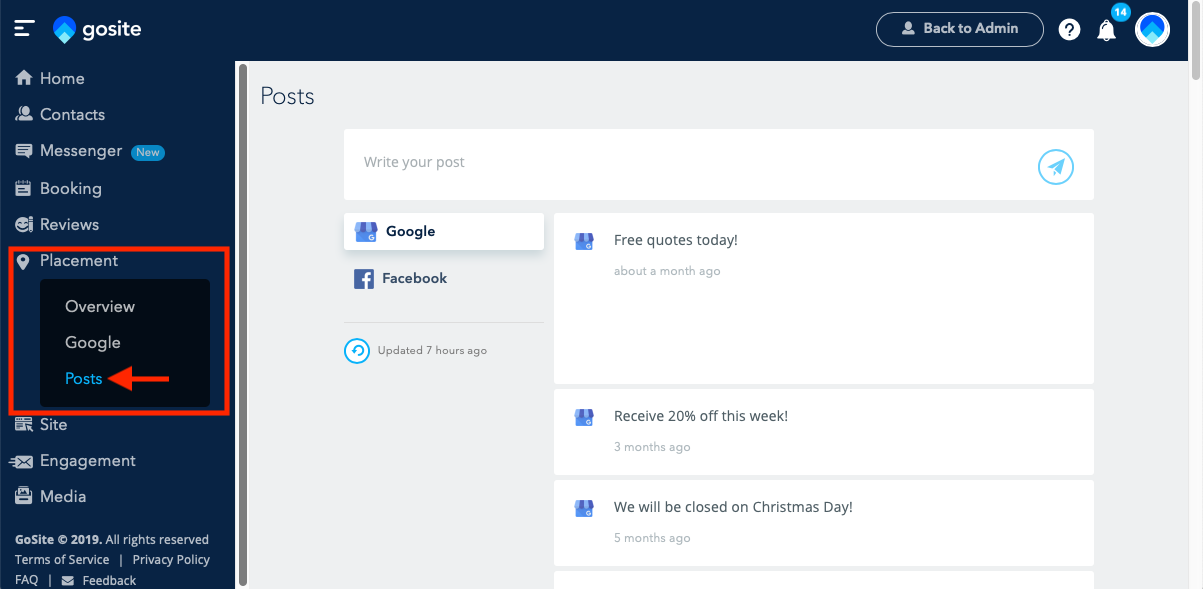 4. Here, you will see the "Google" and "Facebook" tabs, as pictured. Click on either one to make a post on the platform of your choosing.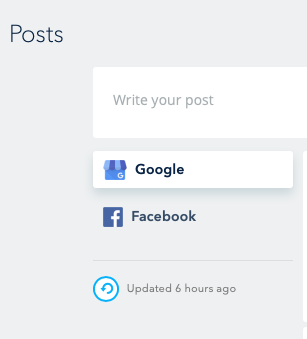 If you are trying to create an Event, scroll down to Step 8!
5. Click on the indicated box to "Write your post." This is the text post that will be shared to either Google or Facebook.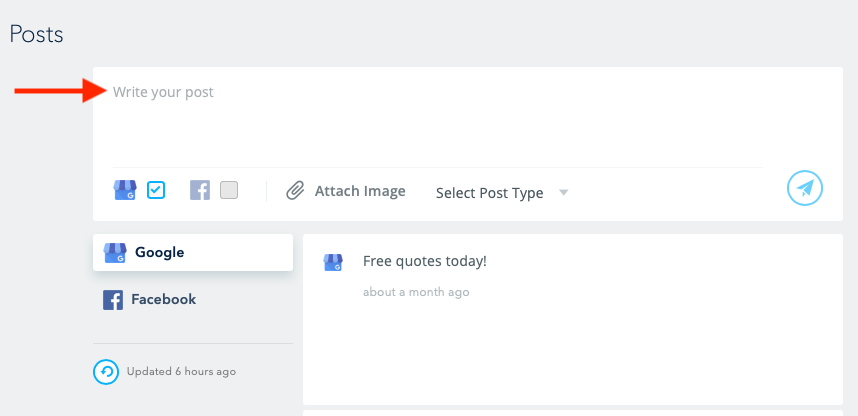 6. Click on the paper clip icon to attach an image. You will open the image menu, from where you can choose an image to post, or upload your own by clicking the button in the top right.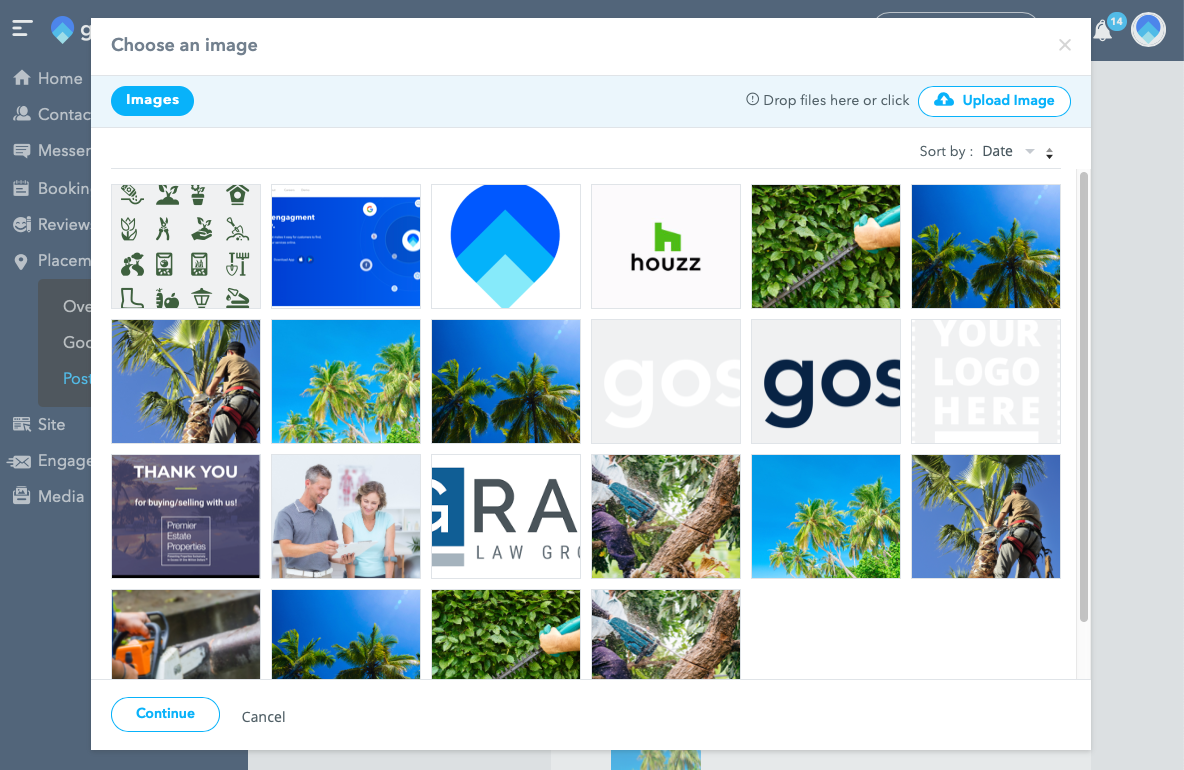 7. If you'd like to schedule your post for a later time, click on "Select Post Type" and press "Schedule." It won't be posted until the date and time that you specify.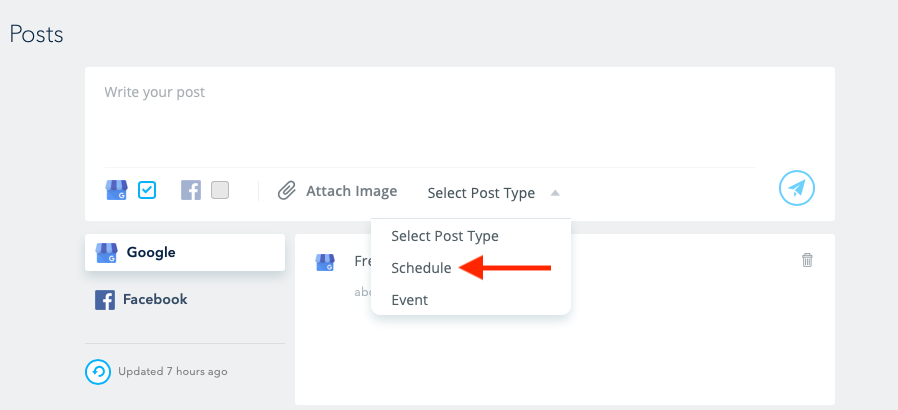 8. To create an Event, click on "Event" under the "Select Post Type" menu. Here, you'll be able to give your event a title, a time, and even a linked button.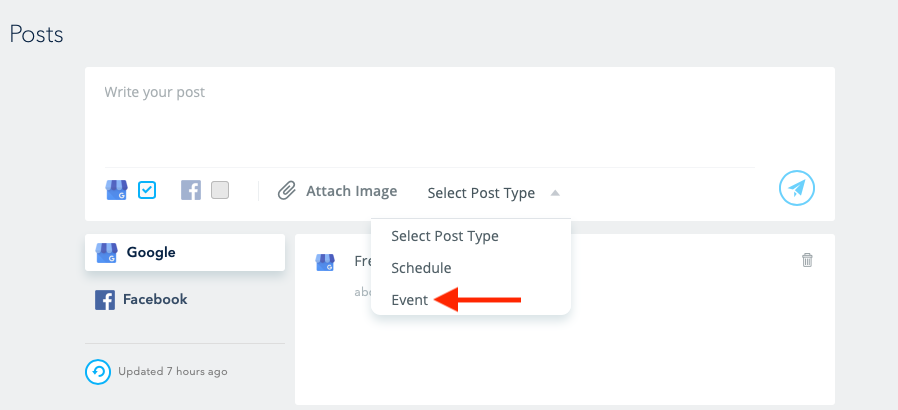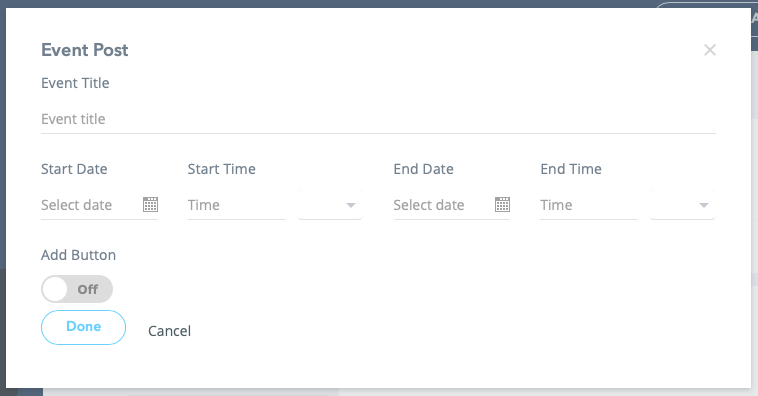 9. Press on the paper airplane icon (circled below) to publish or schedule your post.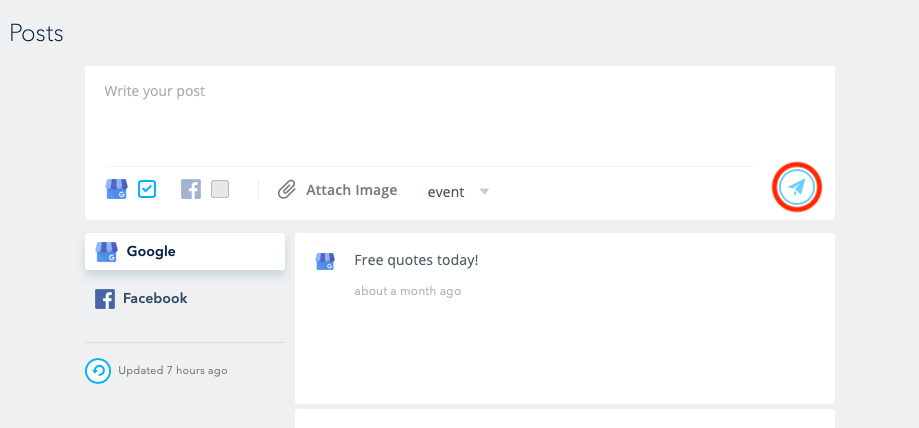 And there you have it! Now, your followers and your potential customers will be able to see the post you've created.