Find out how placements work, which third-party websites contain your business information, and how to edit placement settings.
Placement Overview Page
1. First, navigate to the "Placement" section of the dashboard. Stay on the "Overview" subsection.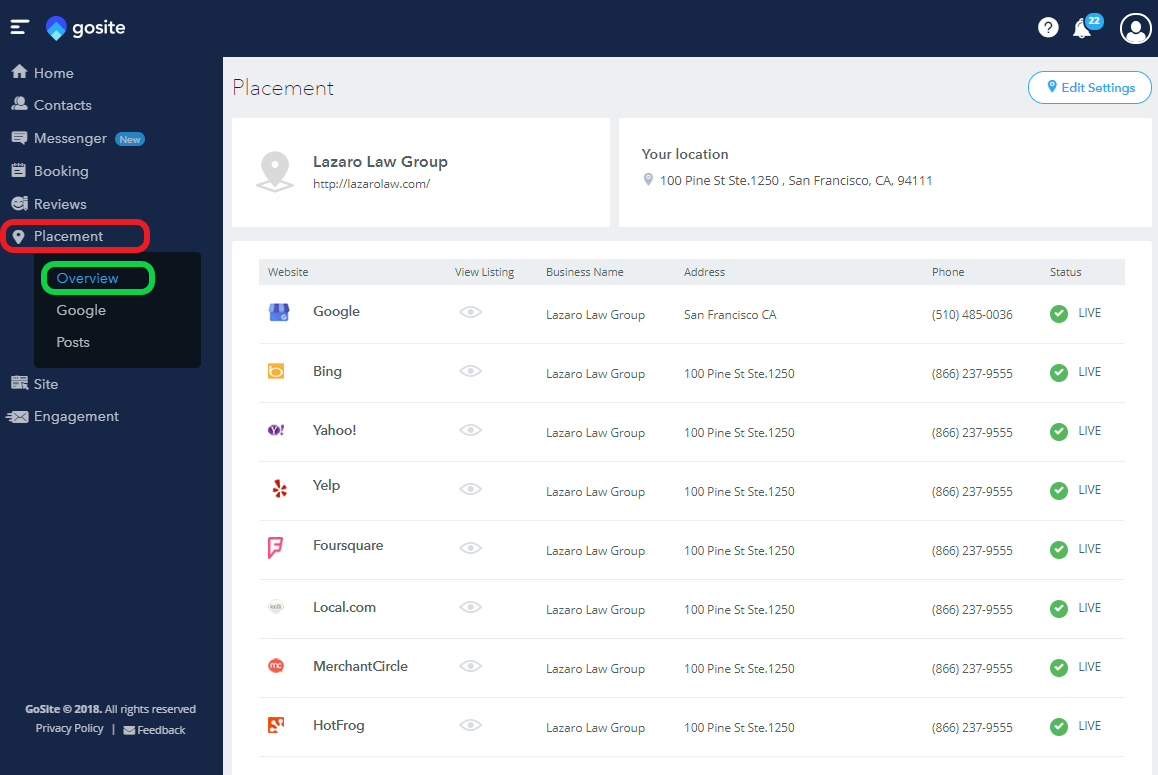 2. From here you are able to view all the websites that the Placements feature is synced with (the list pictured below is the first of five pages of website listings). If you want to go to any of these sites, click on the grey eye icon.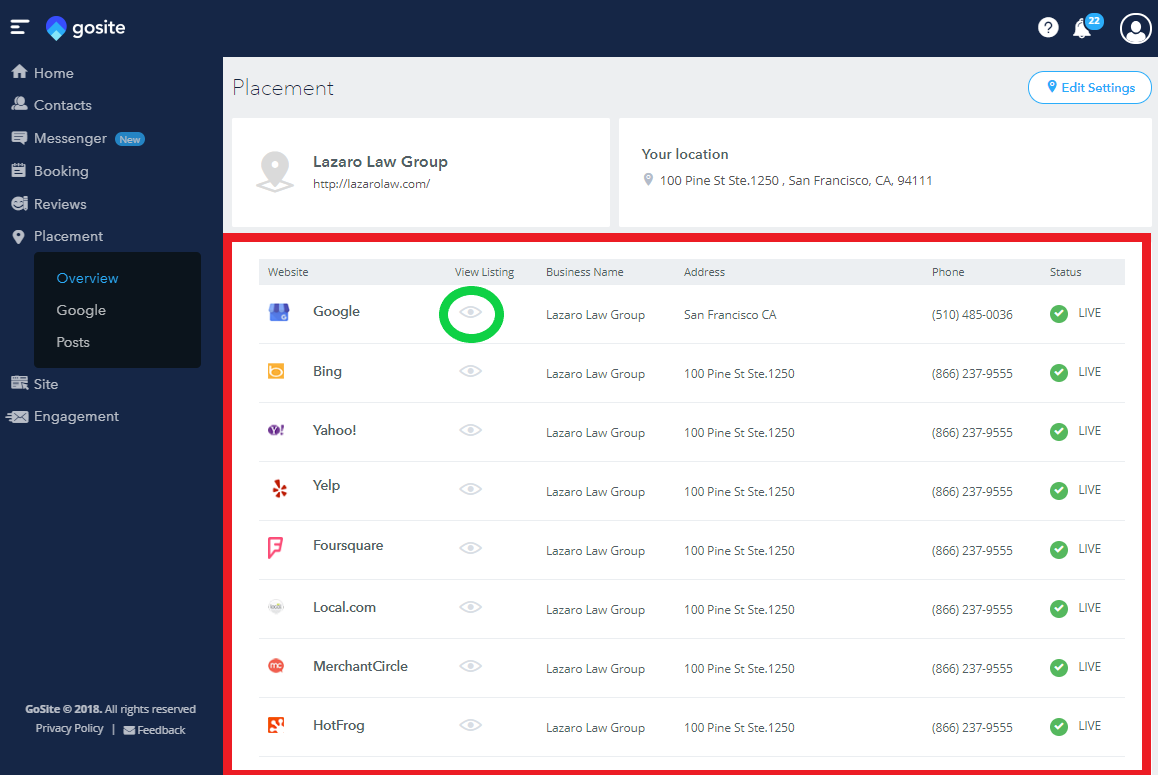 Editing Placement Settings
1. To edit your placement settings, click the blue "Edit Settings" button on the top right of the screen.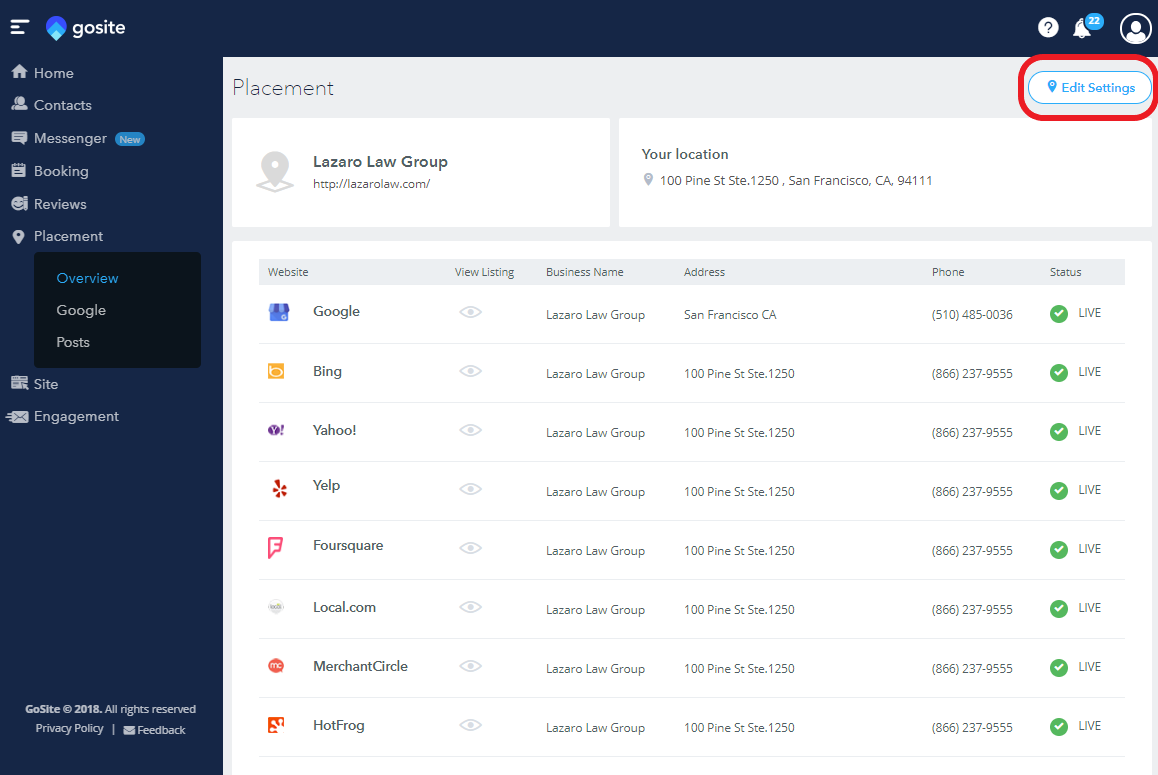 2. From here, you can edit your business's name, hours of operation, address, phone, or email if any of these ever change. This will change your information across all third-party websites listed in the "Overview" page.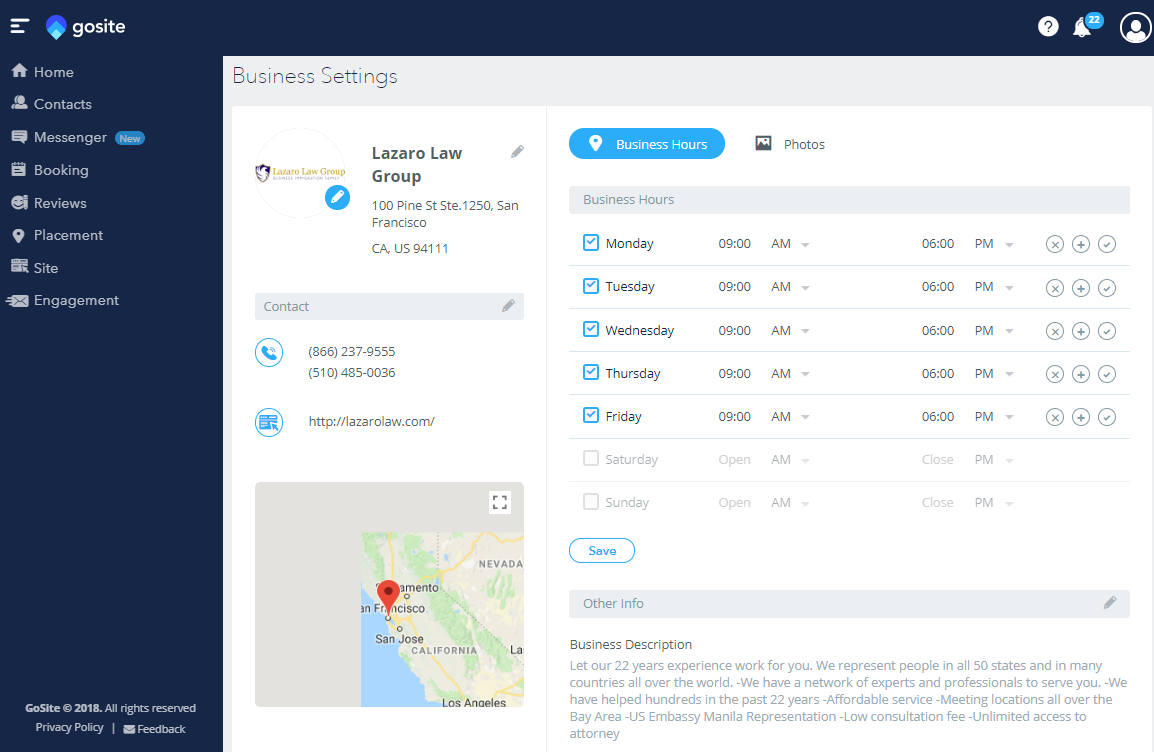 3. To finish updating your settings click on the blue "Save" button.