Learn how to add users and accept requests on your Google and Facebook business pages.
Accepting Google My Business Requests
1. First, navigate to your Google My Business page and then click on the "Home" button on the toolbar on the left-hand side.
2. Now click on "Users," which is also on the toolbar.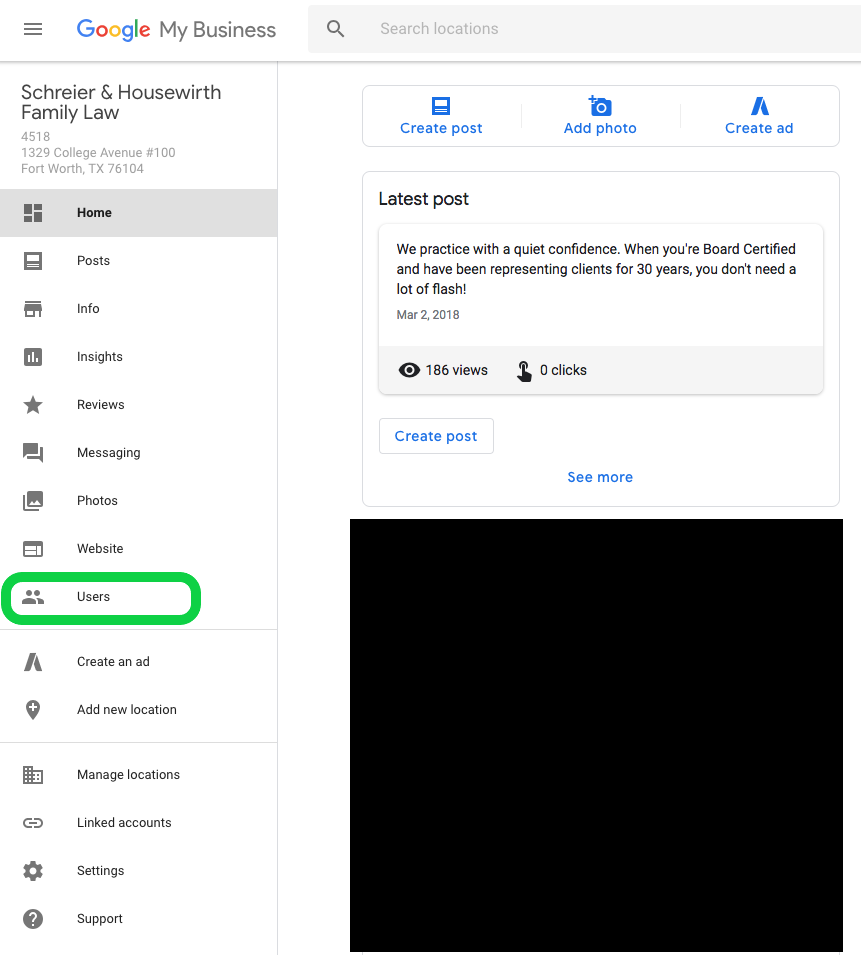 3. A screen will appear that looks like the one below. Click on the people icon on the top right of the screen.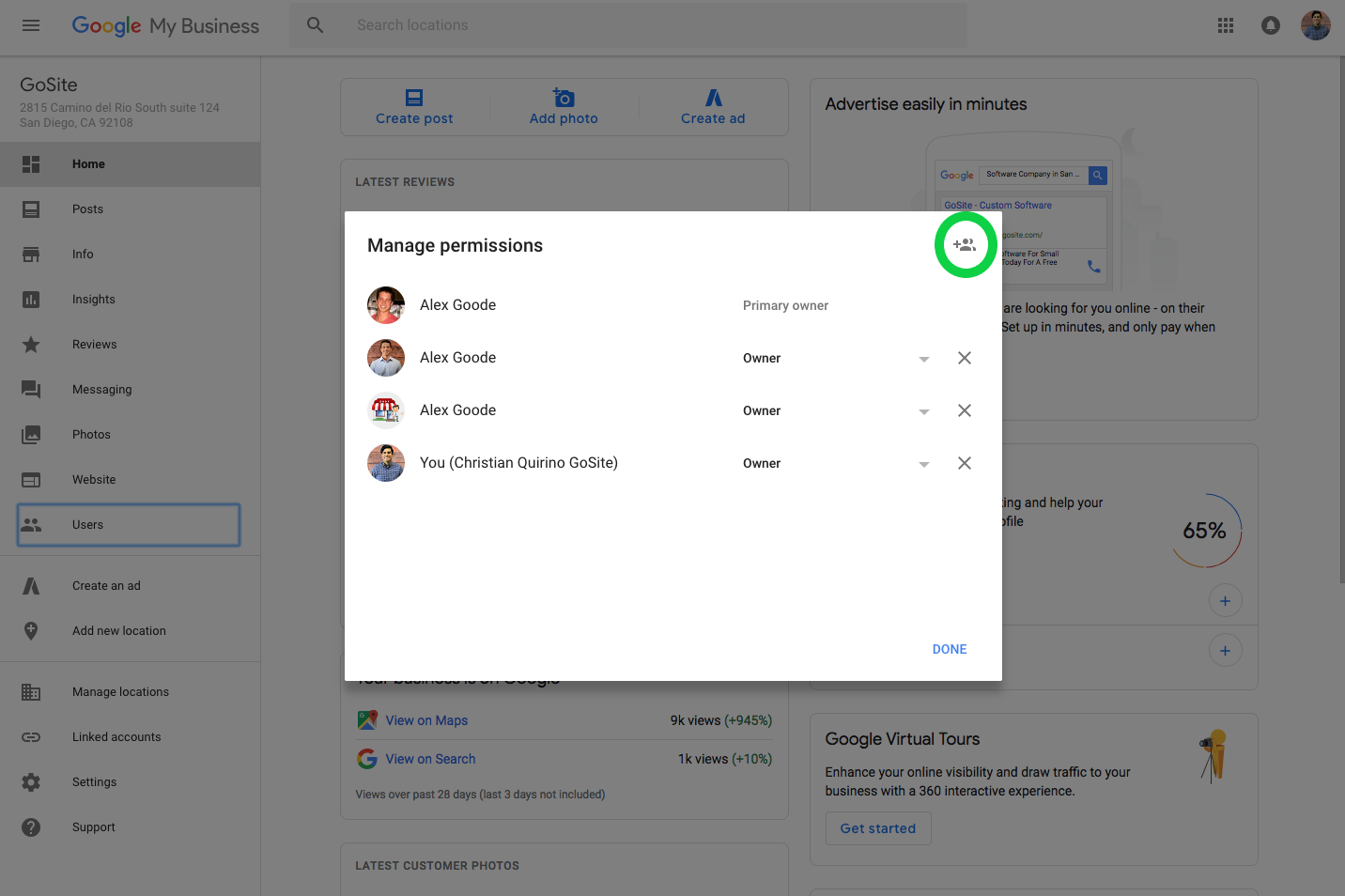 4. You will then be prompted to enter the contact information of the person you want to add. Once you do this, click "Done" to give that user access.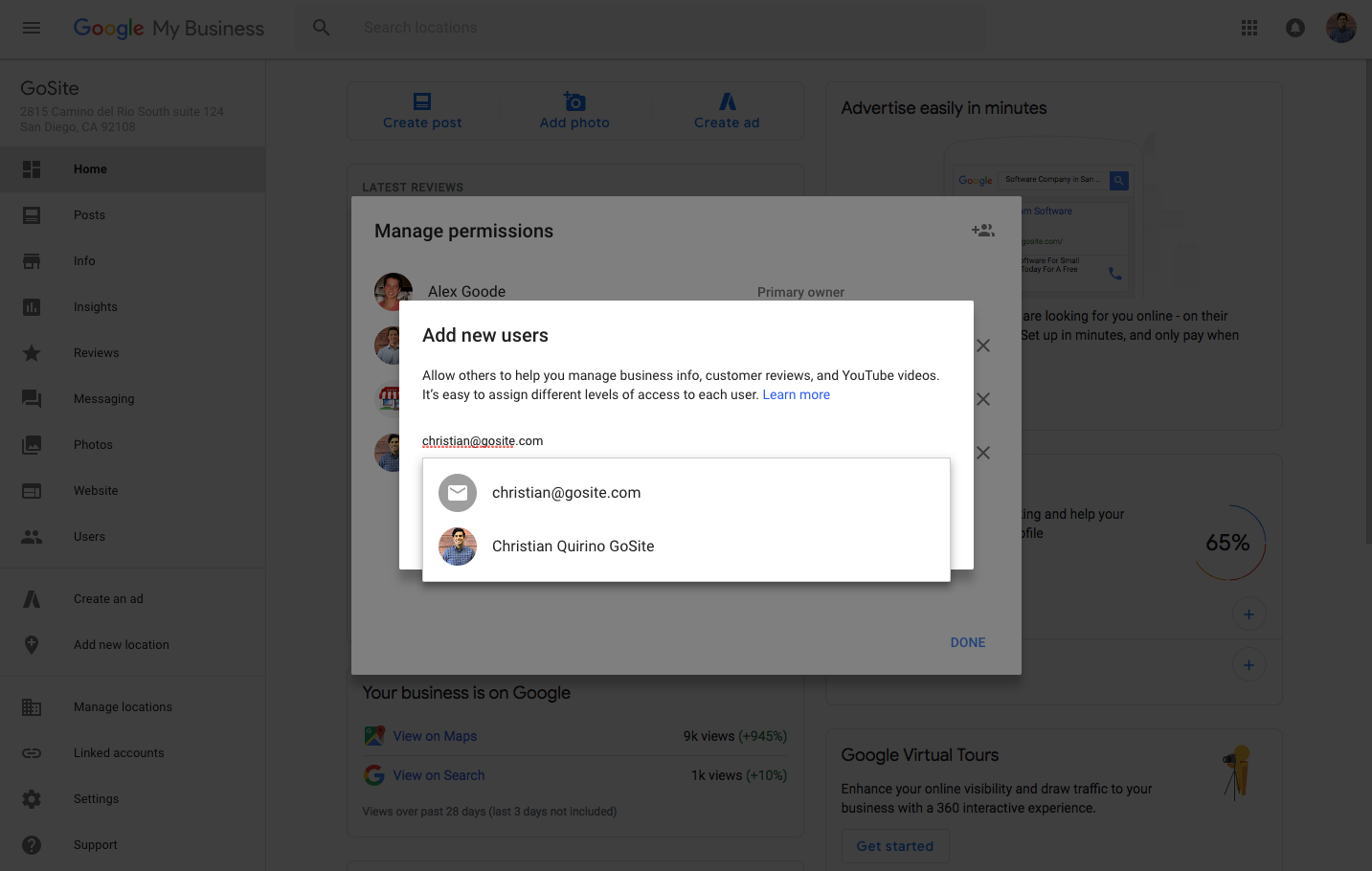 Accepting Facebook Business Requests
1. Navigate to your business's Facebook page and click on "Settings" on the top right section of the page. This button is highlighted in green below.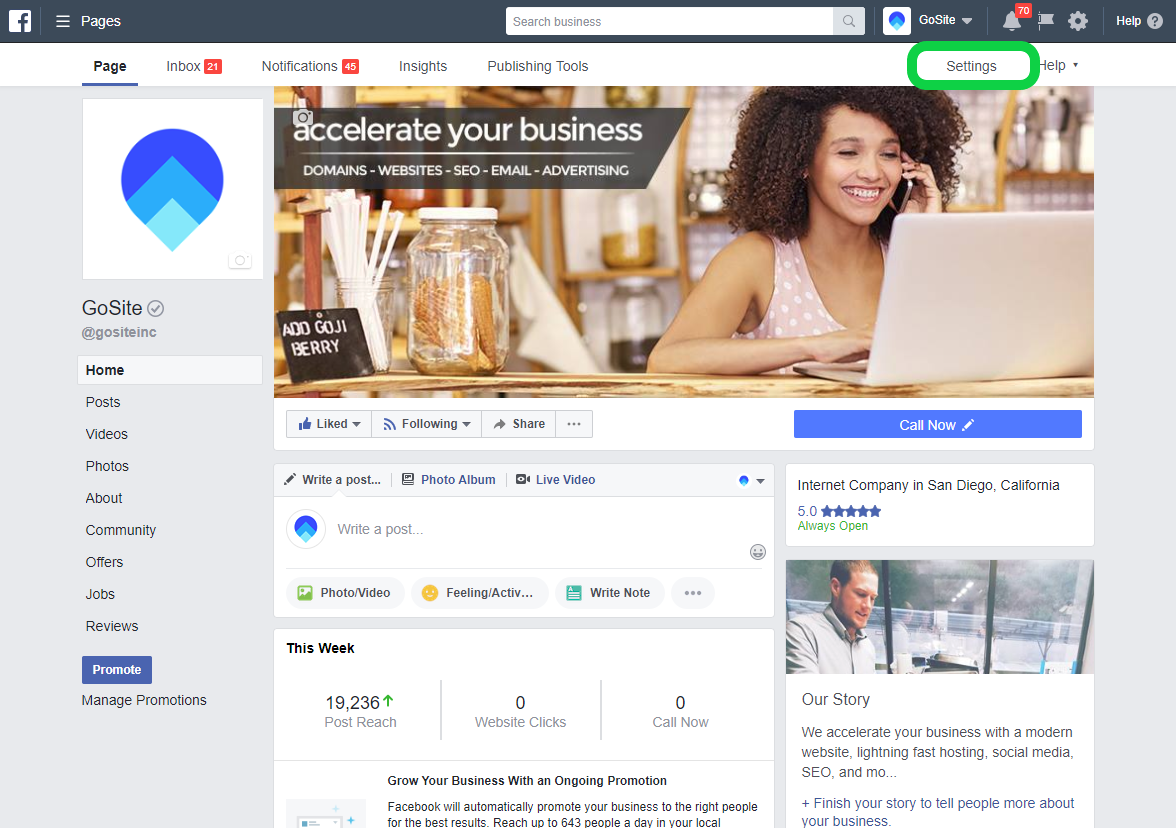 2. Once on this page, click the button "Page Roles" which is on the toolbar on the left-hand side.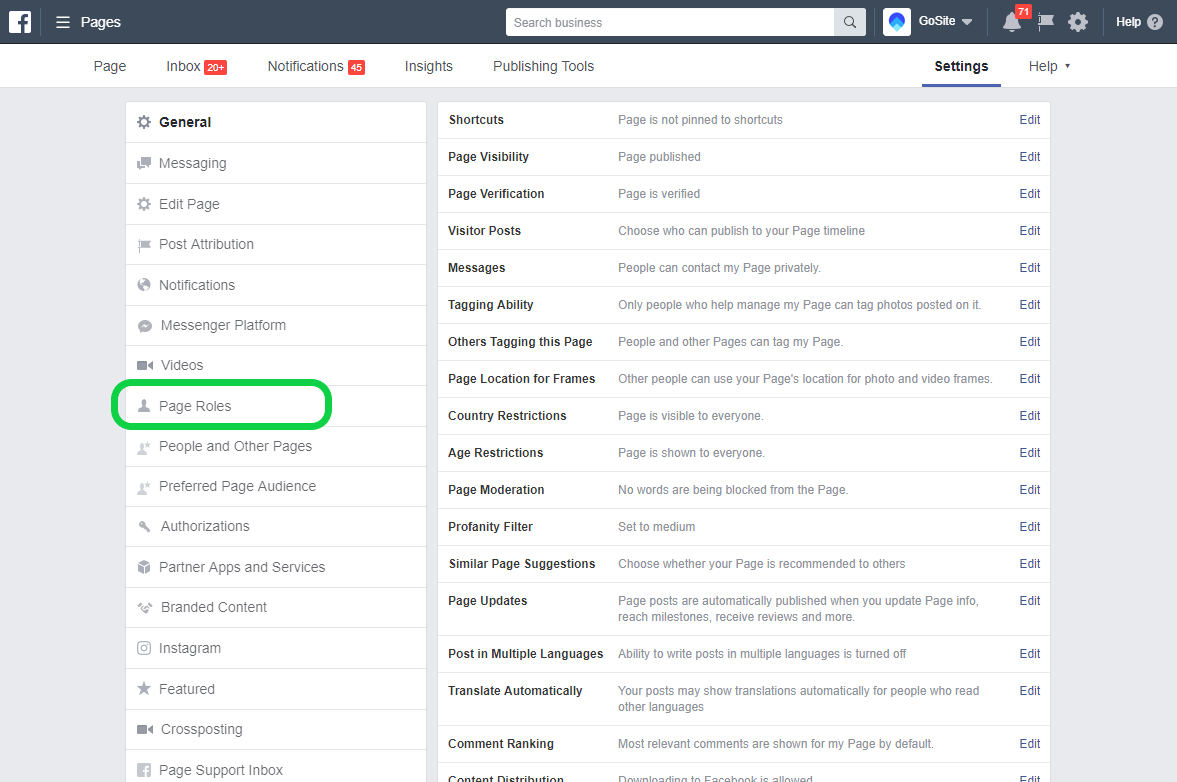 3. Finally, you'll see a section on this page titled "Pending Partner Requests" and GoSite will be under this section. Click "Accept" to give us access and finish the last steps!