Learn how to help your SEO standing by simply responding to your Reviews!
Responding to your clients' reviews is one way to increase your online rankings. To show up higher in local map searches, it's important to not only receive reviews but to respond to them, as well.
When you respond to reviews, you are encouraging Google to push your business towards the top of local search results. Show Google that you are both active on their platform and that you provide a quality experience for Google users, both of which will help you.
How to Respond to Reviews Using Your Dashboard
1. First, log in to your account by going to cloud.gosite.com.
2. Once you're logged in, navigate to the Reviews tab on the left.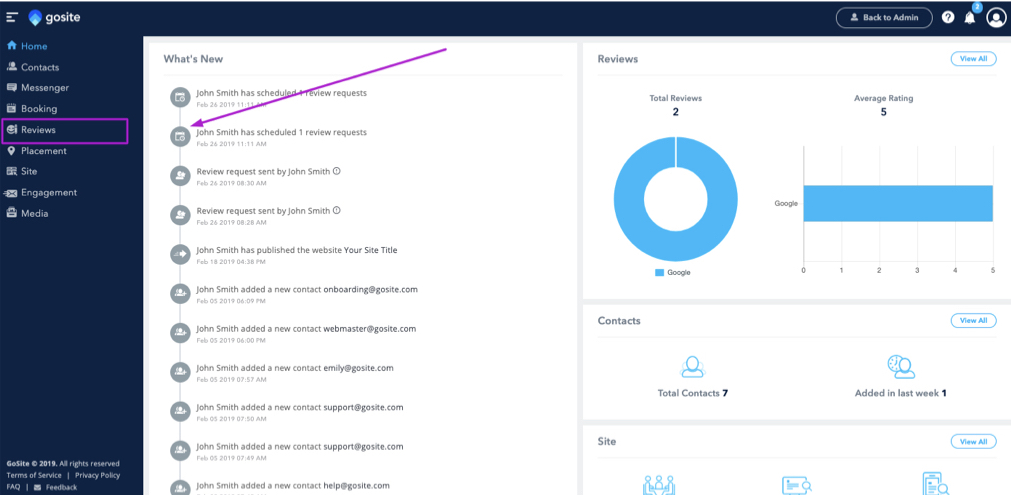 3. Then click on "All Reviews" from the drop-down menu that appears.

4. A pop-up will appear, as pictured below. From this screen, click on your review and then choose Reply.

5. From here, type in your reply and then press Submit!

Now, you will be able to improve your rankings, increase your search results, and attract more customers.
Additionally, responding to reviews is a great way to show your customers (and Google) that you truly care! GoSite makes it easy to do so from the Dashboard, so you'll always be up to date when it comes to your Google Reviews.
Click here to learn more about the Reviews tool.