Syncing your GMB profile to your GoSite dashboard makes managing your business's online presence much easier!
Step 1) Log in to cloud.gosite.com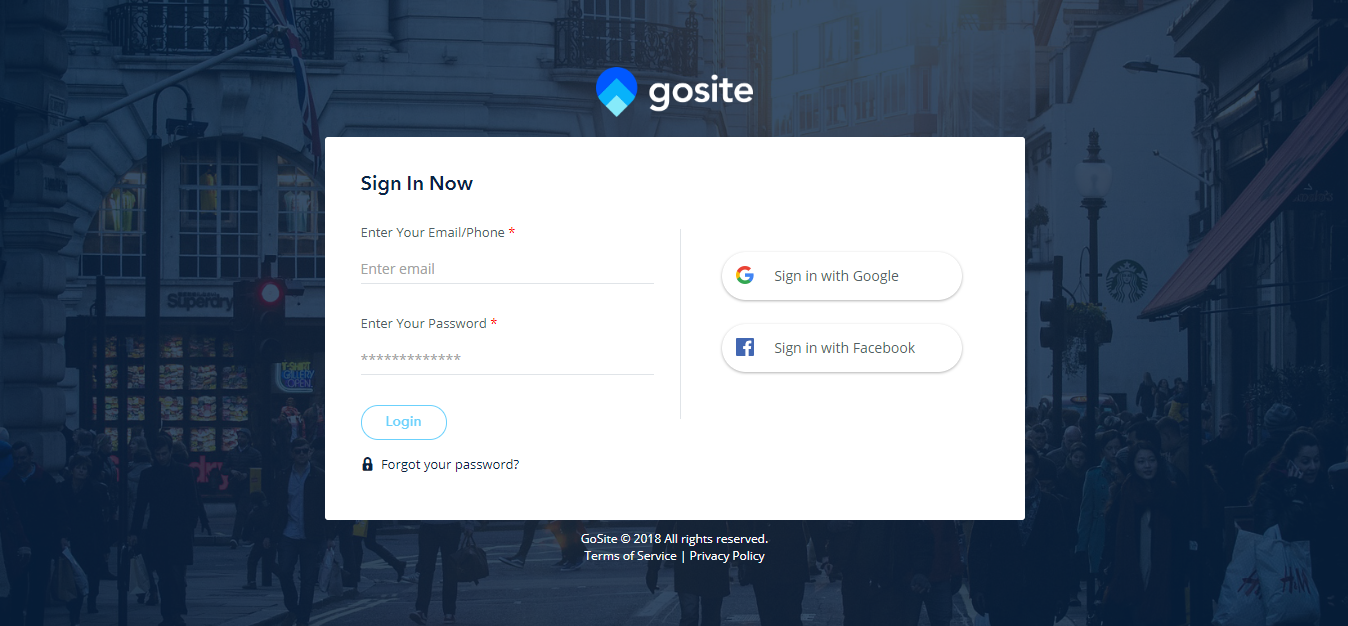 Step 2) Click the icon in the top right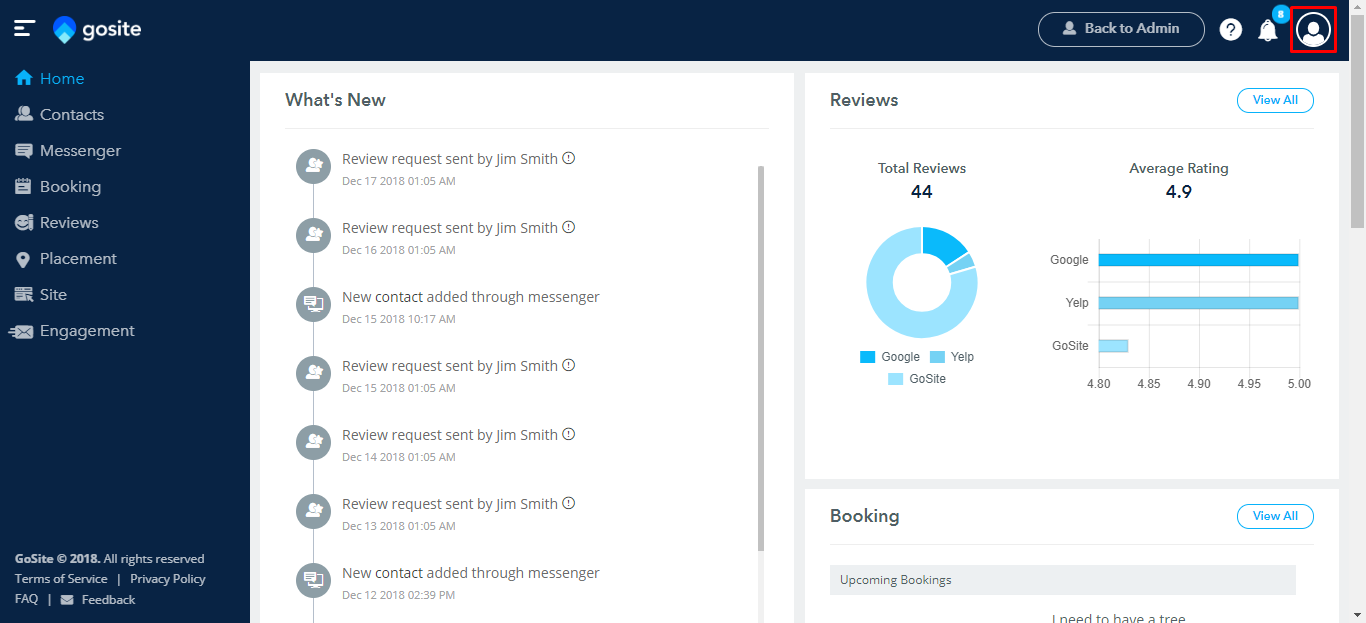 Step 3) Click on "Account Settings"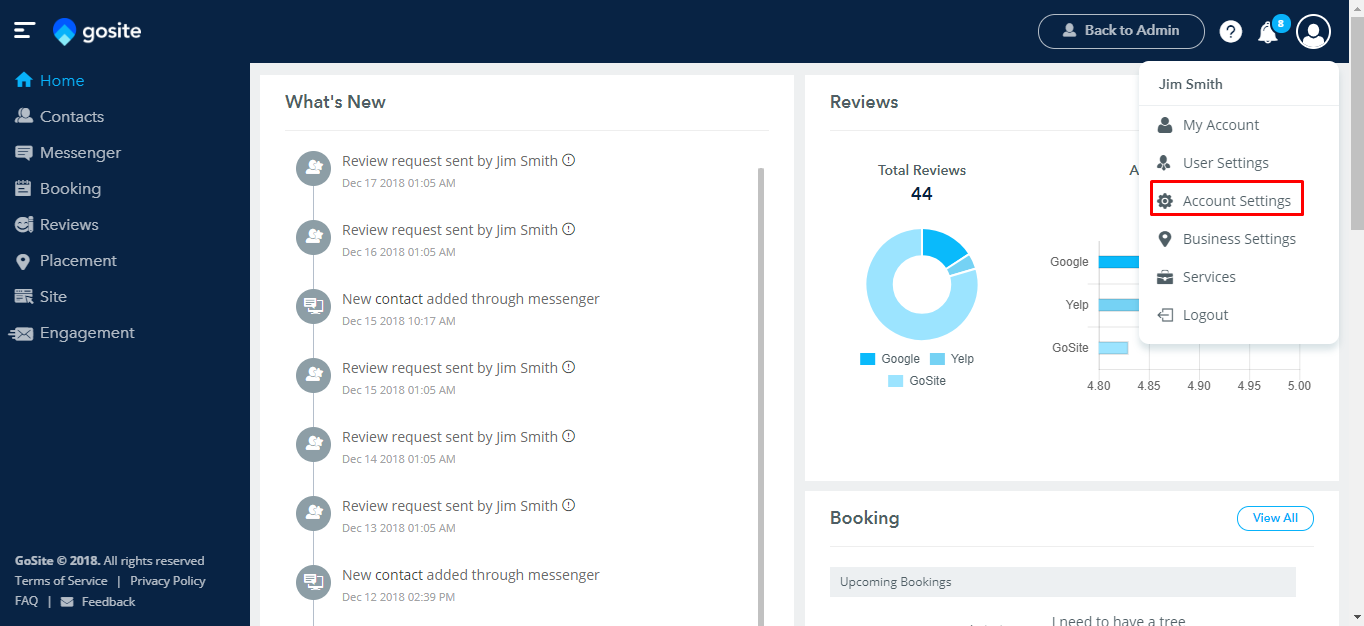 Step 4) Hit the "Connect with Facebook" and/or "Connect with Google" buttons. If your computer is already logged into the proper accounts for Facebook/Google, they should appear as options. Find your business's page and select it.

Important Note About Connecting Facebook Profiles
Unfortunately, connecting your Facebook profile to your GoSite dashboard isn't enough to get everything 100% synced.
If you're connecting your Facebook page yourself, we'll need to connect it to a couple of places that you can't access.
The easiest way to accomplish this is to give us your Facebook login information–just call in or e-mail us.