A Brief Explanation of Google My Business and How to Create Your Own Account
It should come as no surprise that the Internet has dramatically altered the ways through which a business can grow. The more saturated your particular market is, the more you need to maintain your business's online presence. Even if you have a very niche market, you still need to make your business easy to find online.
In comes Google. Can't decide which restaurant to go to? Just ask Google!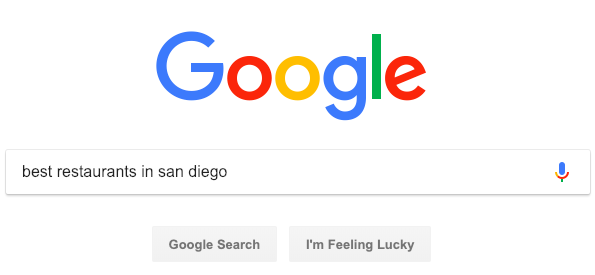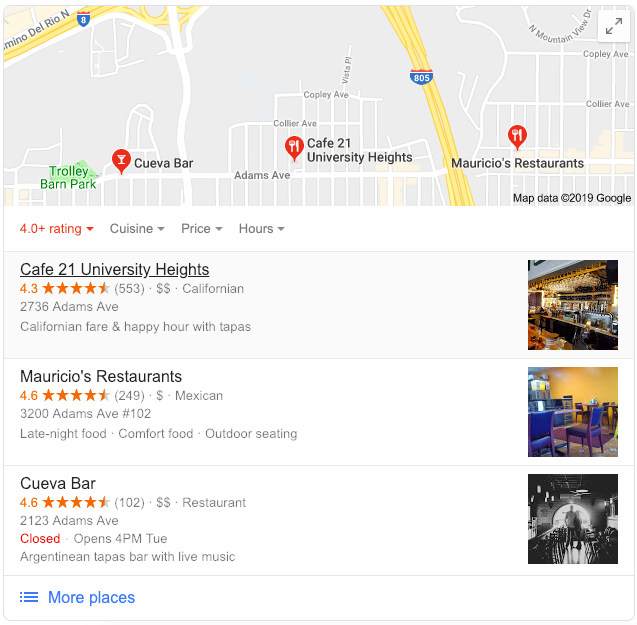 GMB in a Nutshell
As the pictures above show, Google My Business is what allows you to even have a chance of showing up in someone's local Google search. There are many factors involved in one's Google ranking. But everyone has to start somewhere.
Do You Already Have a GMB Page?
Have you had someone perform online marketing for your business at some point in the past? If so, it's possible that they already created a GMB page for your business. You'll know that this is the case if you search for your business on Google and a little side page shows up (see below).
If a GMB page doesn't show up, try adding more specific information like "GoSite San Diego, CA." If nothing shows up again, then you probably don't have an active GMB page. See how to create one below.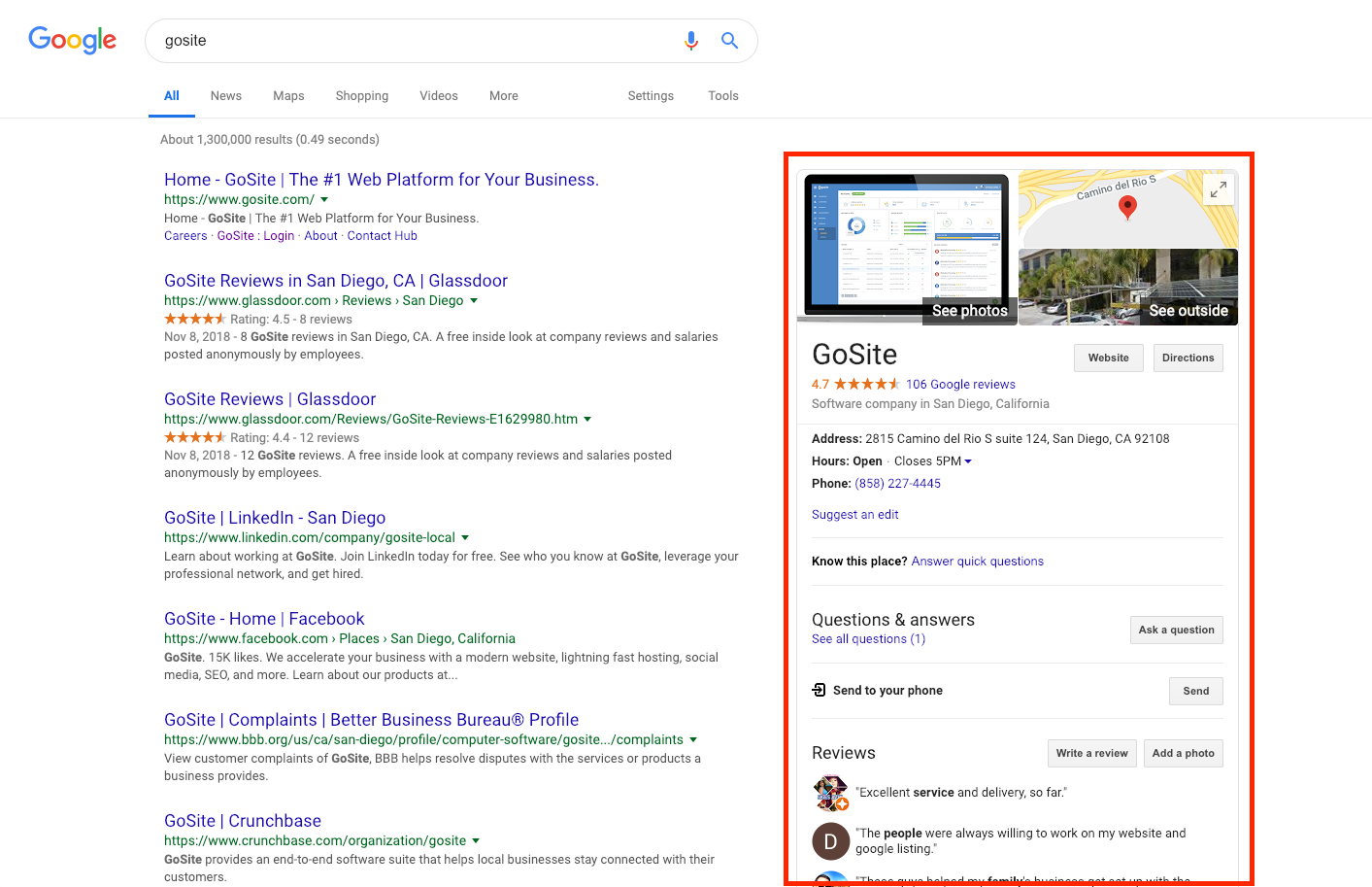 Creating Your Google My Business Page
To create a Google My Business page, all you need is a Google-verified email address.
Go to business.google.com and sign in with a Google-verified email address.
Type in whatever name you'd like your business to be listed as.
Fill in the appropriate fields with whatever information you can provide: business address, service area, business category, business phone number, website, etc.
Verify your business using your preferred method. (Note, Google often forces you to choose their slowest verification option: sending a Google postcard in the mail. If this is the only option available to you, there's no avoiding it. Send yourself the postcard.)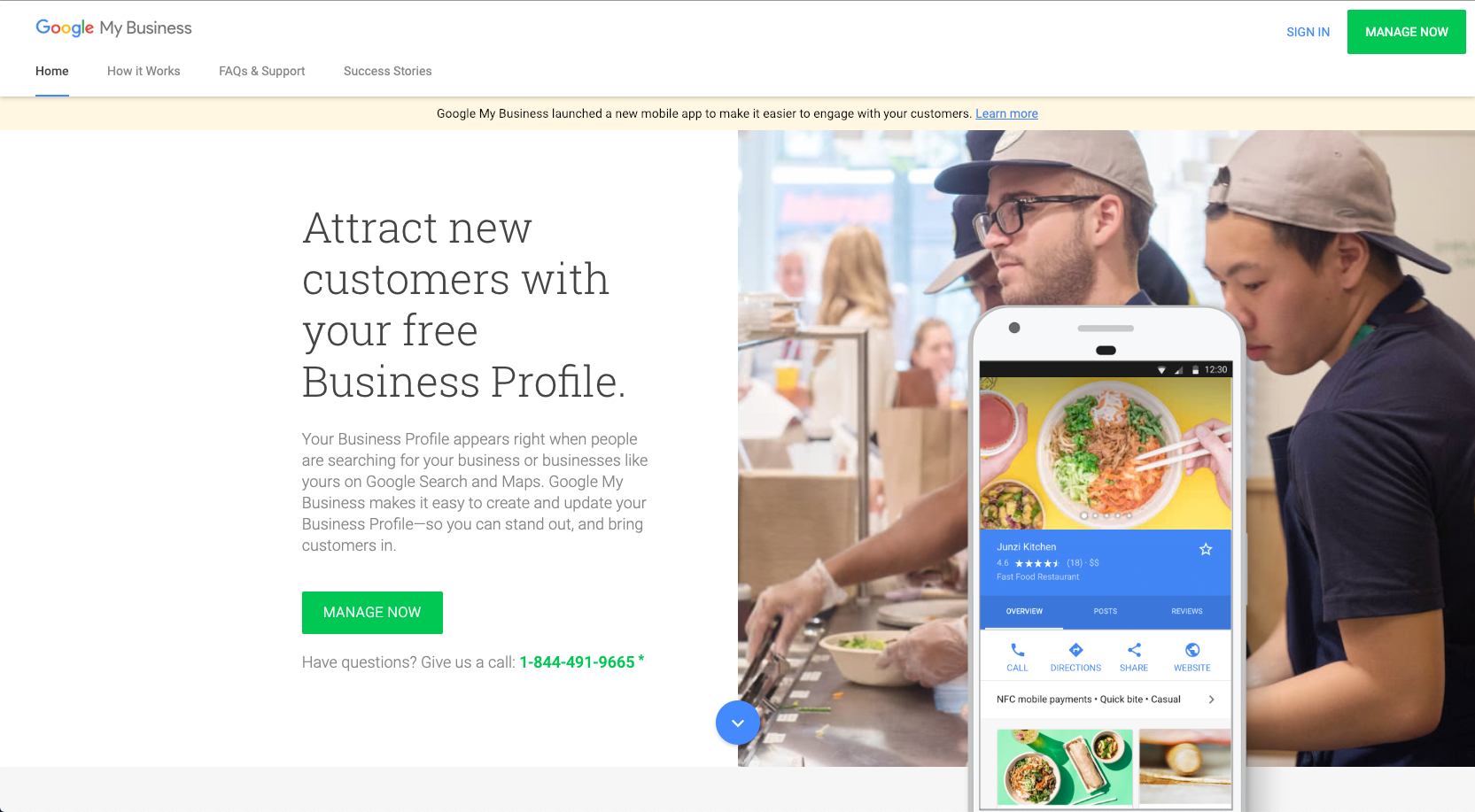 What's Next?
Once your GMB page is verified, you're ready to start improving your online presence. First and foremost, you should definitely connect your GMB page to your GoSite dashboard.
After that, there are a few things you can do:
Make some posts/upload some pictures
Respond to customer reviews
The goal is to maintain a consistent online presence. Allot specific times (usually an hour or two) during your week to work on your business's online presence.
Where Does GoSite Fit Into All of This?
The beauty of your GoSite dashboard and GoSite Android / iOS app is that you can manage your Google My Business and 60-70 other online profiles at the same time. Your GoSite software syncs your most up-to-date business information to all of these platforms; making a change in your dashboard/app makes the same change across all of your online profiles. Managing 70 online profiles may sound like a nightmare, but with GoSite, you can do it all with just a few clicks!